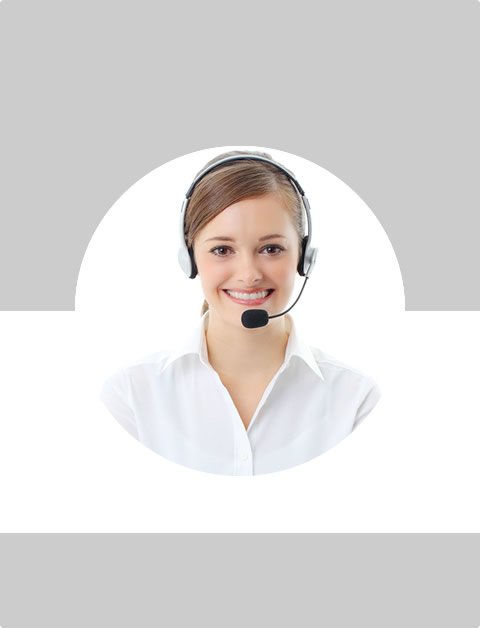 Don't Know What To Do?
Call Now to speak with a Certified Treatment Assesment Counselor who will guide you every step of the way.
This is a free service 100% Confidential
1-877-893-8276
Marijuana Use Declines in Adolescents
Marijuana Most Commonly-Used Illicit Drug
The 2002 survey found that marijuana is the most commonly-used illicit drug, used by 14.6 million Americans. About one third, 4.8 million, used it on 20 or more days in the past month. There was a decline in the number of adolescents under age 18 initiating use of marijuana between 2000 and 2001, according to the 2002 survey.
There were 1.7 million youthful new users in 2001, down from 2.1 million in 2000. The percentage of youth ages 12-17 who had ever used marijuana declined slightly from 2001 to 2002, from 21.9 percent to 20.6 percent. Most youngsters 12-17 reported that the last marijuana they used was obtained without paying, usually from friends.
"Prevention is the key to stopping another generation from abusing drugs and alcohol," SAMHSA Administrator Charles G.
Curie said. "It is gratifying to see that fewer adolescents under age 18 are using marijuana. Now, we need to step up our prevention activities to drive the numbers down further." The survey found that 30 percent of the population 12 and older, 71.5 million people, use tobacco. Most of them smoke cigarettes. But, the number of new daily smokers decreased from 2.1 million per year in 1998 to 1.4 million in 2001. Among youth under age 18, the decline was from 1.1 million per year in each year between 1997 and 2000 to 757,000 in 2001. This is a decrease from about 3,000 new youth smokers per day to 2,000 per day.
In 2002, there were 2 million persons who currently used cocaine, 567,000 of whom used crack. Hallucinogens were used by 1.2 million people, including 676,000 who used Ecstasy. There were 166,000 current heroin users. Among youngsters 12-17, inhalant use was higher than use of cocaine.
The second most popular category of drug use after marijuana is the non-medical use of prescription drugs. An estimated 6.2 million people, 2.6 percent of the population ages 12 or older, were current users of prescription drugs taken non-medically. Of these, an estimated 4.4 million used narcotic pain relievers, 1.8 million used anti-anxiety medications (also known as tranquilizers), 1.2 million used stimulants and 0.4 million used sedatives. The survey estimates that 1.9 million persons ages 12 or older used OxyContin non-medically at least once in their lifetime.
Under The Influence
Current illicit drug use is highest among young adults 18 to 25 years old, with over 20 percent using drugs. Youth ages 12-17 also are significant users, with 11.6 percent currently using illicit drugs. Among adults ages 26 and older, 5.8 percent reported current drug use.
There were also 9.5 million full-time workers, 8.2 percent, who used illicit drugs in 2002. Of the 16.6 million illicit drug users ages 18 or older in 2002, 12.4 million were employed either full or part time.
The 2002 survey found that 11 million people, 4.7 percent of the population ages 12 or older, reported driving under the influence of an illicit drug during the past year. Those age 21 reported the highest rate of driving while drugged, 18 percent, but the rate was 10 percent or greater for each age from 17 to 25.
About 10.7 million people ages 12 to 20 (28.8 percent of this age group) reported drinking alcohol in the month prior to the survey interview. Of these, 7.2 million were binge drinkers (19.3 percent) and 2.3 million were heavy drinkers (6.2 percent). There were 33.5 million Americans who drove under the influence of alcohol at least once in the 12 months prior to the interview.
Of those 3.5 million people ages 12 or older who received some kind of treatment related to the use of alcohol or illicit drugs in the 12 months prior to the survey interview, 974,000 received treatment for marijuana, 796,000 received treatment for cocaine, 360,000 received treatment for non medical use of narcotic pain relievers, 277,000 for heroin, and 2.2 million received treatment for alcohol.
Find Top Treatment Facilities Near You
Detoxification
Inpatient / Residential
Private / Executive
Therapeutic Counseling
Effective Results
Call Us Today!
Speak with a Certified Treatment Assesment Counselor who can go over all your treatment options and help you find the right treatment program that fits your needs.
drug-rehabs.org
1-877-893-8276
Discuss Treatment Options!
Our Counselors are available 24 hours a day, 7 days a week to discuss your treatment needs and help you find the right treatment solution.
Call Us Today!
drug-rehabs.org
1-877-893-8276