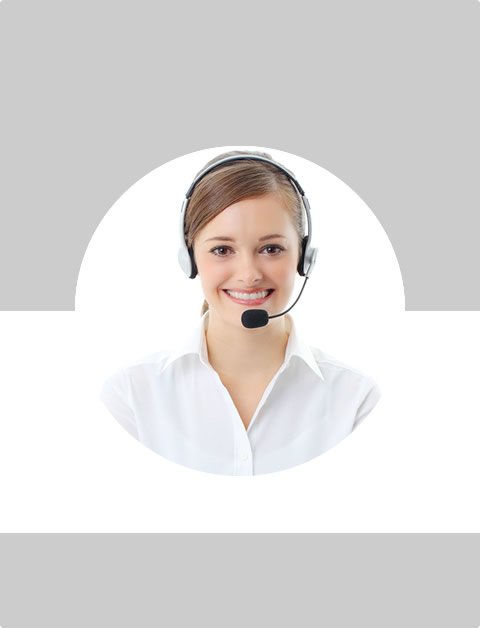 Don't Know What To Do?
Call Now to speak with a Certified Treatment Assesment Counselor who will guide you every step of the way.
This is a free service 100% Confidential
1-877-893-8276
Marijuana Treatment For Habitual Users
Marijuana is one of the most abusive drugs that are being sold and used illicitly all over the world. Popularly known as Cannabis, marijuana is in use since ancient times. Its seeds and weeds are used in making clothes, ropes and other materials that can be used at home, but the drug finds more popularity among the smokers. It provides a sense of relaxations to those who consume it and has a very high addictive nature. Marijuana has a chemical called Tetrahydrocannabinol (THC) that is responsible for the abusive content. THC stimulates the nerves and leads the brain to relax completely thereby providing a sense of euphoria. In some cases, marijuana is being used for sexual arousal and is quite explicitly used by teenagers as well as college students.
How THC works
THC is a very strong chemical and after one consumes Marijuana, it passes from the lungs to the brain through blood. There are cannabinoid receptors present at the pleasure points of the brain. The THC then triggers these receptors and leads to temporary relaxation for the smoker. This is the reason that Marijuana affects all the activities related with the pleasure points of the brain like thinking, concentrating, co-coordinating, etc.
Effects of Marijuana
Marijuana provides a sudden sense of relaxation and euphoria from within the body, but it has various ill effects on the mind and the body too. It leads to a faster heartbeat, increased pulse rate, red eyes, dry mouth, dry throat and is also responsible for reducing concentration. Marijuana also causes acute panic anxiety that creates panic as well as hallucinations in some cases and disappears when the effect of the drug gets subsidized. These are the short-term effects that the drug has on a smoker, but there are long-term effects too. Marijuana has been proved to be a cause of lung cancer since it contains seventy percent more carcinogens than the regular tobacco. The chances of getting a heart attack in the immediate first hour after consuming this drug is also very high.
Withdrawal Symptoms
One can feel some withdrawal symptoms associated with the drug apart from the above-mentioned effects. You can only know whether you are under the abuse of this drug or not by withdrawing yourself totally from it. Some effects that you may undergo are:
Distorted Vision where you cannot see anything clearly
You would not be able to focus on the work
You will be suffering from short-term memory loss
There will be regular panic attacks
There will be a sense of depression
Paranoia can occur
Low or no concentration level
These are just some of the symptoms that are associated with the usage of this weed. The symptoms may vary from person to person and so whenever you feel that you are being abused by this drug and are finding it difficult to stop using it, go for treatments for marijuana abuse immediately.
Treatments for Marijuana
Treatment for Marijuana abuse requires you to be persistent from day one. You should remember that everything needs time and so does the treatments. Some of the possible treatments for marijuana abuse are listed below:Take the help of your friends and families, share the problem, start socializing with them and avoid thinking negatively.
Reduce the quantity of marijuana you smoke, slowly but consistently.
Counseling based on cognitive behavioral therapy is one of the most effective treatments for Marijuana Abuse. A psychological therapy based on this counseling will take some weeks or months to fully cure you from the abuse. These sessions will immensely help you know the causes of regular craving for marijuana and what should you do to resist it.
If everything else fails, drug treatment rehab centers are the best choice. These centers have professional experts who will study your case, list out the causes and the potent danger you have and then accordingly workout with you as a normal person so that you not only leave the rug consumption, but also restrain from using it in the future.
Marijuana is one of the most commonly found drugs with some countries even lifting a restriction on its ban. In such cases, it becomes impossible to keep a check on the consumption of this drug, but due to its extremely high abusive nature, you need to be extremely cautious while dealing with this. The treatments for marijuana abuse are trustworthy and have helped millions of people to get back to their normal life. So if you are even going through the same, do not hesitate to share this with your family and treat yourself well.
Find Top Treatment Facilities Near You
Detoxification
Inpatient / Residential
Private / Executive
Therapeutic Counseling
Effective Results
Call Us Today!
Speak with a Certified Treatment Assesment Counselor who can go over all your treatment options and help you find the right treatment program that fits your needs.
drug-rehabs.org
1-877-893-8276
Discuss Treatment Options!
Our Counselors are available 24 hours a day, 7 days a week to discuss your treatment needs and help you find the right treatment solution.
Call Us Today!
drug-rehabs.org
1-877-893-8276