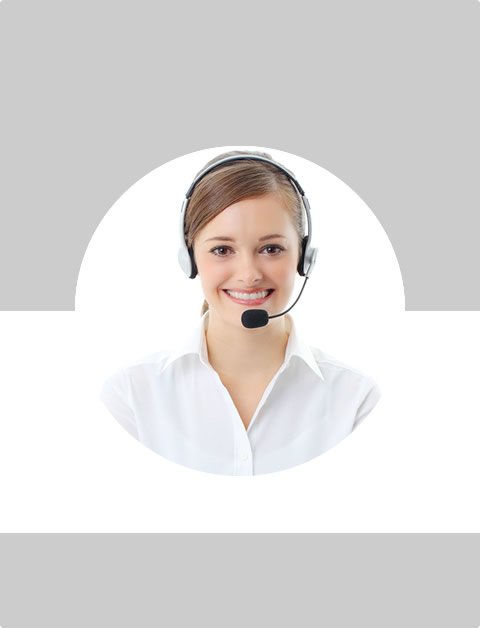 Don't Know What To Do?
Call Now to speak with a Certified Treatment Assesment Counselor who will guide you every step of the way.
This is a free service 100% Confidential
1-877-882-9275
Marijuana- An introduction and laws
In the United States of America, it is Marijuana that commands the first position amongst all illicit drugs as the most commonly abused. Physically, it is a plant and looks like one although it may be dried, shredded and processed before sale. It may or may not contain seeds, stems and leaves and in the shredded form looks like a green and brown mixture of flowers and leaves. It is derived from the plant Cannabis Sativa, which is a sibling to the source plant of the Indian recreational drug, Bhang (made from Cannabis indica). The more concentrated, resinous from of the drug is called hashish. The ingredient/chemical that is mainly responsible for the properties of Marijuana is TetraHydraCannabinol or THC.
Marijuana is usually smoked as a cigarette prepared in smoking paper (also called as joint) or in pipes (hookahs). It is also commonly smoked as blunts, which are cigarettes emptied of tobacco and then refilled with a mixture of tobacco and marijuana. This mode of smoking marijuana combines marijuana's effects with those of cigarettes making it possibly even more dangerous. Other modes of consumption of marijuana include consuming hash oil, eating hash filled objects (hash brownies are particularly popular) and other hash products.
Marijuana Effects
Marijuana addiction though not as common as cigarette addiction, is nevertheless possible. Long-term abuse is an easy path to addiction. Thus a long-term frequent user of marijuana, despite knowing its harmful effects on family, work and social life, will continue to abuse the drug. Long-term abusers who try to quit marijuana report some withdrawal symptoms. Addicts may rejoice as though the addiction is severe and the effects of marijuana are really detrimental, de-addiction is relatively easier as compared to, say, nicotine cigarettes. Symptoms such as drug craving, sleeplessness, anxiety and irritability reportedly start after one day of abstinence, maximize at around 2 or three days and disappear after a week or so.
Marijuana Possession Laws
Internationally
In most countries, cannabis use, possession, cultivation and trade is regulated, if not prohibited by law. Since the 1930s, when cannabis use came under widespread prohibition laws, rarely has any country re-legalized it for personal use. That is despite the medicinal properties that have been documented to be associated with marijuana. That is so because of the continually rampant abuse of marijuana that is still prevalent in popular culture and is associated with recreational drug abuse. Thus, it is only around 10 countries that tolerate, or have decriminalized, marijuana use on a personal scale in limited quantities. Many countries regulate the sale of medical marijuana, including Canada, Israel and the Czech Republic.
However, the punishment for the possession of marijuana remains varied throughout countries. Such punishments range from confiscation to life sentences. The point remains is that even marijuana possession for personal use is considered by most countries to be wrong. Although a few jurisdictions have lessened the penalties of possession on a personal level in small quantities, making it realizable by confiscation and a small fine, others recognize the danger it offers to the youth. Such nations have rehabilitation programs for the youth and for frequent abusers of marijuana. Many countries impose restrictions that make the attendance to such programs necessary for known abusers. Some countries, however, take a more serious approach towards marijuana abuse. Most notable amongst these are certain East Asian and South-East Asian countries, where the sale of cannabis may lead to life sentences or even the death penalty.
US Federal Laws
The US Federal Laws regarding marijuana possession are considered fairly lenient as compared to many other nations. First time conviction for possession of marijuana carries a jail sentence of up to one year and a minimum fine of one thousand US dollars. A second conviction carries a minimum penalty of two thousand five hundred US dollars and a minimum fifteen day jail sentence. The jail sentence may be increased to up to two years, but a minimum of fifteen days incarceration is compulsory for a second conviction. All subsequent convictions regarding marijuana possession carry a minimum sentence of ninety days of jail term and a fine of five thousand US dollars. The prison sentence may be increased to three years, but it cannot be reduced to below ninety days.
Laws and penalties regarding marijuana distribution are stricter. However, marijuana distribution for no remuneration is treated as possession and is subject to the same penalties as of marijuana possession.
Find Top Treatment Facilities Near You
Detoxification
Inpatient / Residential
Private / Executive
Therapeutic Counseling
Effective Results
Call Us Today!
Speak with a Certified Treatment Assesment Counselor who can go over all your treatment options and help you find the right treatment program that fits your needs.
drug-rehabs.org
1-877-882-9275
Discuss Treatment Options!
Our Counselors are available 24 hours a day, 7 days a week to discuss your treatment needs and help you find the right treatment solution.
Call Us Today!
drug-rehabs.org
1-877-882-9275