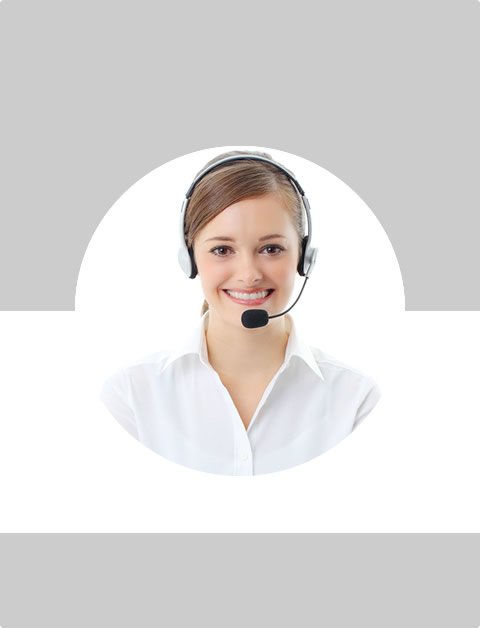 Don't Know What To Do?
Call Now to speak with a Certified Treatment Assesment Counselor who will guide you every step of the way.
This is a free service 100% Confidential
1-877-893-8276
Marijuana Epidemiology
Marijuana, clinically called cannabis, is a drug prepared from the five-leaf flowering plant known as cannabis. It has no specific drug class and is considered an illegal drug in most parts of the world. Marijuana is classified as an alleged Schedule 1 drug, which means that it cannot be prescribed by medical doctors.
Marijuana Epidemiology
Being currently the most widely consumed and controversial drug in the world, marijuana has no approved medicinal use and has a high potential for abuse. Marijuana abuse has grown faster than opiate and cocaine abuse, with approximately 2.5% of the world population consuming it annual occurrence, as compared to 0.2% consuming opiates and 0.2% consuming cocaine.
A significant number of drug seizures globally are marijuana seizures. The fastest growth in marijuana abuse ever since the 1960s is noticeable in most developed countries in Western Europe, North America and Australia. Marijuana is currently more closely associated to youth society and the age of commencement is typically lower than that of other drugs.
Various studies of marijuana markets have shown that low prices correspond to elevated levels of abuse. Cannabis tends to be price-inflexible in the short-term, but rather flexible over a long term. Although the number of marijuana users is bigger than cocaine and opiate users, the lower prices of marijuana indicate that, in financial terms, the marijuana market is a lot smaller than the cocaine or opiate market.
For some time now, many people have recognized the medical uses of marijuana. Medical marijuana has been the focus of numerous medical and scientific studies and being the core of many heated debates. Some medical researches have shown that medical marijuana has combined effects in the human body as a psychoactive agent with a depressant, hallucinogenic and stimulant effect. As a result, the drug leads to euphoria, explicitly an elevated feeling of ecstasy. This could be the single reason why most people resort to its use.
Severe effects of marijuana
Marijuana has an extremely high tendency for psychological and physiologic dependence and abuse. In fact, the use of marijuana is considered to be up to 4 times more detrimental than tobacco use. The severe effects of marijuana usage have been acknowledged for many years, and new studies have established and advanced earlier findings.
The key active chemical in marijuana is THC or delta-9-tetrahydrocannabinol. A number of scientists have studied a lot regarding how this chemical acts in the human brain to create its many effects. When an individual uses marijuana, this chemical quickly goes through the lungs into the main bloodstream, which then transports THC to the brain along with other organs in the body.
As a result, marijuana impairs capabilities of learning (cognitive development), as well as associative processes. It also impairs psychomotor functionality in a huge range of tasks, like divided attention, motor coordination and many types of operative tasks. In fact, studies have shown that human performance on intricate machinery may be impaired for up to 24 hours following the use of as small as 20 mg of marijuana. There is a bigger risk of road accidents among individuals who drive under the influence of marijuana.
Marijuana addiction
Continuing marijuana abuse can cause addiction or obsessive drug seeking and misuse in spite of the recognized harmful effects on performance with regards to family, work, school, as well as recreational activities. Research hints that around 9% of users become addicted to marijuana and this figure increases to about 17% among individuals who start young and 25-50% among daily users.
Long-term marijuana addicts trying to discontinue report withdrawal signs that include sleeplessness, anxiety, irritability, drug craving and decreased appetite, all of which make it hard to stay sober. These symptoms commence within one day after abstinence and collapse within 1-2 weeks after marijuana termination.
Additionally, several studies have revealed a connection between persistent marijuana use and amplified rates of depression, anxiety and schizophrenia. A number of of these studies have shown that age at initial use is a significant threat factor, where early usage is an indicator of higher vulnerability to afterward problems. Though, it is not yet clear whether the use of marijuana leads to mental problems, aggravates them, or replicates an effort to medicate symptoms that already exist.
There are many more medical and scientific studies regarding marijuana. Several states have permitted the use of this drug and others are inspecting whether this is a feasible option. Even though many individuals are well-disposed, there are huge numbers that are highly against its legalization.
Find Top Treatment Facilities Near You
Detoxification
Inpatient / Residential
Private / Executive
Therapeutic Counseling
Effective Results
Call Us Today!
Speak with a Certified Treatment Assesment Counselor who can go over all your treatment options and help you find the right treatment program that fits your needs.
drug-rehabs.org
1-877-893-8276
Discuss Treatment Options!
Our Counselors are available 24 hours a day, 7 days a week to discuss your treatment needs and help you find the right treatment solution.
Call Us Today!
drug-rehabs.org
1-877-893-8276