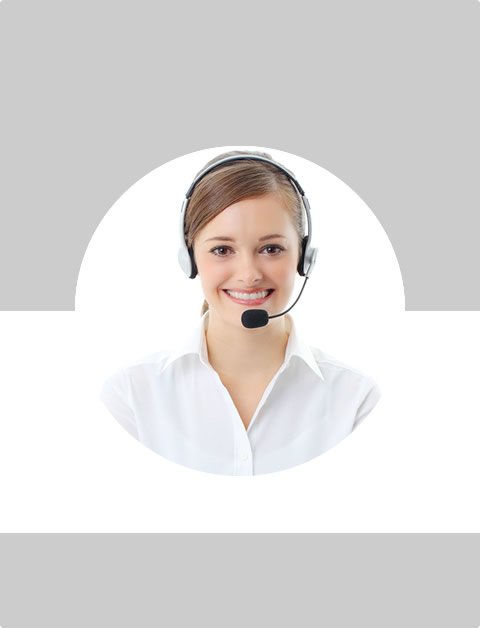 Don't Know What To Do?
Call Now to speak with a Certified Treatment Assesment Counselor who will guide you every step of the way.
This is a free service 100% Confidential
1-877-893-8276
Marijuana as a Gateway Drug
Marijuana, commonly called Cannabis, has long been seen as the least dangerous of illegal substances that are used. This is because of the lack of immediate health problems associated with the drug and the belief that marijuana is not addictive. However Marijuana can in fact have some very damaging effects that are not taken into account. Marijuana can most definitely be addictive, people start off smoking marijuana in a social groups. Very quickly though people begin to smoke at home on their own because they feel they need it to get through the day. Not only that but when they're unable to smoke, marijuana users become very irritable and are unable to relax or sleep properly.
Marijuana Users More Likely to Take Other Drugs
Unfortunately these are only the start of the problems for Marijuana users. As time goes by the hit you get from smoking marijuana is often not enough. People get used to the effects and want something that provides a greater hit. This is where marijuana comes into play as a gateway to other drugs. This issue has been in contention for many years but research has clearly shown that Marijuana users are more likely to begin taking other drugs. Uses will become used to taking Marijuana and will be involved with other drug users. Personally a Marijuana user may not be interested in progressing and taking more dangerous drugs. However it is very difficult to avoid if you're constantly surrounded by other people who have progressed to drugs like Cocaine or Ecstasy.
Smoking Marijuana encourages people to lose their inhibitions. Those using the drug become more susceptible to the encouragement of others. Because of this a Marijuana user who is frequently surrounded by other drug users is very likely to give in at some point and try other drugs when they are offered.
Once you have started smoking Marijuana it becomes less of an issue to begin taking other drugs. Whereas once a person may have been very against taking Cocaine, due to prolonged Marijuana use and exposure to those taking harder drugs, it seems much less dangerous. Unfortunately this isn't the case as things like Cocaine and Crystal Meth are much more addictive and damaging to the body than Marijuana.
Negative Effects of Marijuana Use
Although these drugs may be more damaging to the body than Marijuana that isn't to say that if you successfully avoid the temptation's of harder drugs you won't do yourself any harm. Smoking Cannabis has been found to have long term effects to your health. Especially worrying is the research into the effects Cannabis has on the brain. The most recent research seems to suggest that smoking Marijuana can cause serious memory problems in later life. It can also significantly lower a persons intelligence creating difficulties for the user in later life. For instance the users problem solving skills can suffer as a result meaning it becomes much harder to hold down a good job.
Smoking Cannabis for a prolonged period of time not only lowers a persons intelligence it can also cause serious psychological problems. The most common is paranoia which causes people to become terrified of imagined threats around them whilst using the drug. Usually the paranoia goes away when the effects of the drug wear off but in extreme cases people remain paranoid for many hours afterwards. This can again encourage the user to take more dangerous drugs as the fear is very distressing. When offered other drugs it's been found that users are much more likely to take them in the hope that they will alleviate the paranoia.
However the most severe psychological effects that have been found from the use of Marijuana are symptoms of Schizophrenia. This is rare but it is also impossible to know who will experience these symptoms and in the worse case scenario actually develop schizophrenia. Even those who have been smoking the drug for short periods of time can start to experience terrifying hallucinations and begin hearing voices even when not under the influence of Marijuana.
In Conclusion
These are some of the most extreme effects of Cannabis use that can cause life long problems. For most cannabis users the danger lies in the fact that after using the drug they will be much more easily swayed into taking more dangerous substances. Getting really high on Marijuana will likely lead to a moment of terrible judgement in accepting a hit of something else. More often than not this will lead to an ongoing use of Cocaine or other dangerous drugs. Once started on these drugs it becomes almost impossible to stop. The best way to make sure you avoid this is to stop (or never start) smoking Marijuana. This way you can be sure you don't get stuck on the dangerous path to harder substance abuse.
Find Top Treatment Facilities Near You
Detoxification
Inpatient / Residential
Private / Executive
Therapeutic Counseling
Effective Results
Call Us Today!
Speak with a Certified Treatment Assesment Counselor who can go over all your treatment options and help you find the right treatment program that fits your needs.
drug-rehabs.org
1-877-893-8276
Discuss Treatment Options!
Our Counselors are available 24 hours a day, 7 days a week to discuss your treatment needs and help you find the right treatment solution.
Call Us Today!
drug-rehabs.org
1-877-893-8276