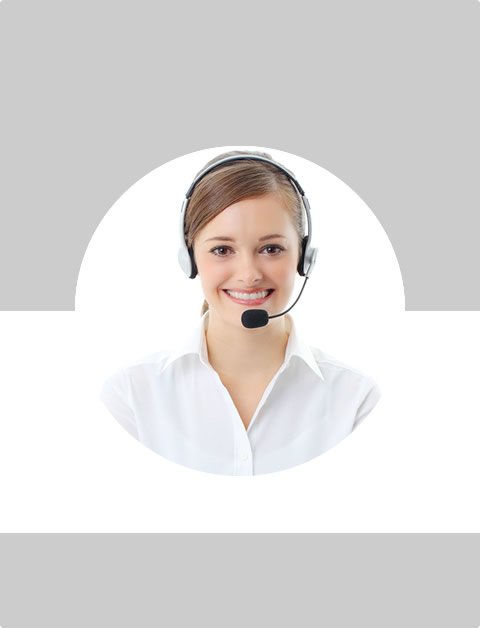 Don't Know What To Do?
Call Now to speak with a Certified Treatment Assesment Counselor who will guide you every step of the way.
This is a free service 100% Confidential
1-877-893-8276
Problems Associated with Marijuana Experimentation
Marijuana abuse has a number of documented adverse effects. Marijuana-illegal experimentation is quite popular with a number of young adults, but unfortunately consistently leads to sometimes severe personal and social problems.
Marijuana Illegal Experimentation and Motivation
Marijuana has a documented negative effect on motivation. People who use marijuana regularly consistently become less motivated to succeed in school or the workplace. This effect is so problematic that a number of people have destroyed their chances of succeeding in school or in their careers due to heavy marijuana use.
Part of the reason marijuana decreases motivation is that the Delta-9-Tetrahydrocannabinol (THC) in it has a number of negative effects on the brain. Fortunately, most of these effects seem to be reversible. Unfortunately, the THC content of marijuana has increased dramatically since the 1970s. The marijuana today is exponentially more powerful than the marijuana available several decades ago.
Some psychologists have hypothesized that prolonged marijuana use may lead to something known as Amotivational Syndrome. Amotivational Syndrome is a hypothesized syndrome where the sufferer no longer feels motivated enough to do anything constructive even when not under the influence of marijuana. Some studies seem to indicate that Amotivational Syndrome is a valid condition, but the evidence is inconclusive.
Regardless of whether or not Amotivational Syndrome is real, marijuana definitely reduces motivation in long-term users. At first, the effects are subtle. Users gradually find that they prefer using marijuana to doing challenging, stimulating activities. Users slowly start to spend more and more time using marijuana, and less and less time participating in valuable activities.
Anxiety is necessary for motivation. People who never feel any anxiety never feel driven to accomplish anything. Unfortunately, sometimes long-term marijuana use decreases anxiety so much that users rarely feel motivated enough to do anything worthwhile. (Paradoxically, long-term marijuana use substantially increases anxiety in some individuals, leading to feelings of paranoia. Like with most recreational drugs, it is difficult to predict marijuana's effects in individuals.)
Breaking Free from Marijuana Abuse
There is still a lot of argument over whether or not marijuana-illegal experimentation leads to genuine addiction or not. Some researchers are convinced that marijuana is genuinely addictive, while others are unsure. Regardless of whether or not marijuana is addictive in the classical sense, for the majority of heavy marijuana users, eliminating marijuana use is very difficult.
Abusers need the support of their family and peers, and often professional help. In most cases, heavy marijuana use is used in a failed attempt to counteract the effects of other problems in an individual's life. Many people engage in marijuana-illegal experimentation due their frustration with problems in their life that they cannot seem to address in a satisfactory manner.
All effective therapy aimed at stopping marijuana abuse needs to address the underlying problems that predicated the abuse. It is not enough to counsel abusers that they need to quit using marijuana. A lot of time and effort needs to be invested in helping them to identify effective, non-destructive ways of dealing with their problems.
Marijuana Abuse as an Anxiety Coping Strategy
A lot of marijuana abusers abuse marijuana in order to cope with their anxiety. These individuals need to learn healthy ways of dealing with excess anxiety. Fortunately, there are a number of effective anxiety coping strategies that do not rely on the use of drugs.
There are a number of relaxation exercises that are very easy to do and cost very little. Many psychologists have been prescribing these exercises for years in their practices.
Marijuana- The Gateway Drug
Part of the reason it is so critical that marijuana abusers be given the professional help they need as soon as possible is that marijuana abuse often leads to the abuse of other, harder drugs. Most drug abusers start using marijuana before they begin to use drugs like heroin or cocaine.
While it is not impossible to recover from the damaging effects of marijuana-illegal experimentation, it is impossible to recover from some of the negative effects of the abuse of harder drugs like heroin. Part of the reason today's widespread marijuana abuse in youth is so alarming is that it predicts a surge in the abuse of hard drugs like heroin in coming years. Marijuana abusers need to be given all the help they need in order to prevent marijuana abuse from morphing into heroin, cocaine, or methamphetamine abuse.
Find Top Treatment Facilities Near You
Detoxification
Inpatient / Residential
Private / Executive
Therapeutic Counseling
Effective Results
Call Us Today!
Speak with a Certified Treatment Assesment Counselor who can go over all your treatment options and help you find the right treatment program that fits your needs.
drug-rehabs.org
1-877-893-8276
Discuss Treatment Options!
Our Counselors are available 24 hours a day, 7 days a week to discuss your treatment needs and help you find the right treatment solution.
Call Us Today!
drug-rehabs.org
1-877-893-8276