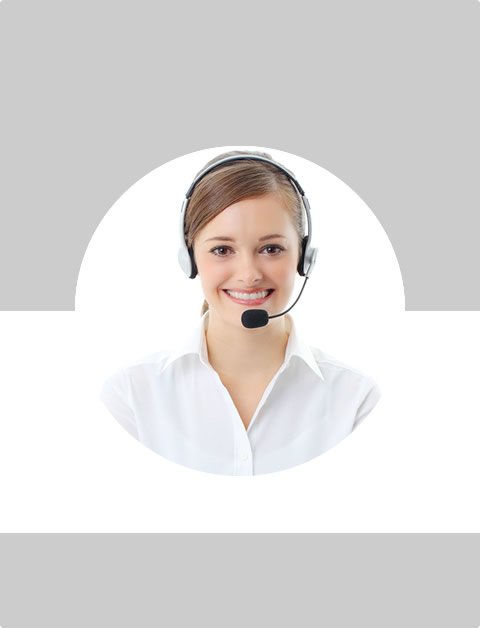 Don't Know What To Do?
Call Now to speak with a Certified Treatment Assesment Counselor who will guide you every step of the way.
This is a free service 100% Confidential
1-877-893-8276
Lortab Side Effects
Introduction: Lortab
Lortab is a common semi-synthetic narcotic pain reliever. Lortab is popular because it is effective in reducing pain and relieving cough. It is important to note that many people abuse Lortab because it produces similar effects to those produced by morphine i.e. euphoria. The effects are however not long lasting because most abusers soon become tolerant to the drug. Common side effects of Lortab include; mental clouding, drowsiness and mood changes. Below are some of the common Lortab side effects in more detail.
Lortab side effects
a. Nervous system side effects
One of the most common Lortab side effects is respiratory depression. This effect is usually beneficial in dyspnea treatment that is related to restrictive lung diseases and chronic obstructive pulmonary disease. It is however important to note that respiratory insufficiency risks caused by respiratory depression are hazardous thus patients should take Lortab with care. Other common Lortab nervous system effects include; dizziness, mental depression, light-headedness, stupor, somnolence, delirium, dysphoria and agitation.
b. Hepatic Lortab effects
Lortab is also known to cause some hepatic side effects that can sometimes be fatal. Examples of Hepatic effects of Lortab include; Hepatotoxicity which is common in patients who are fasting. Several Hepatotoxicity cases are common among Lortab patients undergoing chronic acetaminophen therapy. Hepatotoxicity is common in alcoholic patients who take Lortab after taking small acetaminophen doses. Lortab can also cause hypothermia during Lortab overdose. It is important to note that adverse Hepatic Lortab side effects are more likely to affect patients with serious chronic diseases i.e. liver disease.
c. Gastrointestinal Lortab effects
Lortab is also known to cause gastrointestinal side effects however in very rare cases. Gastrointestinal effects are usually as a result of Lortab use with acetaminophen. These effects are rare except in overdose cases and alcoholic patients. Another gastrointestinal effect of Lortab is acute pancreatitis. This effect is also very rare. Other common Lortab gastrointestinal effects include; vomiting, nausea, dry mouth and constipation. Effects such as dry mouth are common side effects of narcotic analgesics. It is important to note that there are some very rare gastrointestinal effects caused by Lortab. Such rare side effects include; cholestatsis and acute bililary pain. These two effects are associated with inhibitions i.e. prostaglandin inhibition and alterations i.e. during sphincter of Oddi regulation.
d. Dermatological Lortab effects
Dermatological side effects are also common Lortab effects. Some of the most common dermatological side effects include; narcotic-induced skin rashes. Also, erythematous skin rashes have been associated with Lortab patients although in rare cases. Other dermatological effects of Lortab include; bullous erythem e.t.c.
e. Genitourinary Lortab effects
Genitourinary side effects caused by Lortab include; ureteral spasm, urinary retention and spasm vesicle sphincters spasm.
f. Renal Lortab effects
Lortab has a number of renal side effects. These include; interstitial nephritis and acute tubular necrosis. It is important to note that these two side effects are not common. It is important to note that severe renal effects of Lortab are usually common in cases of chronic Lortab abuse or overdose. A Lortab effect such as acute tubular necrosis is usually common among patients with liver disease. It is however a rare renal effect of Lortab.
g. Hematologic Lortab effects
Lortab is also known to cause Hematologic side effects. Such side effects include; thrombocytopenia which is associated with acetaminophen. Other Hematologic effects include; Acute thrombocytopenia which causes acetaminophen glucuronide sensitivity. Another severe but rare hematologic Lortab effect is cyanosis.
h. Respiratory Lortab effects
Lortab is also known to cause respiratory side effects such as; eosinophilic pneumonia. These effect is also rare but severe.
i. Metabolic Lortab effects
Lortab also has a number of metabolic effects i.e. causes metabolic acidosis. Other metabolic effects of Lortab include; seizures which have been proven to increase lactate levels responsible for indicating metabolic acidosis.
j. Other Lortab effects
Apart from the above effects, it is important to note that Lortab also has many other side effects. For instance, Lortab has unique withdrawal symptoms that arise when patients suddenly stop taking Lortab after fast tapering narcotic analgesics or abrupt cessation. Such symptoms include; agitation, anxiety, insomnia, restlessness, tremor, blurred vision, vomiting, abdominal cramps and sweating. If you happen to experience an unique Lortab side effect that isn't included above, do not hesitate to contact your doctor.
Find Top Treatment Facilities Near You
Detoxification
Inpatient / Residential
Private / Executive
Therapeutic Counseling
Effective Results
Call Us Today!
Speak with a Certified Treatment Assesment Counselor who can go over all your treatment options and help you find the right treatment program that fits your needs.
drug-rehabs.org
1-877-893-8276
Discuss Treatment Options!
Our Counselors are available 24 hours a day, 7 days a week to discuss your treatment needs and help you find the right treatment solution.
Call Us Today!
drug-rehabs.org
1-877-893-8276