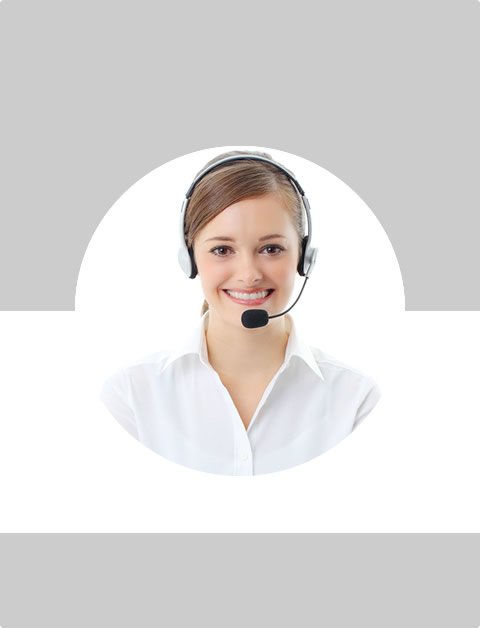 Don't Know What To Do?
Call Now to speak with a Certified Treatment Assesment Counselor who will guide you every step of the way.
This is a free service 100% Confidential
1-877-893-8276
Understanding the Long Term Effects of Alcohol Abuse
Alcohol abuse occurs when social drinking becomes patterned and habitual, leading to the affected person's eventual inability to maintain his or her daily lifestyle in an appropriate manner. For example, the individual may fail to show up for work, ignore social obligations and even engage in illegal or dangerous activity. Long term effects of alcohol abuse are both psychological and physical in nature, such as the following:
Brain Damage
Heavy use of alcoholic beverages can have serious physical repercussions, including organ failure and death. The organs most often affected by excessive drinking are the liver, brain, kidneys and heart. The human brain is not designed to be continuously bombarded with alcoholic substances. Heavy drinking has extensive and far-reaching effects in this organ, which range from impaired cognitive ability to permanent brain damage that results in the individual's need for lifetime custodial care. Perhaps the most devastating of all side effects of alcoholism on the brain is Wernicke-Korsakoff's syndrome. The latter is characterized by persistent loss of memory and the inability to manage even the simplest of tasks without help. This condition also frequently leads to paralysis of the eyes and a decreased level of overall consciousness on a day-to-day basis. It is thought by some in the medical profession that this is due to the fact that the excessive use of alcohol actually softens brain tissue.
Liver Damage
Liver damage is one of the most common consequences of long term alcohol use. The United States Department of Health and Human Services reports that chronic alcoholism causes hepatitis and severe liver inflammation, the latter of which is hallmarked by a high fever, yellowing of the skin-also referred to as jaundice-and stomach pain. Alcoholic hepatitis is another severe repercussion of habitual drinking and if ignored can lead to death. Cirrhosis is also a common side effect of alcoholism, and this term refers to a hardening of the liver. When this occurs, the organ is obviously unable to perform its many complex functions. In numerous instances, a liver transplant is the only solution for someone suffering from alcoholic cirrhosis.
The Effects of Alcohol on the Heart
Although many people are aware of the fact that moderate use of alcohol appears to have a beneficial effect on one's heart, long term use of alcohol causes extensive harm to the cardiovascular system. Chronic alcohol use increases the individual's blood pressure, which subsequently raises his or her risk for a stroke or heart attack. Additionally, the abuse of alcohol also damages the mitochondria, which is a complex part of the heart muscle. When this area is subjected to abuse, it leads to an irregular heartbeat that can cause a heart attack or instant death.
Kidney Disease
In addition to the aforementioned diseases, alcoholics also have a higher risk than normal of developing kidney problems. This is due to the fact that alcohol enlarges these organs, which leads to eventual kidney failure. Fortunately, if an individual stops drinking in time, his or her kidneys will be saved from further damage, although damage that has already occurred is rarely reversible.
Cancer
A fact of which many alcoholics may be unaware is that excessive drinking can promote the development of specific types of malignancies. According to the Centers for Disease Control and Prevention alcoholics have an increased risk of developing cancer of the mouth, larynx, throat, esophagus, and windpipe. In addition, women who are heavy drinkers are at an increased risk for breast cancer.
Emotional Repercussions of Alcoholism
Similar to any type of addiction, alcoholics often find that their relationships with friends and family have deteriorated. There is a very high divorce rate associated with those who have substance abuse problems, and many times individuals who are chronic alcoholics lose custody of their children. Friendships often disintegrate due to the major role the alcohol plays in the addict's life. Numerous individuals who are chronic alcohol users also lose their jobs, as they are unable to work due to the side effects of their addiction. Because the long term effects of alcohol abuse are serious, and in certain cases irreversible, it is important for addicted individuals to seek treatment as soon as possible. Fortunately, many helpful programs are available for those who want to live and alcohol free life.
Find Top Treatment Facilities Near You
Detoxification
Inpatient / Residential
Private / Executive
Therapeutic Counseling
Effective Results
Call Us Today!
Speak with a Certified Treatment Assesment Counselor who can go over all your treatment options and help you find the right treatment program that fits your needs.
drug-rehabs.org
1-877-893-8276
Discuss Treatment Options!
Our Counselors are available 24 hours a day, 7 days a week to discuss your treatment needs and help you find the right treatment solution.
Call Us Today!
drug-rehabs.org
1-877-893-8276