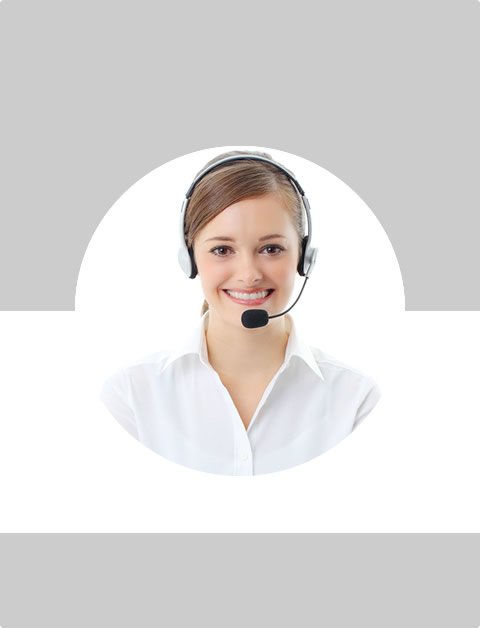 Don't Know What To Do?
Call Now to speak with a Certified Treatment Assesment Counselor who will guide you every step of the way.
This is a free service 100% Confidential
1-877-893-8276
Long Term Health Effects Of Alcohol Use
People who get addicted to alcohol face the phase known as alcoholism. It's that phase in which one doesn't have an option to take alcohol or not; he is just addicted to it. Research suggests that there are numerous problems associated with it. An individual not only suffers from short-term alcohol effects, but there are also a number of long-term effects that are far more distressing. Most alcohol addicts are unable to see the negative effects of it. However, the facts remain that there are numerous side effects related to long-tern use of alcohol.
Most of the people who take alcohol think that it's good for their health. While some reports say so, have you ever cared to look at the prescribed quantity of alcohol for a good health? There's a limit on alcohol consumption to make it helpful for our bodies. Beyond the set limit, alcohol affects human body in numerous ways. The brain, lungs, liver, heart, digestive system as well as skeletal system are affected by long-term alcohol use. Reproductive system can also suffer from long-term consumption of alcohol, which can lead to the various conditions and ailments, many of which can be severe.
What are the health effects of long term alcohol use?
Effects on the liver
Excessive drinking can cause a condition called alcoholic hepatitis, which inflicts the liver to become inflamed. If this happen, appetite can be compromised, and the parson will have an immense amount of pain in the abdominal since alcohol's effects raze healthy liver cells. Nausea and vomiting are some common signs as is jaundice, skin and eyes turning yellow which is caused by the liver's failure to function effectively. Hepatitis can trigger liver cirrhosis over time, a condition in which the organ becomes razed beyond repair and ultimately stops to function.
Effects on the brain
Long-term alcohol consumption can extremely damage brain function. Continuous alcohol intake will negatively effect parts of brain that control your behavior. Coordination, ability to concentrate as well as memory will gradually deteriorate as alcohol depresses and then kills cells in the brain. Changes in moods can result in outbursts of emotion. Also, senses like taste, hearing, sight, and smell will eventually be damaged. Reaction time will suffer and there will be a loss of pain.
Effects on the digestive system
Since alcohol can contribute to the inflammation of stomach lining (a condition called gastritis), it can be a direct culprit of gastrointestinal problems. Both intestinal tracts as well as colon are susceptible to alcohol's effects with the outcome being difficulty to absorb the much required nutrients. Pancreas is vulnerable to alcohol effects, with the inflammation of this essential body organ possible. Production of hormone in the pancreas can also be impaired, and this can bring about disease of the pancreas like pancreatitis.
Effect on the heart
Excessive consumption of alcohol is bad for the heart as it can result in high blood pressure. The heart muscles can become thickened and puts the heart's blood-pumping ability in danger. Alcohol intake can increase the risks of stroke, heart failure and brings about conditions like asymmetrical heart rhythms and irregular heart beats, and lower white blood cell count. This can make one's ability to fight diseases much less than when alcohol wasn't in the system. Anemia as well as clotting of he blood can also be noticed in some people.
Other effects of long term alcohol use
Addiction
Addiction is one of the most significant long-term impacts of alcohol intake. People who drink heavily and become addicted have a difficult time quitting alcohol, and also have greater chances of suffering from the many long-term health conditions caused by alcohol.
Lungs
Lungs aren't immune to long-term impacts of alcohol consumption. Lung infections can only occur in heavy drinkers who are in danger of vomiting on it since their gag reflex will be compromised severely. This can bring about pneumonia and in some severe cases death.
Cancer
Numerous types of cancers have been related to the long-term alcohol effects. They include cancer of the mouth throat, lip, esophagus, colon, rectum, and liver. Alcohol short-circuits one's ability to absorb sufficient calcium in the body, with weaker bones being the main cause. This can result in muscle pain along with arthritis as well as joint deformity.
Find Top Treatment Facilities Near You
Detoxification
Inpatient / Residential
Private / Executive
Therapeutic Counseling
Effective Results
Call Us Today!
Speak with a Certified Treatment Assesment Counselor who can go over all your treatment options and help you find the right treatment program that fits your needs.
drug-rehabs.org
1-877-893-8276
Discuss Treatment Options!
Our Counselors are available 24 hours a day, 7 days a week to discuss your treatment needs and help you find the right treatment solution.
Call Us Today!
drug-rehabs.org
1-877-893-8276