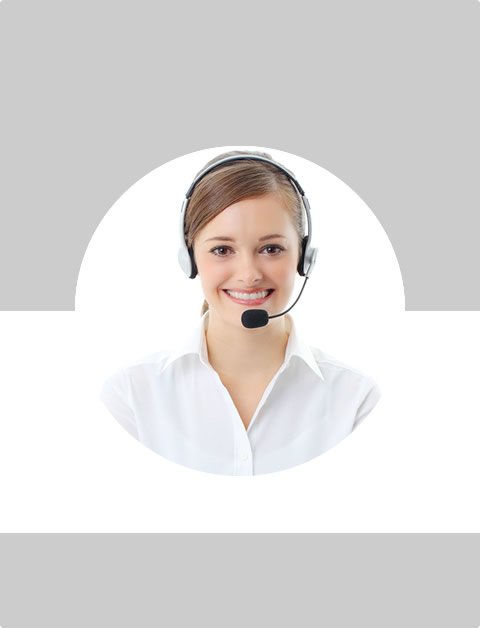 Don't Know What To Do?
Call Now to speak with a Certified Treatment Assesment Counselor who will guide you every step of the way.
This is a free service 100% Confidential
1-877-893-8276
Learning and Social Skills Affected by Heavy Marijuana Use
A vast amount of scientific research has shown that heavy marijuana use negatively affects smokers' learning abilities and social skills, causing problems in their daily lives and compounding their existing problems.
The National Institute on Drug Abuse has surveyed and compiled 11 scientific research studies that have demonstrated that heavy marijuana use, defined as smoking marijuana 27 days in the past 30 days, has a significant impact on users' ability to learn, remember what they learned and function in society.
Effects of Heavy Marijuana Use
According to these researchers, heavy marijuana use can:
Can contribute to depression, anxiety and personality disorders.
Compromise the ability to learn and remember information, making it more likely to fall behind the norm on developing intellectual, job and social skills.
Affect the user's ability to remember and learn for days or even weeks after abstinence from smoking.
Effects on Students
Daily marijuana use has been shown to:
Cause users to get lower grades and become less likely to graduate, compared to students who do not smoke.
Significantly impair skills related to attention, memory and learning even after not smoking for 24 hours.
Cause problems in sustaining and shifting attention.
Effect the ability to register, organize and use information, even compared to occasional users of marijuana.
Impair users' ability to recall words from a list even a week after quitting marijuana use.
Effects on Work Performance
These are some of the findings from research of heavy marijuana users in the workplace:
Workers who smoke marijuana are more likely to experience increased absences, tardiness, accidents, workers' compensation claims, and job turnover.
Workers who test positive for marijuana use have 55 percent more industrial accidents, 85 percent more injuries, and a 75-percent increase in absenteeism compared to non-smokers.
Heavy marijuana abusers self-report that their use of the drug had negative effects on their cognitive abilities, career status, social life, and physical and mental health.
According to the NIDA, the conclusion that can be drawn from this scientific research is: someone who smokes marijuana every day may be functioning at a reduced intellectual level all of the time, even during periods of brief abstinence.
The good news for heavy marijuana users is the same research shows that cognitive abilities begin to return after four weeks, even after long-term daily use of the drug.
NIDA Sources:
Brook JS, Rosen Z, Brook DW.
"The effect of early marijuana use on later anxiety and depressive symptoms." NYS Psychologist 35–39, January 2001.
Brook JS, Cohen P, Brook DW. "Longitudinal study of co-occurring psychiatric disorders and substance use." Journal of the American Academy of Child and Adolescent Psychiatry 37(3):322–330, 1998.
Pope HG, Yurgelun-Todd D. "The residual cognitive effects of heavy marijuana use in college students." Journal of the American Medical Association 275(7):521–527, 1996.
Block RI, Ghoneim MM. "Effects of chronic marijuana use on human cognition." Psychopharmacology 100(1–2):219–228, 1993.
Lynskey M, Hall W. "The effects of adolescent cannabis use on educational attainment: A review." Addiction 95(11):1621–1630, 2000.
Kandel DB, Davies M. "High school students who use crack and other drugs." Archives of General Psychiatry 53(1):71–80, 1996.
Rob M, Reynolds I, Finlayson PF. "Adolescent marijuana use: Risk factors and implications." Australian and New Zealand Journal of Psychiatry 24(1):45–56, 1990.
Brook JS, Balka EB, Whiteman M. "The risks for late adolescence of early adolescent marijuana use." American Journal of Public Health 89(10):1549–1554, 1999.
Pope HG, Gruber AJ, Hudson JI, et al. "Neuropsychological performance in long-term cannabis users." Archives of General Psychiatry 58(10):909–915, 2001.
Zwerling C, Ryan J, Orav EJ. "The efficacy of pre-employment drug screening for marijuana and cocaine in predicting employment outcome." Journal of the American Medical Association 264(20):2639–2643, 1990.
Gruber AJ, Pope HG, Hudson JI, et al. "Attributes of long-term heavy cannabis users: A case control study." Psychological Medicine 33(8):1415–1422, 2003.
Find Top Treatment Facilities Near You
Detoxification
Inpatient / Residential
Private / Executive
Therapeutic Counseling
Effective Results
Call Us Today!
Speak with a Certified Treatment Assesment Counselor who can go over all your treatment options and help you find the right treatment program that fits your needs.
drug-rehabs.org
1-877-893-8276
Discuss Treatment Options!
Our Counselors are available 24 hours a day, 7 days a week to discuss your treatment needs and help you find the right treatment solution.
Call Us Today!
drug-rehabs.org
1-877-893-8276