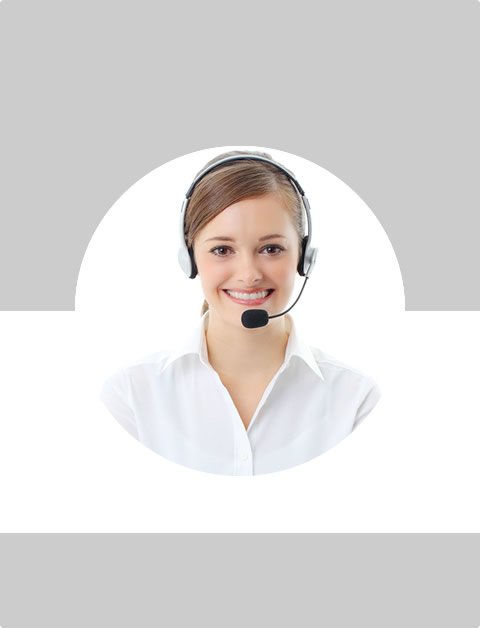 Don't Know What To Do?
Call Now to speak with a Certified Treatment Assesment Counselor who will guide you every step of the way.
This is a free service 100% Confidential
1-877-893-8276
Inhalant Prevention
School-based Prevention Programs
Recent studies show that the problem of inhalant use continues to rise and the need for more education in the classroom is increasingly apparent. With the help of informed educators and a quality program, educators can take this dangerous opponent to bat, and make significant changes in the rising rate of inhalant use. Isabel Burk, a drug prevention consultant, has developed guidelines for school professionals who talk to students about inhalants. In addition to ascertaining students' knowledge at each level and building on existing skills and information.
Inhalant Prevention Strategies
Ages 4 to 7:
Teach about oxygen's importance to life and body functioning.
Discuss the need for parental supervision and adequate room ventilation for cleaning products, solvents, glues and other products.
Be a good role model; let students see you reading labels and following instructions.
Ages 7 to 10:
Define and discuss the term "toxic"; students can practice reading labels and following instructions.
Teach about oxygen's importance to life and functioning, with emphasis on body systems and brain functions.
Discuss the need for parental supervision, following directions and adequate room ventilation.
Be a good role model; let students see you reading labels and following instructions.
Discuss and discourage "body pollution" and introducing poisons into the body.
Ages 10 to 14:
Discuss negative effects of oxygen deprivation.
Teach/reinforce peer resistance skills.
Discuss environmental toxins and personal safety issues.
Ages 14 to 18:
Describe and discuss implications of other gases replacing oxygen in the blood.
Describe and discuss short/long-term effects of inhaling toxic products.
Describe and discuss negative effects of volatile chemicals on fatty brain tissue.
Where appropriate, offer access to counselor or other qualified professional.
Respond to questions concerning specific products by describing negative effects and consequences.
Dos and Don'ts of Inhalant Prevention
DO
Review school policy regarding drug use and referral service

Provide training for all school staff as well as parents

Start prevention efforts, by age 5, minimum

Link inhalants to safety or environmental issues

Ascertain current level of knowledge

Teach and reinforce appropriate skills

reading labels
safety precautions
following directions
decision-making skills
recognition of poisons/toxins
refusal skills
awareness of physical symptoms
DON'T
Glamorize or promote usage

Rely on scare tactics

Tell too much, too soon

Give details on "how to use" or trendy products being abused

Limit prevention to secondary grade levels

Link inhalants with drugs or a drug unit
ABUSE PREVENTION IS EVERYBODY'S BUSINESS. GET THEM INVOLVED
Know the facts.
Be able to communicate the facts clearly.
Explain that inhalants are not drugs, they are deadly chemicals and poisons.
The facts will prevent curiosity and the temptation to experiment.
Inhalant prevention is a community solution:
Involve media
Involve retailers
Involve schools
Involve churches
Involve health care providers
Involve civic and volunteer organizations
Involve elected officials
Involve law enforcement and legal community
WHY INHALANTS ARE BEING USED
Potentially abused products, when used as designed, are legal, useful and serve many appropriate needs in society
Almost inexhaustible supply -- over 1,000 products can be abused
Products are universally available -- at home, school and convenience, grocery and auto supply stores
Products are free or generally inexpensive
Laws prohibiting sale of products to minors are difficult to enforce; legal consequences of use are minimal
No complex paraphernalia are necessary to abuse products
Youth do not have to go to a "dealer" to obtain products (they can be bought and/or are available in the home and at school)
Use can occur anywhere
Products are easy to conceal
Use is difficult to detect
Targeted education and awareness programs are not available in many schools and communities
Adults are generally not aware of the problem and tend to deny that their children may be sniffing or huffing
Young people are generally unaware of the consequences of use
Find Top Treatment Facilities Near You
Detoxification
Inpatient / Residential
Private / Executive
Therapeutic Counseling
Effective Results
Call Us Today!
Speak with a Certified Treatment Assesment Counselor who can go over all your treatment options and help you find the right treatment program that fits your needs.
drug-rehabs.org
1-877-893-8276
Discuss Treatment Options!
Our Counselors are available 24 hours a day, 7 days a week to discuss your treatment needs and help you find the right treatment solution.
Call Us Today!
drug-rehabs.org
1-877-893-8276