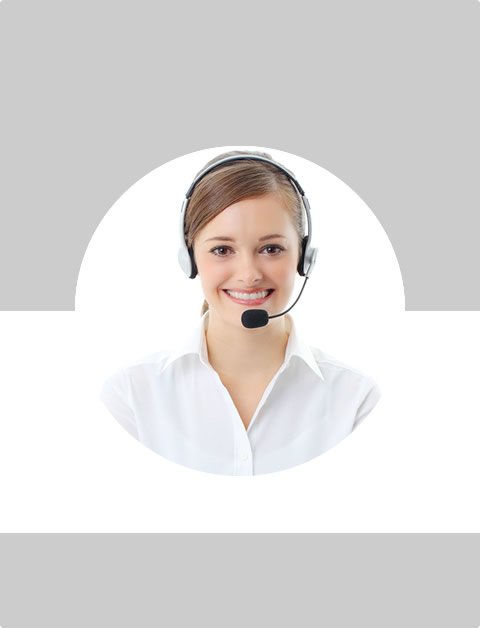 Don't Know What To Do?
Call Now to speak with a Certified Treatment Assesment Counselor who will guide you every step of the way.
This is a free service 100% Confidential
1-877-893-8276
Essential Info on Drug Addiction
Drug addiction has become a serious problem in most communities and societies. Millions have been addicted to prescription or non-prescription drugs such as inhalants, opiates, designer drugs, cannabis compounds etc. Simply put, drug addiction is the constant compulsive intake of drugs despite adverse health and social effects. An individual may require adopting more than one method in order to triumph over an addiction. Some addicts may be fortunate to overcome addiction but some fail to stay clean and sober for a long period of time.
The beginning of addiction
Drug addiction typically stems from misinformation. The majority individuals believe that they can effortlessly start the habit of using illicit drugs, and a good number of patients who become addicted to prescription medicines use them for purposes other than the ones specified by their physicians. Once a drug user associates certain emotions and capabilities with drug intake, he or she becomes addicted.
Left unchecked, the use of drugs becomes persistent, particularly when the individual is hanging out with fellow drug addicts. At this point, the drugs are controlling the mind and are starting to blur judgment. Professional intervention is necessary in this case.
Symptoms of Addiction
Drugs can transform an individual's behavior as well as lifestyle rapidly. A drug addict may exhibit sudden changes in general behavior, attitude on life, sleep and diet habits. A drug addict is unpredictable and can be rather irritable. He or she can even show signs of bipolar or depression. Sooner or later, the consequences of drug dependence manifest physically. The eyes and cheeks turn into hollow and the hair begins to fall out, along with other symptoms.
A few of thesymptoms can be treated without difficulty with professional support. Prolonged substance abuse, though, has long-term effects which cannot be reversed, like brain damage and cancer. The drug addiction symptoms cannot be overcome easily. Some addicts show apparent signs of addiction, but others are able to conceal their drug addiction really well. It can take about weeks or even months before anyone gets a clue regarding the addiction.
Drug Addiction Treatment
Drug addiction treatment has highly developed from the way the problem was formerly dealt with many years ago. Imprisonment and exorcisms in government mental hospitals were the standard way of handling addicts before more info was documented about the disease.
It is very difficult to break a drug addiction, but one should not regard it as impossible. Individuals try to discontinue using drug without seeking treatment. This is usually not effective at all. As mentioned earlier, some addicts are able to overcome addiction, but a relapse is generally indicated. The most excellent way to come out of drug addiction is to obtain professional treatment.
Drug addiction can be treated through counseling and medication. Counseling is focused on helping the drug addict cope with their underlying problems in a supportive and caring way as well as in a safe setting. Individual counseling and group therapy has become the best way to treat drug addiction. Combining medication and counseling with sustained therapy yields more positive results.
For addicts who have the opportunity to attend a treatment program in a rehab centre and get drug addiction counseling, the prediction of upholding sobriety is positive. Nevertheless, an addict is able to only recover from addiction if they are ready to support themselves. If the addict doesn't want to discontinue drugs, no amount of time or therapy can help them. They should be motivated to stay quit and to spend their time as well as energy in supporting themselves.
An essential element of recovery from drug addiction is a daily program of recovery for the addicted person to follow. Drug addiction is fatal and if left untreated may prove to be terminal, but with a daily recovery program, a drug abuser can stay sober and clean for the rest of their life, gradually. Notwithstanding how much counseling and therapy a drug addict may be given, life will still have problems and sore feelings. In this regard, family understanding and support will play a significant role in the entire recovery of the addict.
Individuals suffering from drug addiction do not have to lead a life of embarrassment and self-hatred any longer. Through counseling and adopting a recovery program, addicts can maintain a healthy life, both mentally and physically. Recovery from drug addiction requires effort and life-long commitment, but will enable addicts to live a normal and fruitful life again.
Find Top Treatment Facilities Near You
Detoxification
Inpatient / Residential
Private / Executive
Therapeutic Counseling
Effective Results
Call Us Today!
Speak with a Certified Treatment Assesment Counselor who can go over all your treatment options and help you find the right treatment program that fits your needs.
drug-rehabs.org
1-877-893-8276
Discuss Treatment Options!
Our Counselors are available 24 hours a day, 7 days a week to discuss your treatment needs and help you find the right treatment solution.
Call Us Today!
drug-rehabs.org
1-877-893-8276