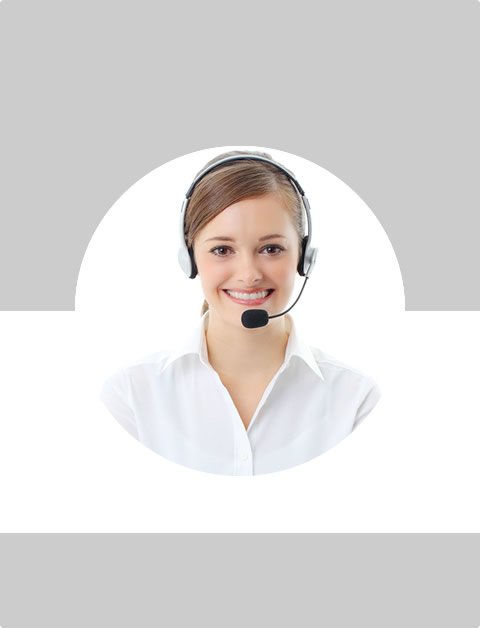 Don't Know What To Do?
Call Now to speak with a Certified Treatment Assesment Counselor who will guide you every step of the way.
This is a free service 100% Confidential
1-877-893-8276
Infectious Diseases and Drug Use
Infectious diseases are common among drug users. Throughout the past decade, drug use and the frequency of infectious diseases among this population have escalated. The acquired immunodeficiency syndrome (AIDS) epidemic and the resurgence of tuberculosis have magnified the need for the prompt recognition and treatment of these and other infectious diseases.
Individuals who are dependent on drugs are represented disproportionately in the population with human immunodeficiency virus (HIV) and AIDS; tuberculosis, including multidrug-resistant tuberculosis; syphilis; and hepatitis B and C. Patients who enter drug treatment programs are at risk of having one or more of these diseases. Infectious diseases occur frequently among treatment populations and have significant medical and socioeconomic consequences for infected persons and others if not recognized and treated. In addition, the trained staff of a drug treatment program can screen for and medically manage these diseases.
Infectious Diseases Linked With Drug Use
Using drugs is an important risk factor for disease. Drug use is associated with such risk behaviors as the sharing of contaminated needles and other drug paraphernalia, and unsafe sexual practices that contribute to transmission of certain infectious diseases.
For example, research indicates
There has been a steady increase in the incidence of hepatitis B, despite the availability of a vaccine since 1982. Most of the increase is attributed to injection drug use (CDC 1988). The prevalence of hepatitis C in injection drug users is also high (Donahue 1991).

Injection drug use is closely linked to the spread of HIV. Patients infected with HIV, because of their impaired immune systems, are at increased risk of developing numerous infections, the majority of which represent reactivation of prior infection. However, HIV-infected persons are far more likely to develop active TB after exposure to TB than HIV-negative persons.

An increase in cases of tuberculosis appears to be related to HIV infection and is seen primarily in the 25- to 44-age group. Multidrug-resistant tuberculosis has been detected in a growing number of States and is seen especially in large cities with high rates of drug use, homelessness, and HIV infection.

The association between syphilis and drug use has been substantiated by retrospective studies and is particularly strong among cocaine users (Haverkos 1990).
Other Infectious Diseases Common in Treatment Populations
Persons enrolled in drug treatment programs are vulnerable to a range of debilitating diseases. Detection and treatment of the following diseases should not be overlooked by treatment providers, although their prevalence will vary by risk behavior and, for some infections, by geographic area:
Endocarditis - an infection of the heart valves by certain bacterial and fungal organisms. Immediate medical evaluation, including laboratory tests as indicated, and treatment of patients who exhibit persistent, unexplained fever are crucial to prevent further damage to the heart and other organs, or death. Persons with pre-existing valvular heart disease are at increased risk for developing endocarditis. Among drug users, endocarditis occurs primarily in persons who inject drugs. In most cases, the skin is the source of the infecting organism, but contamination of the injected drug and the drug paraphernalia may also be the source of the infection.

Bacteremia/septicemia - bacterial invasion of the bloodstream that may result from use or sharing of contaminated needles and other drug paraphernalia. Patients exhibiting persistent fever should be medically evaluated and tested as indicated. Hospitalization and treatment with intravenous antibiotics and other appropriate supportive care are required.

Fungal infections - such infections, including candidiasis and histoplasmosis, which can be relatively harmless in patients with normal immune systems, are persistent infections in HIV-infected patients. Cryptococcus and histoplasmosis may be life-threatening for AIDS patients, while Candida is rarely life-threatening. Medical evaluation and testing of patients with persistent fever, unusual skin problems, headache, or other systemic complaints are necessary.

Body lice/scabies - have long been a concern of drug treatment providers, because an undetected case of body lice or scabies could spread to the treatment population. Disinfection of the patient and the patient's clothing and bedding is indicated. The occurrence of one case should trigger an investigation to see if there are additional cases among other patients that require treatment.

Venereal warts - may occur among sexually active treatment program populations. Venereal warts are caused by DNA viruses and are most typically manifested as fleshy growths in the genital and rectal areas. Venereal warts are frequently more severe and less responsive to treatment in HIV-infected persons. Persons with venereal warts should be screened for syphilis because condyloma lata, which may be confused with viral warts, may occur in secondary syphilis. Venereal warts may be treated topically with cryotherapy or may require surgical excision.

Find Top Treatment Facilities Near You
Detoxification
Inpatient / Residential
Private / Executive
Therapeutic Counseling
Effective Results
Call Us Today!
Speak with a Certified Treatment Assesment Counselor who can go over all your treatment options and help you find the right treatment program that fits your needs.
drug-rehabs.org
1-877-893-8276
Discuss Treatment Options!
Our Counselors are available 24 hours a day, 7 days a week to discuss your treatment needs and help you find the right treatment solution.
Call Us Today!
drug-rehabs.org
1-877-893-8276