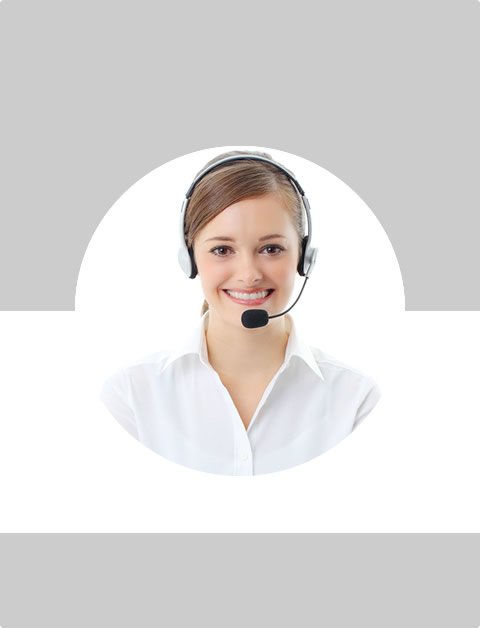 Don't Know What To Do?
Call Now to speak with a Certified Treatment Assesment Counselor who will guide you every step of the way.
This is a free service 100% Confidential
1-877-893-8276
Illegal Drug Use in Utero
National incidence rates have been estimated of infants exposed to legal and illegal drugs in utero. A pilot study of 36 primarily urban hospitals estimated that 11 percent of all infants are exposed to alcohol or other drugs in utero each year (Chasnoff, 1989c). These figures are among the highest estimates and are probably the ones most often cited by persons advocating that increased resources be directed to this problem. The American Academy of Pediatrics (1990) estimates that one of every 10 newborns in the United States has been exposed to an illicit drug. The U.S. General Accounting Office (GAO) (1990) reviewed data from the National Hospital Discharge Survey, and found a much lower number of drug-exposed infants - fewer than 14,000. However, the GAO acknowledges that these figures represent a substantial undercount because not all women or infants are screened or tested for exposure.
Examining the same database (hospital discharges), and adjusting for underreporting, other investigators estimated that about 38,000 drug-exposed babies were born in 1987. This study also found an estimated 361 percent increase in the number of drug-exposed newborns between 1979 and 1987, with most of the increase occurring after 1983. The authors cited data suggesting that the increase in incidence slowed significantly after 1988 (Dicker and Leighton, 1991).
Drug Exposed Infants- Local Statistics
Local studies suggest that a large number of newborns were exposed to drugs, with the number rising sharply during the 1980s:
New York City - From 1983 through 1987, the number of babies exposed to drugs in utero rose from 7.9 to 20.3 per 1,000 births. In 1989, more than 5,000 babies were born drug exposed. One Brooklyn hospital reported that 14 percent of newborns tested positive for cocaine.

Dallas, Denver, Oakland, Philadelphia, and Houston - All these cities reported threefold to fourfold increases in the number of drug-exposed infants born between 1985 and 1988 (Kandall, 1991b).

Boston - In 1984, a city hospital reported that 17 percent of mothers reported the use of an illicit drug at least once during pregnancy and 8 percent reported the use of cocaine. A later study (1989) in the same hospital showed that 31 percent of pregnant women had used marijuana and 18 percent had used cocaine (Khalsa and Gfroerer, 1991). (Although not yet fully documented, there is a new trend of increased heroin use throughout the country - a phenomenon not unusual given the increased use of cocaine. Historically, whenever a cocaine epidemic subsides, it is followed by an increase in heroin usage.)
More reliable national data may be forthcoming in the near future. The National Pregnancy and Health Survey, sponsored by the National Institute on Drug Abuse, will provide data on the prevalence of licit and illicit drug use by pregnant women, as well as limited data on infant birth weight and length of hospital stay. These data are eagerly awaited by researchers and practitioners in the field and will certainly be useful. However, additional epidemiologic and etiologic studies will be needed to determine the extent of the problem of infant exposure to licit and illicit drugs (Khalsa and Gfroerer, 1991).
Difficulties Obtaining National Data
Difficulties in obtaining national data are due in part to problems in diagnosing in utero drug exposure, especially to cocaine. As summarized by Bandstra and Burkett (1991), these problems include: 1) the unreliability of mothers' self-reports, 2) the limitations of urine toxicology techniques, and 3) the nature of observable clinical conditions (for example, prematurely, intrauterine growth retardation) associated with drug exposure, many of which require lengthy differential diagnoses and have multiple complex etiologies besides drug exposure. These problems are compounded when women do not self-report due to fear of prosecution.
Another reason for sketchy and inconsistent national data is the lack of uniformity in hospital policies and procedures for maternal and infant drug screening and testing. In the GAO study cited previously, medical records were examined at a small sample of hospitals. Some hospitals had no protocol for drug testing, whereas others tested only if the mother reported drug use or the infant showed signs of drug exposure. In hospitals serving primarily non-Medicaid patients, drug screening was notably less practiced, with over half of the hospitals having no protocol for identifying drug use during pregnancy. Lack of uniform hospital policies and procedures results in prejudicial and inaccurate detection practices, which may lead to stigmatization of minority children and differential approaches by social service agencies.
Dicker and Leighton (1991) point out a third possible reason for widely differing epidemiologic estimates by drawing a distinction between "drug-exposed" and "drug-affected" infants. Drug-exposed infants have been exposed to a drug or drugs (even if only once) during the mother's pregnancy. In contrast, drug-affected infants are found at birth to have symptoms diagnosed by hospital staff that are due to drug use by the mother. Thus, being drug affected is a subset of being drug exposed in epidemiologic studies, but it is not always clear which variable is being studied. Please note that in this report, the term "drug-exposed" is used for infants and children with a history of maternal drug abuse during pregnancy and for infants who have exhibited observable effects of maternal drug abuse and who have had a positive toxicology screen at birth. The term "drug" in this report refers to legal and illegal drugs.
National Library of Medicine
Find Top Treatment Facilities Near You
Detoxification
Inpatient / Residential
Private / Executive
Therapeutic Counseling
Effective Results
Call Us Today!
Speak with a Certified Treatment Assesment Counselor who can go over all your treatment options and help you find the right treatment program that fits your needs.
drug-rehabs.org
1-877-893-8276
Discuss Treatment Options!
Our Counselors are available 24 hours a day, 7 days a week to discuss your treatment needs and help you find the right treatment solution.
Call Us Today!
drug-rehabs.org
1-877-893-8276