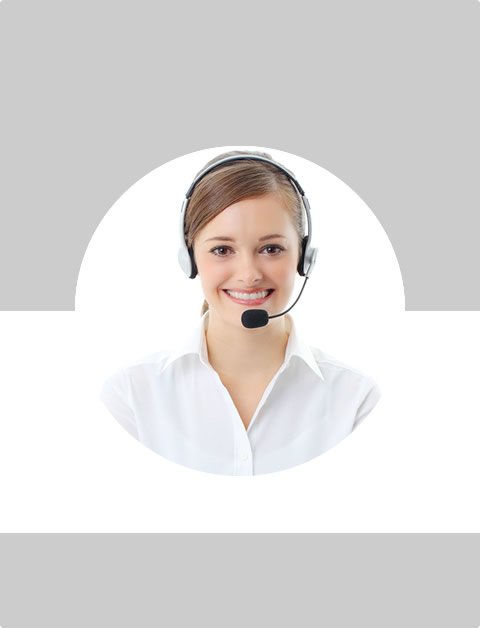 Don't Know What To Do?
Call Now to speak with a Certified Treatment Assesment Counselor who will guide you every step of the way.
This is a free service 100% Confidential
1-877-893-8276
HIV and Alcohol Abuse
Patients with HIV infection and a history of alcohol abuse may be at higher risk for cognitive problems than HIV-positive patients with no alcohol abuse history, an Ohio State University Medical Center study suggests.
As a result, the researchers advise health-care providers to counsel HIV-positive patients and those at highest risk for HIV infection about the possible neuropsychological effects of alcohol dependence.
People in the study who had previous alcohol abuse but were HIV-negative showed no significant loss of cognitive function. That suggests that a history of alcohol abuse either adds to the problems HIV infection can cause or has an interactive association with the infection's effects on the brain, said Dr. Robert Bornstein, senior author of the study published in the February issue of The American Journal of Psychiatry.
Bornstein is a professor of psychiatry, psychology and neurology in Ohio State's College of Medicine and Public Health.
"This study suggests that previous alcohol abuse may create a point of vulnerability that is exacerbated by the effects of the virus on the brain. In contrast, in the absence of HIV infection, a past history of chronic alcohol abuse, combined with current abstinence from alcohol, appears to cause no significant cognitive impairment," Bornstein said. "There appears to be just enough alteration to cognitive function to make the brain more susceptible to the damaging impact of a second, independent process."
The known risk of cognitive decline in HIV infection has prompted attempts to identify risk factors for this decline, Bornstein said. Numerous studies have shown that deficits in memory and learning, slower reaction time and decreased speed in decision-making are commonly reported in HIV-positive patients. The most severe cognitive changes, sometimes to the point of dementia, are almost always reported in the latest stages of the illness, but some research has demonstrated that asymptomatic HIV-positive patients will experience subtle cognitive impairments that influence their daily activities.
Given that risk and these new findings, Bornstein said health care providers caring for HIV-positive patients should consider counseling patients to avoid overuse of alcohol and should be aware that patients with a history of alcohol dependence are likely to be at greater risk for cognitive impairment.
"These data are also important for other individuals because of the potential lingering effects of alcohol abuse," he said. "Alcohol abuse appears to have some residual 'silent' effects that, even if the abuse is stopped, could surface when there is another illness or condition that affects the brain. Further studies would be required to determine if this combined effect is specific to HIV."
In the study, 33 participants, 12 who were HIV-negative and 21 who were HIV-positive, met criteria for previous alcohol abuse. They were compared to 47 participants – 18 HIV-negative and 29 HIV-positive – who reported no previous alcohol abuse or dependence.
The participants were analyzed through a battery of tests, including an extensive neuropsychological examination, a diagnostic interview and a number of psychiatric rating scales. HIV-positive participants with a history of alcohol abuse showed statistically significant impairments in verbal IQ (7.7 percent lower), verbal reasoning (a 5.2 percent deficit) and reaction time (approximately 10 percent slower with each hand) when compared to HIV-positive patients with no previous dependence on alcohol.
Bornstein noted that all of the research participants with a history of alcohol abuse had reduced their alcohol intake, regardless of their HIV status. Those participants reported that they had significantly reduced their current use of alcohol compared to patients who had no alcohol dependence history.
"The findings related to abuse history cannot be attributed to current use of alcohol," he said. "But the findings also show that even if patients with HIV infection and a history of alcohol abuse make a significant lifestyle change by abstaining from alcohol, they are not protected from the apparent adverse effects of alcohol abuse when combined with HIV infection.
"Our data suggest that the time at which alcohol consumption is stopped in HIV-positive patients could serve as an important predictor of their brain function in later stages of the illness," Bornstein said.
Bornstein co-authored the study with Dr. Radu Saveanu, chair of psychiatry and executive director of OSU Harding Hospital, and Dr. Jill Green, a former medical student. The research was supported by the National Institute on Alcohol Abuse and Alcoholism, the National Institute of Mental Health and the National Institute on Drug Abuse.
Find Top Treatment Facilities Near You
Detoxification
Inpatient / Residential
Private / Executive
Therapeutic Counseling
Effective Results
Call Us Today!
Speak with a Certified Treatment Assesment Counselor who can go over all your treatment options and help you find the right treatment program that fits your needs.
drug-rehabs.org
1-877-893-8276
Discuss Treatment Options!
Our Counselors are available 24 hours a day, 7 days a week to discuss your treatment needs and help you find the right treatment solution.
Call Us Today!
drug-rehabs.org
1-877-893-8276