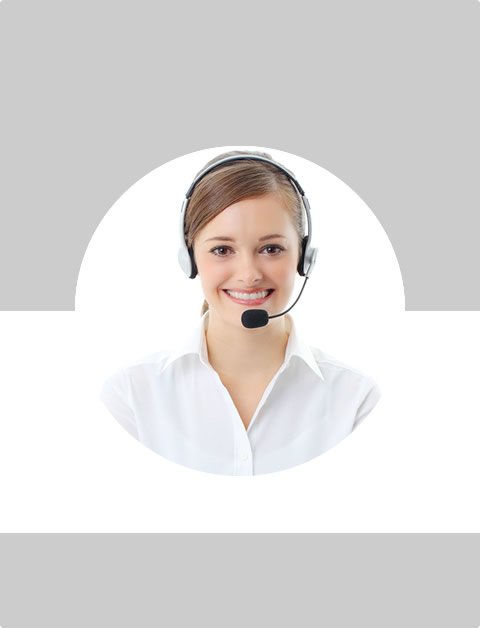 Don't Know What To Do?
Call Now to speak with a Certified Treatment Assesment Counselor who will guide you every step of the way.
This is a free service 100% Confidential
1-877-893-8276
A Detailed History Of Cocaine
Cocaine can be described as a powerful narcotic (crystalline tropane alkaloid). This dangerous substance is extracted from the coca plant that usually grows in Colombia. Cocaine is regarded as a potent stimulant. Furthermore, it acts as an appetite suppressant, while in some cases it can be used as a topical anesthetic.
From a biological point of view, the narcotic acts as a serotonin-norepinephrine-dopamine reuptake inhibitor, which is often known as a triple reuptake inhibitor. When an individual consumes cocaine on a regular basis, the mesolimbic reward pathway is severely affected, thus resulting in the development of addiction symptoms.
As opposed to most molecules, cocaine has so called pockets with highly increased hydrophilic and lipophilic effectiveness. As a natural consequence the rule of hydrophilic-lipophilic balance is violates. This leads to it to cross the blood-brain barrier far better than other psychoactive chemical substances.
It is actually illegal to own, manufacture, or even sell this narcotic for recreational purposes in just about every single country. Nevertheless, cocaine is consumed extensively all through the world and most consumers are not informed about the dangers they are exposing themselves to.
In the Beginning
Cocaine was initially synthesized in 1855. It wasn't until the 1880s, that its effects had been recognized by physicians and chemists.
Cocaine laced drinks, tonics and even wines were widely used by individuals belonging to all social classes. This really is a truth that is certainly one of the most hidden aspects in North American history. The simple truth is the fact that at this time there was a significant drug culture affecting a large part of the American society.
Early 1900s
Due to the fact that there had been no legal restrictions or limitations placed on purchasing these substances during the early 1900's, drugs, such as narcotics and opiates, were regarded as an almost normal life-style for a substantial number of individuals.
Several of these people had been individuals with high social positions. The pro-cocaine messages emerging from Hollywood during the silent film era were given international consideration. These messages influenced countless men and women and narcotics became more popular.
Cocaine Gains Popularity
Generally speaking, popular individuals are role models that may and actually do influence the masses. Star power has established itself as by far the most potent type of marketing and advertising. Consider this: The world's most renowned psychologists, scientists, celebrities and politicians of the time - all on the pro-cocaine bandwagon.
All of them virtually promoting the drug's positive effects. Some made it happen by means of private testimonials that ran in printed pages throughout the country. Others promoted cocaine's acceptability via the examples they set by their effectively publicized life styles.
Cocaine Promoted in Cure All Tonics
Cocaine was used as a primary ingredient within a wide variety of "cure all" tonics and other similar drinks. In the medicinal beverages that drug corporations had been making at that particular point, cocaine would be blended with opiates and administered freely to both new and experienced consumers. It was not until many years later that the extreme dangers of these drugs and drug-mixes became known to the medical world.
Cocaine addicts hallucinate and develop completely delusional behaviors. Decreasing the consume of the drug leads to a serious state of depression for the individual in withdrawal. This particular person can then grow to be so desperate for more of the same drug that he or she was taking.
Cocaine Addiction Becomes a Concern
These people are ready to do just about anything to obtain much more of it. In the event that the drug is just not readily accessible, the depression that particular person experiences can grow to be so great, that the user will at times develop suicidal thoughts and even go through with them. It is actually as a result of this heinous impact on the user that the word "fiend" became related to cocaine addiction.
Over the course of the subsequent several years, the American majority became increasingly more conscious of the dangers of cocaine. Because the severity of this issue became more and more obvious, people grew concerned and public outcries asked the authorities to ban the social use of cocaine.
Legal Restrictions Placed on Cocaine
As a natural following, this enormous public pressure forced Pemberton to eliminate cocaine from Coca Cola at the dawn of the 20th century. A few years later, the government of the United States of America placed a national prohibition on the narcotic.
Find Top Treatment Facilities Near You
Detoxification
Inpatient / Residential
Private / Executive
Therapeutic Counseling
Effective Results
Call Us Today!
Speak with a Certified Treatment Assesment Counselor who can go over all your treatment options and help you find the right treatment program that fits your needs.
drug-rehabs.org
1-877-893-8276
Discuss Treatment Options!
Our Counselors are available 24 hours a day, 7 days a week to discuss your treatment needs and help you find the right treatment solution.
Call Us Today!
drug-rehabs.org
1-877-893-8276