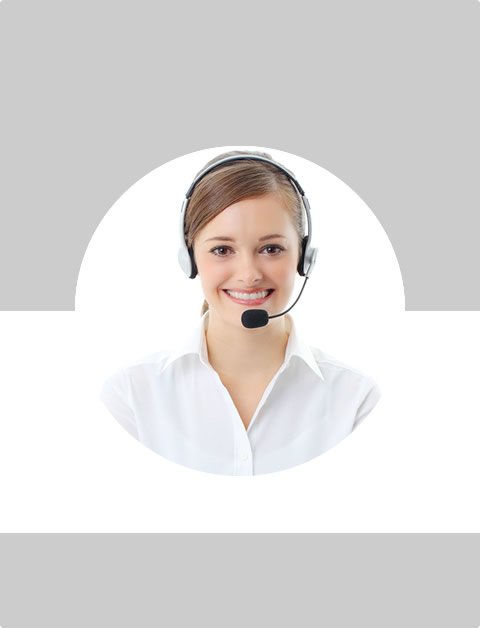 Don't Know What To Do?
Call Now to speak with a Certified Treatment Assesment Counselor who will guide you every step of the way.
This is a free service 100% Confidential
1-877-882-9275
Heroin Side Effects
Heroin is a very addictive drug that is processed from morphine which is extracted from some poppy plant seed pods. It is a harmful and dangerous illegal drug sold as a brown or white powder; it can be smoked or injected. It is usually used with other substances such as sugar, powdered milk, starch or quinine. Heroin usage poses a lot of risks to the consumers, especially in relation to transmission of diseases such as HIV due to the sharing of needles and syringes used to administer it. However, Heroin also has medicinal value when legally used to treat people suffering from severe pain as a result of injuries or heart attacks. In its legal form it would be referred to as diamorphine.
If regularly used Heroin leads to high dependency and tolerance. Addiction to heroin comes from targeting the brains ability to control the individual's pleasure and anxiety. Heroine side effects are many and varied, but can be divided into long term and short term depending on the frequency of usage, quantities consumed, additives and tolerance. The side effects also vary in case of a single dose and continued usage. It is possible for a first time user to become addicted after the first dose.
Withdrawal Symptoms
One of the most common and serious heroin side effects is the withdrawal syndrome popularly referred to as "cold turkey" which occurs 6 to 24 hours after using heroin. This is what leads a person to consuming more and falling deeper into addiction. Other withdrawal symptoms may include sweating, depression, anxiety, insomnia, muscle aches, general malaise, and feeling of restlessness, genital sensitivity in females or painful erections in men, nausea and vomiting among others psychological and mental complications. Withdrawal symptoms will reach their peak after two or three days from the last administered dose. Immediate or sudden withdrawal for a heavy user may be dangerous and even after stopping the craving may still persist for many years.
Short Term Heroin Side Effects
The short term Heroin effects occur after a few seconds of the pleasurable immediate feeling to a few hours after ingestion include but are not limited to the following:
Heaviness of limbs resulting from muscle weakness.
Impaired vision resulting from narrowed pupils and drooping eyelids.
Nausea and vomiting especially for first time users who ingest a high dosage.
Reduced heart rate and breathing, slurred speech, drowsiness and general slowness.
Dryness of mouth, itchy warm skin.
Constipation.
Mood swings, Irritability.
Hallucinations and convulsions.
Long Term Heroin Side Effects
The long term effects will mainly manifest themselves after long periods of continued usage and may even continue long after you have kicked the habit. Some of these include the following:
Pulmonary complications.
Respiratory problems and tightness of chest leading to difficulty in breathing.
Poisoning caused by the substances added to heroine.
Formation of blood clots which can cause permanent damage to the brain, kidneys and other organs.
Exposure to Hepatitis B or C and HIV where contaminated needles are shared.
Collapse of veins
Loss of libido
Malnutrition
Liver disease
Epilepsy
Cancer
Seizure
Other Heroin Side Effects
Other heroin side effects will include high level tolerance that requires one to consume a higher dosage, increase the frequency and general greater craving. Heroin also causes pregnancy complications and can increase the chances of a miscarriage or a still birth. In the case a child is born, their development will be impaired. Chances of strained family, friends and professional relationships are also increased.
There are also behaviour related heroin side effects, such as lying, disorientation, poor performance at work or school, low attention spans, poor physical hygiene and attention to appearance, lack of motivation and interest in activities such as hobbies. It can even go further to stealing in order to get money to buy heroin.
In very severe cases, death can occur as a result of the many complications. Overdose can lead to blocking of airways, respiratory system failure, a weak pulse, spasm, comma and other serious complications. For beginners, they may be able to conceal signs and symptoms for a while before the same become visible with continued usage.
In summary, Heroin is a dangerous drug that should be avoided, the temporary and short lived high that one gets cannot be compared with the numerous health risks and long term effects it has on someone's life. Addicts and those recovering can enrol in detox programmes and also seek professional advice.
Find Top Treatment Facilities Near You
Detoxification
Inpatient / Residential
Private / Executive
Therapeutic Counseling
Effective Results
Call Us Today!
Speak with a Certified Treatment Assesment Counselor who can go over all your treatment options and help you find the right treatment program that fits your needs.
drug-rehabs.org
1-877-882-9275
Discuss Treatment Options!
Our Counselors are available 24 hours a day, 7 days a week to discuss your treatment needs and help you find the right treatment solution.
Call Us Today!
drug-rehabs.org
1-877-882-9275