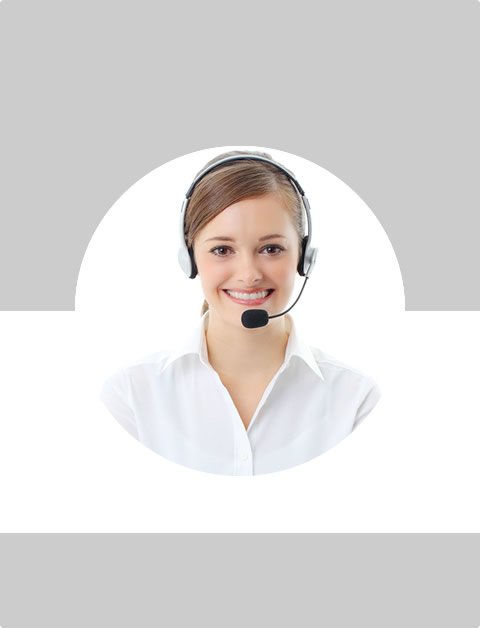 Don't Know What To Do?
Call Now to speak with a Certified Treatment Assesment Counselor who will guide you every step of the way.
This is a free service 100% Confidential
1-877-893-8276
Heroin Overdose: Symptoms, Dangers and Treatment
Heroin is a street drug that many use for recreational purposes. Like any other drug, heroin is addictive and has the potential for abuse. Overdosing is not uncommon among heroin users and many of them are fatal. Many of these overdosing happen not from consuming excessive quantities of heroin. But, a majority of these overdoses happen when abusers fail to determine the purity of heroin.
Heroin addiction is known to have many adverse effects. Heroin is made from morphine which in turn is extracted from the plant called poppy. Heroin overdose should be diagnosed early otherwise it might have fatal effects on the user.
Symptoms of Heroin Overdose
Heroin overdose symptoms do not vary greatly than that of the normal effects of the drug. So one needs to look very closely differentiate between the two. This difficulty poses a threat to every user that the symptoms may be overlooked as normal and there is a chance that medical help might not be on the way quickly.
Heroin is sold on the streets illegally. The purity of the heroin varies greatly and there is no way an individual can accurately determine the purity of the drug that he is using. This confusion often leads to the user to misjudge the quantity he needed resulting in overdosing.
Here are some symptoms which may be indicative of a heroin overdose.
Seizures
Low blood pressure
Bluish skin, fingernails and lips
Weak pulse
Tongue discoloration
Constipation
Drowsiness
Cold or clammy skin
Dry mouth
Stomach spasms
Shallow and slow breathing
Coma
Disorientation
Muscle spasms or rigid muscles
Why Heroin Overdose is Dangerous?
It is found that heroin in its purest form does not cause any great harm to its user. The only complication arising from long term use of pure heroin is dependence and sometimes constipation. When heroin is combined with other adulterants to alter its purity the effect of the drug is reduced considerably. But sometimes, the alteration steps are missed and the drug remains more potent than the user anticipates. This results in overdose which is fatal.
Heroin overdose is particularly dangerous not only due to its fatality, but its lack of specific symptoms. Heroin works on the body by affecting the central nervous system. The result of an overdose is slower breathing and decreased heart rate. It might get to a point where in the heart and lungs stops working altogether resulting in death. Often overdose victims may fall into a coma and slowly slip into death. The irony of the situation is that this could be easily interpreted as a normal high experienced with heroin. But sometimes an user might be able to recognize that he is overdosing. So, since the purity cannot be determined accurately and symptoms are not definite, an user may not have the time to call emergency services even when he is overdosing.
Apart from fatalities, heroin overdose has some other adverse effects too. There are long term physiological and psychological effects that can tag along as the result of overdosing. Heroin could affect the immune system thus infections could occur. Decreased blood flow to the brain may result in the brain being deprived of oxygen. Lack of sufficient oxygen may cause serious and irreversible brain damage.
Treatment for Heroin Overdose
The foremost thing in treating overdose is to get medical help as fast as possible. If a person suspects that he is overdosing on heroin, he should immediately call emergency services. The treatment normally involves a drug called Naloxone. Naloxone, when injected is very effective in counteracting the effects of heroin. In some areas the authorities have distributed an emergency kit containing Naloxone to heroin users. Although it can be injected into the patient in case of an emergency, it is always advised to take the patient to a hospital for better care.
Myths about Heroin Overdose
Heroin is one of those drugs about which there are a lot of myths floating around which does not have an ounce of truth in them. Here are certain things you can do if you find someone overdosing on heroin.
•Don't let the user to sleep it off or shower
•You should not inject the patient with anything else like, water or milk.
•In case of seizure do not put objects in the mouth.
•Call emergency services as soon as possible
•Do not try to treat him yourself by forcing him to vomit.
•Do not force them to eat or drink anything.
Find Top Treatment Facilities Near You
Detoxification
Inpatient / Residential
Private / Executive
Therapeutic Counseling
Effective Results
Call Us Today!
Speak with a Certified Treatment Assesment Counselor who can go over all your treatment options and help you find the right treatment program that fits your needs.
drug-rehabs.org
1-877-893-8276
Discuss Treatment Options!
Our Counselors are available 24 hours a day, 7 days a week to discuss your treatment needs and help you find the right treatment solution.
Call Us Today!
drug-rehabs.org
1-877-893-8276