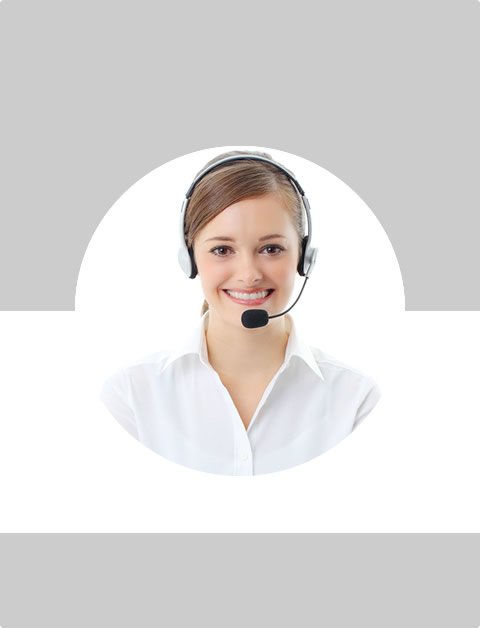 Don't Know What To Do?
Call Now to speak with a Certified Treatment Assesment Counselor who will guide you every step of the way.
This is a free service 100% Confidential
1-877-893-8276
Everything You Need to Know about Heroin Overdose
Heroin is a pain-reliever or opiate with addictive properties. When taken, the drug can cause a person to feel euphoric or elated. Moreover, the drug can help users feel relaxed and calm, so they no longer feel any pain or discomfort.
The substance is synthesized from morphine, or a type of drug derived from the opium poppy. Synthetic heroin includes pethidin, methadone and oxycontin. The powdered form of heroin is characterized by a white color, although it may turn light or dark brown when combined with substances such as starch. Some users decide to inject the drug into their vein after they have dissolved it in water. They may also smoke the drug by using a pipe, while others inhale its vapor.
Effects of Heroin
When the body absorbs the substance, this may lead to a slowdown in the body functions and reduction in physical or psychological pain. Then, the brain converts the substance into morphine, which can eliminate discomfort or painful sensations. The drug is also capable of stimulating the opiate receptors in the brain, which can suppress the functions of respiratory and digestive systems.
Drug users have different routes of taking the drug, and the means of administration have an impact on the drug's effects to the person. Those who inject the liquid form of heroin may experience the drug's effects after 7 to 8 seconds of taking the drug. Snorting heroin is usually longer to take effect, which is usually about 10 to 15. Lastly, individuals who ingest the drug experience heroin's potency after about 30 minutes.
Common Symptoms of Heroin Overdose
After a few hours of taking heroin, a person may experience short term effects for a brief period. These effects include dry throat and mouth, reduced pain, relaxed feeling, heaviness of limbs, nausea, vomiting, and euphoria. Others may suffer from muscle weakness, itchy or flushing skin, droopy eyelids, constipation, slow breathing, slurred speech, abdominal pains and drowsiness.
Aside from these symptoms, there are dangers in taking a dose of heroin. These effects may be severe and life-threatening such as formation of blood clots, poisoning, kidney and brain damages, increased risk of hepatitis and HIV, and endocarditis.
Overdose to heroin may occur when individuals take more than 100 mg of heroin per day. They may suffer from adverse reactions that are quite lethal such as muscle spasms, respiratory failure, weak pulse, coma, breathing difficulties and sudden death. The effects may worsen when the drug is combined with other types of depressants or alcohol.
With chronic use of the drug, a person may end up suffering from an overdose. Furthermore, they may experience negative consequences to their health such as skin infection or bruises on the injected areas, severe and chronic constipation, and collapsed vein that may cause limb gangrene. Others are prone to various types of respiratory ailments that include pneumonia, abnormal breathing patterns, emphysema, and chronic bronchitis. Serious disorders can also result to heroin overdose such as AIDS, Hepatitis B or C, HIV, paranoia, anxiety, panic, hallucinations and other psychological issues.
Heroin has highly addictive components, and the substance can lead to various physical and psychological effects among drug users. With regular and chronic use of the substance, these people may be dependent and tolerant to heroin's effects. When this occurs, users may be addicted to the substance, which may cause them to crave for higher doses of heroin in order to achieve the same effects as when they have first taken the drug.
Withdrawal Effects
Several hours after a person has taken the drug, he or she may experience withdrawal symptoms. These include effects in their emotions and body functions. There are also instances when the symptoms appear within 48 to 72 hours after the drug's effects have diminished. Furthermore, these negative consequences may last for weeks or months.
Typical symptoms linked with withdrawal from the drug include restlessness, goose bumps, sneezing, painful or erectile dysfunction in men, malaise, and insomnia. Other users tend to suffer from cold perspiration, runny nose, tearing, muscle spasms, chronic depression, and fever. However, there more serious problems associated with withdrawal from heroin such as suicide, which is common among individuals who are no longer able to handle the pain and discomfort after they have stopped taking the drug.
Find Top Treatment Facilities Near You
Detoxification
Inpatient / Residential
Private / Executive
Therapeutic Counseling
Effective Results
Call Us Today!
Speak with a Certified Treatment Assesment Counselor who can go over all your treatment options and help you find the right treatment program that fits your needs.
drug-rehabs.org
1-877-893-8276
Discuss Treatment Options!
Our Counselors are available 24 hours a day, 7 days a week to discuss your treatment needs and help you find the right treatment solution.
Call Us Today!
drug-rehabs.org
1-877-893-8276