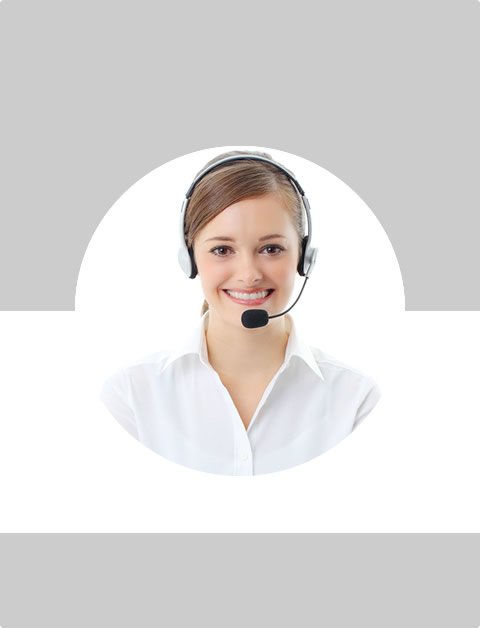 Don't Know What To Do?
Call Now to speak with a Certified Treatment Assesment Counselor who will guide you every step of the way.
This is a free service 100% Confidential
1-877-893-8276
Heroin Cheese
What is "Cheese?" Cheese heroin is Mexican black-tar heroin that has been diluted with crushed tablets of over-the-counter sleep medication such as Tylenol PM. Who is abusing this new form of heroin? Imagine a 9-year-old heroin junkie. In Dallas, health officials are seeing children that young being brought to hospitals with signs of heroin withdrawal. The city is in its third year of what drug abuse experts call a "mini-epidemic" among young Hispanics snorting a mild but addictive heroin called "cheese."
Sniffing heroin is not particularly new, but addiction experts say this outbreak in Dallas is unprecedented. There is a shift in the common heroin abuser. In the past people who inhaled heroin were older and Caucasian. In Dallas, however, users are mostly Latino and they're very young.
"Reports that we were seeing were pretty striking. Kids as young as 9 or 10 years of age coming to the hospital emergency rooms or detox facilities in acute heroin withdrawal," says Dr. Carlos Tirado, a psychiatry professor at UT Southwestern Medical Center and medical director of a drug treatment center in Dallas.
"We didn't know what to do with a 9-year-old in opiate withdrawal, or what the treatment ramifications of that are," Tirado says. "Do you send a 9-year-old to an AA meeting?"
A more typical user is 17-year-old Lizbeth. She is the daughter of immigrants from Juarez, Mexico, who moved to Dallas to get away from the border's violent drug culture. Lizbeth attends a public school in North Dallas with a large Hispanic population, and she says that sniffing cheese is commonplace there.
Dressed in a gray hoodie and hoop earrings, she sits on a couch at Phoenix House, a residential treatment center in Dallas.
"I thought that since it was used as sniffing I would, like, try to deny it. This is just cheese, it's not as bad as shooting it up," Lizbeth says.
She says she entered treatment, now for the second time, because she hates the withdrawal symptoms.
"I was tired of feeling my bones hurting. I was tired of headaches, cold sweats and all that," she says. "So I told my mom to bring me because I'm already gonna be 18 and I don't want to look at myself like being a junkie like some people I see in the streets. I don't want to be like them, I want to have a better life."
The First Discovery of Cheese
This form of heroin was completely unknown in the United States until the first case was discovered at Thomas Jefferson High School in August 2005. Since then, Detective Jeremy Liebbe of the Dallas Independent School District Police Department says he has arrested and interviewed more than 300 users.
The Cost of Cheese
The cost of this form of heroin is very cheap. Liebbe learned that cheese costs only a dollar or two a line, well within a middle-schooler's lunch budget. And because cheese heroin is low-grade, only 1 percent to 3 percent pure heroin, it wears off quickly and withdrawal sets in. Those who are frequent users require hits of the drug often.
The Effects of Cheese
The detective says users describe it like this:
"I'll wake up in the morning and I'm already hurting so I use some cheese. If I don't use by second period, withdrawal will kick in by third period. Then lunch, then sixth period, then immediately after school, then after dinner, then before bed."
Liebbe says those who are really bad off "re waking up in the middle of the night with withdrawal sickness.
Heroin Cheese Trends
Although some research shows that young Hispanics in a handful of other Texas cities are increasingly inhaling heroin, experts say it's too early to call it a trend. But Robert Lubran, director of the Division of Pharmacologic Therapies at the federal Substance Abuse and Mental Health Services Administration, says the situation in Dallas is being closely watched.
"The concern is that the people who market these drugs are very savvy, and if there's profit to be made by moving to another community, we know they'll do that," Lubran says.
There have been eight overdose deaths conceited to cheese heroin in the last two and a half years. However, there hasn't been a death since last July, and the county has formed a cheese heroin task force. Arrests of heroin dealers in schools and neighborhoods also are up, and there is an aggressive education program in the schools.
While cheese isn't as prevalent in local schools, parents say it's still rampant in Hispanic immigrant neighborhoods. Directors of local drug treatment centers report steady admissions of young addicts.
Find Top Treatment Facilities Near You
Detoxification
Inpatient / Residential
Private / Executive
Therapeutic Counseling
Effective Results
Call Us Today!
Speak with a Certified Treatment Assesment Counselor who can go over all your treatment options and help you find the right treatment program that fits your needs.
drug-rehabs.org
1-877-893-8276
Discuss Treatment Options!
Our Counselors are available 24 hours a day, 7 days a week to discuss your treatment needs and help you find the right treatment solution.
Call Us Today!
drug-rehabs.org
1-877-893-8276