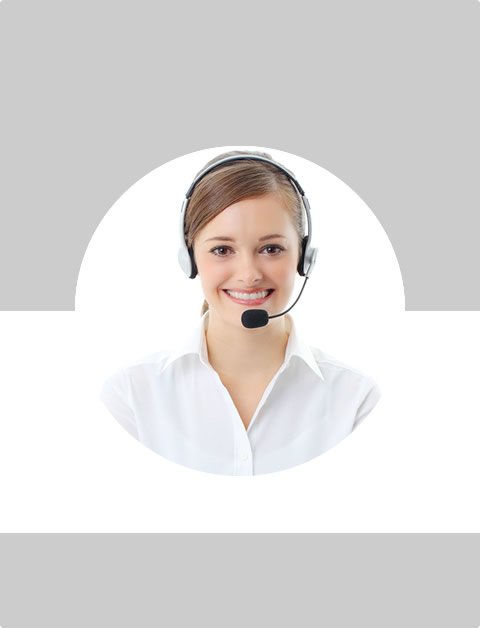 Don't Know What To Do?
Call Now to speak with a Certified Treatment Assesment Counselor who will guide you every step of the way.
This is a free service 100% Confidential
1-877-893-8276
Help for People with Addiction
When people realize their substance use has to change, many ask the same first question: How can I start to make that change? Some are able to make changes on their own, but many benefit from seeking help.
There is no "one-size-fits-all" approach to addiction treatment. People's needs vary. They depend on the severity and type of addiction problem, on the support available from family, friends and others, and on the person's motivation to change. Just as people's needs vary, so too does the help available.
Meeting with a trained counselor for an addiction assessment is a good way to start looking for help. The assessment helps to identify problems and strengths, and to determine what approach and level of support best suits each person.
If you decide to seek treatment, find a program that fits your needs and your way of thinking. The information in this chapter can give you some ideas about what to look for, and what questions you can ask when contacting treatment providers.
It can be hard to take the first step in finding a self-help resource, picking up the phone or going to a treatment service. But remember, you are not alone. Just making that first move is an important step toward change.
Self Help Changes
Self-change
Some people with substance use problems are able to make changes on their own using self-help materials. In general, self-help books and websites help people to:
explore the many causes and effects of substance use
learn ways to stop or reduce their use
plan and set goals for the future.
Self Help Groups
Self-help groups—also called mutual aid groups—support people working to change their substance use. One of the advantages of participating in a self-help group is the continuous support. This is important because, for many people, changing substance use is long-term work. Many people participate in a self-help group at the same time as formal treatment.
The oldest and largest self-help organization is Alcoholics Anonymous (AA), which was founded in the 1930s. AA views addiction as a disease that requires lifelong abstinence from all substances. Today, there are many self-help groups for people with substance use problems, with a variety of philosophies and approaches. Some are modelled on the 12-step approach of AA. Others accommodate people who just want to cut down on their substance use. Examples include Cocaine Anonymous (CA), Double Recovery Initiative (for both addiction and mental health issues), Moderation Management (MM), Narcotics Anonymous (NA), Nicotine Anonymous, Secular Organization for Sobriety (SOS), Self Management and Recovery Training (SMART Recovery) and Women for Sobriety (WFS). Many of these groups are available in an online support group format (see Resources for websites).
In addition, consumer/survivor initiatives, drug users' groups and other examples of grassroots activism, advocacy and support are available in many communities.
Harm Reduction
To reach out to people who may not be ready, willing or able to give up all substances, some treatment programs have adopted a harm reduction approach. This approach recognizes that some people:
are not ready to change their substance use
may not have a goal of abstinence
may be willing to stop using one substance, but not another
may be open to learning how to decrease the harms of their substance use
may be more likely to seek treatment if it does not require abstinence.
For many people with substance use problems, abstinence might be the most desirable goal, especially in the eyes of their families and some treatment providers. In contrast, the harm reduction approach offers other ways to reduce the harm of substance use, both to the person who is using and to his or her community.
Some examples of harm reduction strategies include:
helping people learn safer ways to use substances
helping people learn how to recognize the signs of an overdose
providing clean needles and other injection equipment ("works") for injection drug use (to reduce transmission of infections such as HIV/AIDS and hepatitis C through needle sharing)
helping to ensure that people's basic needs, such as food, shelter and medical care, are met
substituting a safer drug for the one a person is using (e.g., substituting methadone for heroin).
Medications to Treat Addiction
For people looking for help to quit smoking, using the nicotine patch, gum or an inhaler, or taking the medication buproprion (Zyban) up to doubles the chances of quitting and not starting again (Selby & Els, 2004).
For people who are dependent on heroin or other opioids (e.g., codeine, Percodan, OxyContin), effective treatments are methadone or buprenorphine. These medications are substituted for the opioid drug of concern. They prevent withdrawal and reduce cravings, without causing a person to get high. People who are stable on these medications can work, go to school and drive a car. Treatment usually lasts at least a year but may continue for longer, sometimes for many years.
Medications to treat other types of addiction are limited. One is naltrexone (Revia), which can reduce cravings to drink in people who are alcohol dependent (naltrexone can also be used to block the effects of opioids). Another is disulfiram (Antabuse), which causes people to feel sick and nauseous if they drink alcohol.
So far, there are no medications to treat addiction to cocaine or methamphetamine. For more information on medication options, talk to your doctor.
Types of Treatment
Addiction treatment services range from short-term to longer-term and from low to high intensity. They may be community-based or residential. While all types of treatment services can be effective, a person's specific circumstances influence which approach makes the most sense. People using community treatment services live at home and come to an agency for services. In general, community services are more willing to work with people who continue to use substances while they are in treatment. In contrast, people in residential programs live at a treatment facility for a set period. These programs typically require abstinence from all non-prescribed substances during people's stay. Treatment approaches and philosophies about addiction do vary within different services and agencies, so ask what approach a service follows. The types of services in your community may include:
Withdrawal management ("detox"): Complete or partial withdrawal from substances may be a condition of entry into a treatment program. Depending on individual needs and on what is available in the community, people may receive non-medical or medical withdrawal management support, either from their home or in a residential setting.

Individual or group counseling: Brief (eight sessions or fewer) or longer-term counseling is offered in community settings. Sessions run up to two hours, at least one day or evening per week.

Day or residential treatment: Participants attend a variety of individual and group counseling sessions, lasting all day for up to three weeks. In day treatment, participants return home at night and for weekends. In residential treatment they stay at the facility for the entire treatment period, but they may get passes to return home for weekends or weeknights.

Long-term residential treatment: Programs last six weeks to six months.

Recovery homes and therapeutic communities: Participants live in a supportive housing complex or single home with staff and other people recovering from addiction. Residents are generally expected to abstain from all non-prescribed substances. They may also be expected to work or attend school outside the house.

Aftercare: Aftercare helps people who have completed a treatment program to return to the community and avoid relapse to substance use.
What Addiction Treatment Looks Like
Treatment programs vary and may incorporate culturally-specific, traditional or spiritual components. The following section outlines some elements of treatment that will help you to know what to expect or look for.
Counseling
Counseling comes in a variety of forms, including individual, group, couple and family therapy. Counseling generally aims to:
increase people's awareness of how substance use affects their lives, of what puts them at risk of substance use and of practical changes they can make to reduce substance use

examine the thoughts and emotions people experience in the counseling session, and to help people learn how these inner experiences affect how they behave, how they interact with others and how others see them

promote physical, emotional and spiritual wellness; for example, by helping people learn to:

manage cravings and temptations to use substances

meet their needs through assertive communication

develop a healthy lifestyle

find ways to meet people and form relationships that aren't focused on substance use

reduce stress

Alcohol and other Drug Education
Learning about the effects of alcohol and other drugs can help to make you more aware of their affect on your life and on others around you. Some treatment programs also offer alcohol and other drug education to family members.
A holistic approach to treatment
Many programs offer a variety of other supports and services, including information and counseling about:
stress or anger management

grief and trauma

finding a job or going back to school

healthy eating

accessing safe, affordable housing

getting social assistance or disability benefits

managing money and budgeting

developing parenting skills.
Programs that can't offer help in all of these areas can often refer you to another service that can help. Also, treatment providers can act as advocates in linking you to needed services and programs.
Find Top Treatment Facilities Near You
Detoxification
Inpatient / Residential
Private / Executive
Therapeutic Counseling
Effective Results
Call Us Today!
Speak with a Certified Treatment Assesment Counselor who can go over all your treatment options and help you find the right treatment program that fits your needs.
drug-rehabs.org
1-877-893-8276
Discuss Treatment Options!
Our Counselors are available 24 hours a day, 7 days a week to discuss your treatment needs and help you find the right treatment solution.
Call Us Today!
drug-rehabs.org
1-877-893-8276