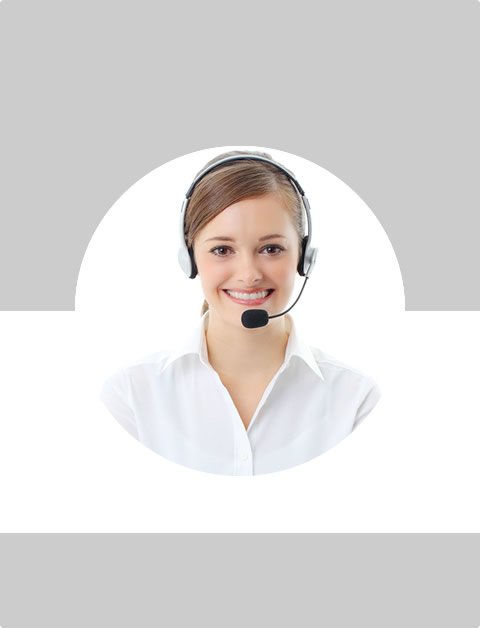 Don't Know What To Do?
Call Now to speak with a Certified Treatment Assesment Counselor who will guide you every step of the way.
This is a free service 100% Confidential
1-877-893-8276
Healthy Choices for Managing Stress
Even after you have recovered from substance abuse, you'll still need to face the issues that triggered your drug issues in the first place.
Have you started making use of drugs to reduce painful thoughts, calm you down after a quarrel, relax following a bad day, or just forget about your troubles. Once you become sober, the negativity which you used to reduce with drugs will certainly resurface. For therapy to be a success, also to remain sober in the long run, you'll have to solve these underlying issues at the same time.
Conditions including loneliness, stress, anger, frustration, shame, hopelessness and anxiety will stay in your life even if you're no more making use of drugs to cover them up. However, you will be in a very much healthier position to eventually tackle them and seek the assistance you need.
Drug abuse often is a result of misdirected attempts to deal with stress. Many individuals choose liquor or recreational drugs to unwind and relax following a stress filled day, or to conceal agonizing memories and feelings that can cause us to feel stressed and also out of balance. But there are actually healthy choices for managing stress.
Identify the causes of stress in your life
Stress management begins with figuring out the reasons for stress in your life. This isn't as simple as it sounds. Your real sources of stress are not usually apparent, and it's very easy to neglect your personal stress provoking thoughts, emotions, and behaviors. Unless you accept the liability for the role you play in making or maintaining it, your stress levels will stay out of your control.
Get rid of as much causes of stress that you can
For instance, try hiring videotapes instead of going to crowded cinema halls. Clean up the mess in your life by throwing away things that get in your path.
Stay away from predictably stressful scenarios
You might be surprised by the number of stressors in your life which you can eliminate.
If a particular game or sport causes you to tense , decline the invite to play. In the end, the purpose of these activities is usually to have good time. Once you know you won't, there's no purpose to play.
When you can't remove stress, remove yourself
Slip away occasionally for some personal time. These peaceful moments could give you a fresh standpoint on your own problems. Keep away from stressful people. Having other folks around will take in some of the stress you'd normally feel.
Avoid rivaling others
Avoid rivaling others no matter whether in achievements, physical appearance, or belongings, is a preventable cause of stress. You may know those who do everything they can to trigger envy in other people. Although it might seem simple to say you need to be content with whatever you have, it's the fact. that stress because of this sort of envy is self-inflicted.
Attempt doing just one thing at a time.
For instance, when you're riding the exercise bike, you don't need to pay attention to the radio or watch television set.
Adopt a healthy lifestyle.
• Exercise on a regular basis
Physical exercise plays a vital role in decreasing and preventing the consequences of stress. Help to make time for a minimum of Thirty minutes of exercise, 3 times per week. Absolutely nothing beats aerobic fitness exercise for liberating pent-up tension and stress.
• Eat balanced and healthy diet
• Well nourished body is much better prepared to handle stress, so keep an eye on whatever you eat. Begin your day with right breakfast, and maintain your energy up as well as your mind clear with well-balanced, healthy meals the whole day.
• Reduce coffee and sugar
The momentary highs caffeine and sugar provide frequently result in a crash in mood and also energy. By lowering the number of coffee, sodas, chocolates, and sweet snacks in your diet, you'll really feel more relaxed as well as you'll sleep much better.
• Avoid liquor, smoking cigarettes, and drugs
Self medicating with liquor or drugs might offer an easy escape out of stress, however the relief is just temporary. Don't avoid or cover up the problem at hand, Deal with difficulties head on along with a clear mind.
• Get adequate sleep
Adequate sleep powers your mind, and your body. Feeling fatigued increase your stress since it may lead you to think irrationally.
Find Top Treatment Facilities Near You
Detoxification
Inpatient / Residential
Private / Executive
Therapeutic Counseling
Effective Results
Call Us Today!
Speak with a Certified Treatment Assesment Counselor who can go over all your treatment options and help you find the right treatment program that fits your needs.
drug-rehabs.org
1-877-893-8276
Discuss Treatment Options!
Our Counselors are available 24 hours a day, 7 days a week to discuss your treatment needs and help you find the right treatment solution.
Call Us Today!
drug-rehabs.org
1-877-893-8276