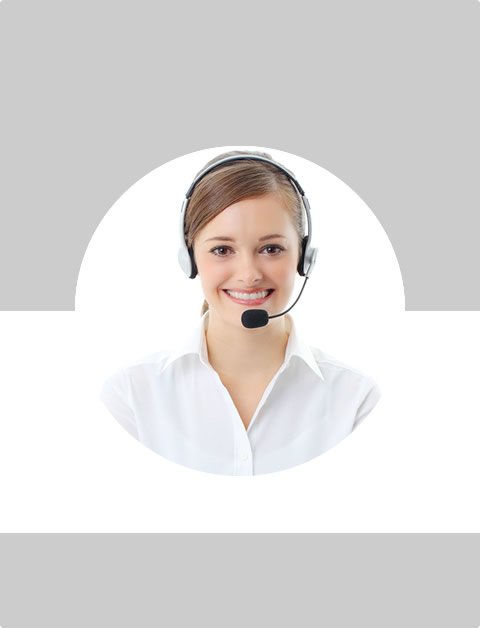 Don't Know What To Do?
Call Now to speak with a Certified Treatment Assesment Counselor who will guide you every step of the way.
This is a free service 100% Confidential
1-877-893-8276
Drug Use In Greece: A Coordinated Response
The extensively wide-reaching and coordinated network constructed to fully address the problems associated with drug use in Greece provide an effective model for governments around the globe. Their current national strategy focuses on the continued reduction in supply and demand of drugs. A priority is to provide more medically-managed substitution treatment programs to eliminate waiting lists. This reflects the success of Greece's ongoing approach as people step forward to either prevent, intervent or treat drug addiction.
Greece Drug Treatment
Analysis of drug use in Greece prompted the adoption of a 2011 national plan to expand treatment facilities and their accessibility to combat drug addiction. The Organization Against Drugs (OKANA) acts as a national coordinator of efforts to lower drug demand. The organization is among the largest providers of drug treatment programs in Greece. It's also the only one granted the legal right to form, operate and oversee programs based on drug substitution treatments.
Substitution treatment programs in Greece have experienced expansion since 2002. The pharmaceuticals used as substitutes are methadone and buprenorphine. There is documentation providing evidence that such treatment culminates in an improved success ratio. The crux of the program centers on the recognition that successful withdrawal from one substance can be followed by subsequent addiction to another drug unless medical management is provided.
There is an intricate network gathering data about demand for treatment from agencies as well as both outpatient and inpatient treatment centers. Statistics released in 2010 show that the majority of all clients entering addiction treatment programs in Greece are experiencing addictions to opiates. Similarly, the vast majority of first-time clients seeking treatment for drug addiction name opiates as their drugs of choice.
The reduction in the number of clients relapsing under substitution treatment plans can be credited to the medical approach which adequately addresses withdrawal symptoms, cravings and the blocking of future attempts to get high. As of 2010, there were 25 substitution treatment locations available in Greece. Another 24 units were added at the end of 2011 due to demand and the foresight to make these model treatment plans more accessible.
Most drug treatment programs in Greece are funded entirely by the government. The majority of these treatment programs support the models using substitution medications to treat opioid addictions, a web of therapeutic community services, systemic approaches and the application of psychodynamic theory. Awareness and recognition of addiction as something that requires response from society as a whole has lowered prior stigma attached to being an admitted drug addict.
In addition to the treatment options for drug use in Greece, OKANA established centers specifically for the prevention of addiction and the promotion of psychosocial health. The Ministry of Education maintains an active role in prevention along with health services. Prevention intervention is highly focused within both primary and secondary education.
Greece Drug Prevention
In the school setting, both in-school and after-school programs are implemented with the subliminal focus on prevention intervention. The programs are based upon the theory that proper personal development regarding social skills have an important function in preventing drug experimentation and, therefore, addiction. Prevention centers and agencies conduct seminars and training programs to assist teachers in implementing health programs intended to remedy and advance social skills.
The core target groups enlisted in the endeavor to curb drug addiction includes families. Parent's groups promote awareness, prevention, intervention and optimum health. Creation and student participation in social activities like drama, art and music groups are encouraged. Agencies specializing in drug prevention and intervention enlist the entire local community including public security employees, youth advocates, the military and health professionals.
Greece Harm Reduction
There are additional interventions which have been implemented to reduce self-harm. Self-harm includes risky behaviors that can result in infectious diseases or overdose. Through such programs, sanitary syringes are distributed at various outlets. Condoms are distributed along with printed information about safety and first aid. A home support service offers support at personal residences as well as in abandoned buildings. Drug users know that any call for help will be met with a personal response. Vaccinations against hepatitis viruses (both An and B) are provided free in Athens.
There have been other steps taken to reduce drug dependency and addiction. Those who are purchasing, cultivating or possessing drugs for their own use are treated from a rehabilitative perspective. There is no imprisonment beyond one year. There is no drug arrest record if there are no additional offenses within the following five years. Intervention programs are provided to help turn lives around. Meanwhile, those caught selling and/or distributing drugs can spend up to a lifetime in prison.
Find Top Treatment Facilities Near You
Detoxification
Inpatient / Residential
Private / Executive
Therapeutic Counseling
Effective Results
Call Us Today!
Speak with a Certified Treatment Assesment Counselor who can go over all your treatment options and help you find the right treatment program that fits your needs.
drug-rehabs.org
1-877-893-8276
Discuss Treatment Options!
Our Counselors are available 24 hours a day, 7 days a week to discuss your treatment needs and help you find the right treatment solution.
Call Us Today!
drug-rehabs.org
1-877-893-8276