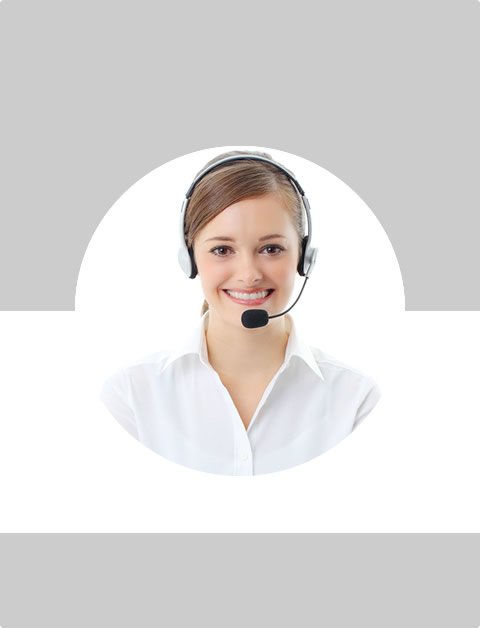 Don't Know What To Do?
Call Now to speak with a Certified Treatment Assesment Counselor who will guide you every step of the way.
This is a free service 100% Confidential
1-877-893-8276
Getting the Message About Drugs
Partnership for a Drug-Free America survey suggests youth targeted prevention messages may be responsible for declines in teen drug use
On Feb. 25, 2004, the Partnership for a Drug-Free America released data from its 16th annual Partnership Attitude Tracking Study (PATS), conducted by market research company, RoperASW, the largest ongoing measure of teen drug-related attitudes and use. The annual report, supported by the Robert Wood Johnson Foundation, tracks attitudes and behavior of two national samples—a teen sample of students in grades 7 through 12 and a parent sample.
Key Study Findings
Key findings from the study include a significant increase in teens' perception of risk involved in trying marijuana. That finding corresponds to a decrease in all measures of marijuana use from 1998 to 2003. Additionally, the study found a significant increase in the perception of risk in trying Ecstasy and a corresponding decrease in lifetime, trial, and past-year use of Ecstasy from 2002 to 2003. Other findings include a significant decrease in all measures of teen alcohol use from 1998 to 2003.
The study suggests several factors related to these changes in teen drug-related attitudes. For one, teens say they learn a great deal about the risks of drugs from parents or grandparents, TV commercials, school programs, friends and other sources. We talked with Barbara Delaney, executive vice president and director of research for the Partnership, about the report's findings and what they mean for teenagers, their parents, and the Partnership.
Questions and Answers About Drugs
Q: Why is the Partnership Attitude Tracking Study (PATS) so important, and what is it designed to show?
A: PATS is the largest survey conducted on adolescent attitudes toward illegal drugs. It is important because researchers have shown that a major predictor of whether kids use drugs is their perception of risk involved in using drugs, fear of social disapproval, and how they feel other people perceive drug use.
The primary purpose is for us to be able to develop advertising messages. When we go to a creative agency and we give them a strategy, we want to make sure that not only does the message reflect the science from the National Institute on Drug Abuse (NIDA) but that it also resonates with adolescents and their parents. Beyond that, we use PATS to monitor our own campaign. Obviously, in advertising you can't prove causality, but you can look at strong correlations.
Q: So this is not a survey to determine drug usage among adolescents.
A: Right. While we do collect information on adolescent drug usage, we look at Monitoring the Future [an annual study of the behaviors, attitudes, and values of 50,000 8th-, 10th- and 12th- grade students conducted at the Survey Research Center in the Institute for Social Research at the University of Michigan] as the main source of adolescent drug-use data. What PATS does is put another layer onto the issue of drug use in that we dimensionalize the perception of risk and social disapproval found in Monitoring the Future. If we were to go to a creative agency and just say, "You've got to raise the kids' perception of risk," they would have no idea what to do. But when you start talking to them about what risk means to adolescents, e.g., upsetting their parents, or not being able to achieve what they want in life, then you start to put some meat on the bone that the Monitoring the Future framework has set up. Then you can really make "the target" come alive for the creative agency.
Q: This survey relies on self-reported data. How reliable is that?
A: There is a problem with self-reported data, regardless of what survey you look at. We look at consistency among these studies. In the literature we find that in-home studies have much lower levels of drug-use prevalence and in-school studies have higher rates of drug-use prevalence. You could say that kids at home are inhibited from providing the true answer because their parents are there, while kids in school may feel they can boast. What you really do is accept the limitations; this is the best way we have at this point. Monitoring the Future has been around since 1975. We have been around since 1987, and we find very close correlations between our findings.
Q: So you're saying that as the Partnership's surveys have shown a higher perception of risk associated with drug use, Monitoring the Future's surveys have shown lower usage rates?
A: Right.
Q: This year's report finds a significant increase in the perception of risk involved with using marijuana. What does that mean and why do you think this shift in perception is occurring?
A: If you go back to the early 1990s, we saw a huge increase in marijuana use and a decrease in the perception of risk. A lot of it came as a fad, as part of teen culture. Marijuana became more than just a drug you use; it became something you put on your clothes, something you put on your hat, something within your music. And the risks of marijuana usage aren't as apparently serious as with heroin. So kids were looking around and saying, "Hey, nothing happened to him, nothing happened to her, so why don't I do it?" I think that around 1997, kids began to see the evidence of harm. Now these same kids have gone through with a cohort of their peers who had been smoking for four years or so and some kids were just messed up. So kids began saying, "Maybe this isn't the safe drug I thought it was." I also think that society, including the media, became more attuned to the kinds of messages we were sending out about marijuana and realizing that kids were getting a lot of pro-marijuana messages. We realized we needed to step up our efforts to talk about the real risks of marijuana.
Q: A campaign stemmed from that realization, right?
A: We joined with the Office of National Drug Control Policy to do a lot of research on marijuana. One thing kids asked us is, "If marijuana is so bad, why isn't anyone telling us about this? Why isn't anyone giving us the facts about what marijuana can and cannot do?" That was the basis of our campaign, which focused on the negative consequences of marijuana. It was based on a series of facts supported by the National Institute of Drug Abuse. The other part of the campaign was that these negative consequences didn't always happen. Sure, someone could smoke a joint and get behind the wheel of a car and nothing happens. But, something could happen. Since you don't know how drugs affect all people, you could be one of those people who has problems with the drug.
Q: Do you think there's a correlation between the change seen in this year's survey and those campaigns on the negative consequences of marijuana use?
A: I think there's strong, consistent evidence between the time campaigns began and the current decrease in marijuana use. I would never say that the advertising caused it. But I think it did play a role.
Q: You also saw an increase in the perception of risk associated with the drug Ecstasy. Why?
A: That is a different story. I would say there was more convincing evidence of the media campaign having an influence. Before our campaign, Ecstasy had the "love drug" name. There was some kind of "medicinal halo" in that psychiatrists might use it. Kids would talk about how it helped you open up and make you feel better. So our Ecstasy campaign was the first time kids heard that people have died from Ecstasy, that you risk dehydration and seizures, among other problems. Then some of those risks got played out in real life. So when kids started putting our message together with what they heard or saw in real life, it had an effect.
Q: The survey found that teens were more likely to perceive anti-drug messages as effective. Why do you think this is? How have the messages changed since 1998?
A: Mainly, we assumed nothing about how kids felt about marijuana. Instead, we went out and asked them. I think what they see in the advertising is credible. We aren't saying, "This [ill effect] happens all the time." We're giving them specific examples instead of saying, as some of our earlier marijuana work did, "Marijuana will mess up your life." So I think kids are better able to identify with the kids used in the advertising.
Q: You found one in five teenagers using prescription painkillers without a prescription. That's the first time you asked the question, but that number seems high. Should we be concerned about this?
A: We should be concerned about it. It is too high. Monitoring the Future says 10 percent of 12th graders have used prescription painkillers. At this point I don't think the Partnership knows enough about prescription drug abuse. We are doing a major study to learn more.
Q: You found an increase in the perception that "drugs help you forget your troubles." Why do you think this is?
A: We know there are two main reasons why kids use drugs. One is sensation-seeking, experimenting, and having fun. The other reason is to self-medicate. We recently did some research into that, and we're finding that when you look at what kids viewed as the benefits of drug use in the early '90s, they were really talking about using it to have fun and be adventuresome. But as more kids began using drugs, that changed: You were no longer the daring person. More people were using drugs because they worked. That is, if kids are doing too much and feel stressed, drugs can temporarily relieve that stress. That definitely has concerned us, because there are a lot of other problems associated with substance abuse, such as mental illness and depression.
Q: You found that teens were more likely to believe that movies and TV shows normalize drug use. What does that signify?
A: The area of pop-culture attitudes is such an interesting area. We are seeing that kids are less likely to think that popular music is portraying drugs and marijuana as glamorous. I think that's hugely due to the change in the rap/hip-hop scene. Most rappers are now in their mid-30s and wearing suits.
Q: You found that teens were less likely to say that their parents were talking to them about drugs.
A: We think there is a "disconnect" between parents and kids. Parents may have the perception that they're talking to their kids and they're educating their kids. They say, "You're not going to use drugs, I don't want you to use drugs." But the kids are not always taking that in as a message. I always hate saying "talk to your kids about drugs." Talking isn't enough. Instead, you should educate your kids.
We know that parental teaching is effective. In our study we found that kids who say they learned a lot about the risk of drugs from their parents are up to 50 percent less likely to use drugs than kids who say they learned nothing from their parents.
But only one-third of teens say they learn a lot about the risks of drugs from their parents. Our challenge is to persuade more parents to educate their children about the risks of drugs. If parents can help their children get through their teenage years without trying drugs, they are likely to never use drugs as an adult.
I think parents have some problems talking to their kids about drugs, primarily about marijuana. And the whole thing about talking is that kids say they don't want to hear it. We really recommend using teachable moments, pointing something out on the television or in the newspaper. Even if your kid rolls his eyes, it still gets through.

Q: Is there one type of anti-drug message that is particularly effective?
A: I don't know that there is one that works the best. I really think in media you can only do so much. Different messages resonate with different kids.
Find Top Treatment Facilities Near You
Detoxification
Inpatient / Residential
Private / Executive
Therapeutic Counseling
Effective Results
Call Us Today!
Speak with a Certified Treatment Assesment Counselor who can go over all your treatment options and help you find the right treatment program that fits your needs.
drug-rehabs.org
1-877-893-8276
Discuss Treatment Options!
Our Counselors are available 24 hours a day, 7 days a week to discuss your treatment needs and help you find the right treatment solution.
Call Us Today!
drug-rehabs.org
1-877-893-8276