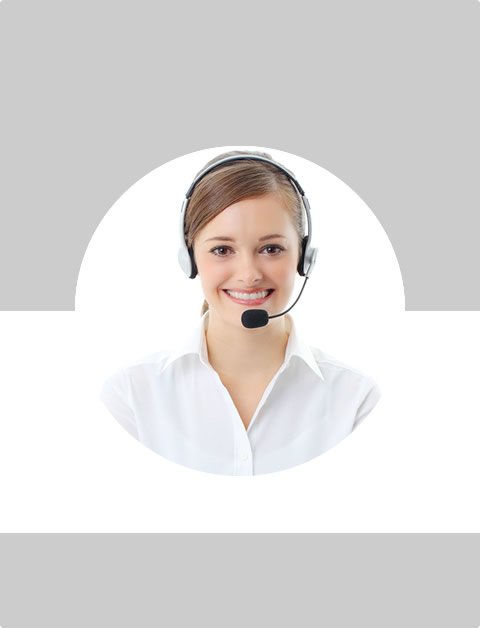 Don't Know What To Do?
Call Now to speak with a Certified Treatment Assesment Counselor who will guide you every step of the way.
This is a free service 100% Confidential
1-877-893-8276
FPIA Drug Testing
Introduction: Drug testing
Drug testing as the name suggests simply means testing substances i.e. urine for presence of harmful/illegal drugs. Drug testing is usually divided into 2 categories namely; urine testing and hair testing. Drug testing usually focuses on looking for drug metabolites as opposed to looking for drugs in urine.
When a person takes/uses drugs, the end products usually look very different from the initial products taken. For instance, when you take alcohol, it usually passes through the liver where it is oxidised and excreted through urine as water. Drugs usually get into the body in psychedelic form and then they are excreted as metabolites. The basis of drug testing i.e. FPIA Drug Testing is therefore testing for presence of drug metabolites.
FPIA Drug Testing
FPIA drug testing is a drug testing method that applies kinetic methodology to directly determination abused drugs i.e. amphetamines, cannabinoids and cocaine among other drugs that may be present in urine. Fluorescence polarization immunoassay or FPIA provides analytical data in just a few seconds through measurement of variations of polarized fluorescence during the development of immunochemical reactions.
The methods that are based on this particular principle are useful for routine screening of drugs present in urine. The dynamic ranges of calibration curves depend on the metabolite being tested i.e. cocaine metabolite, cannabinoid metabolite e.t.c. It is important to note that the detection limits within and between the assays precision are better for SF-FPIA as opposed to using conventional FPIA. Analytical recoveries range between 97.5 percent for amphetamine metabolite and 102.4 percent for cannabinoid metabolite. The results for all three analytes are usually more consistent with SF-FPIA when compared with the results obtained using conventional FPIA. It is important to note that homogeneous immunoassays have been broadly accepted over heterogeneous assays when investigating abused drugs because, despite homogeneous immunoassays having low sensitivity, they do not involve separation step/s thus they are more automatable.
Enzyme labels and fluorescence have played a very prominent role in development of a number of homogeneous assays. Fluorescence polarization immunoassay & enzyme-multiplied immunoassay are used widely for routine drug screening in forms of commercial reagent kits that are readily available. They are widely used also because they can be implemented using automated instrumentation. It is however important to note that positive results have to be confirmed unlike other alternative technique i.e. gas and liquid chromatography. Many comparative studies that apply both immunoassay techniques for determining abused drugs have indicated that FPIA provides more precise results.
Analytical measurements in Emit and FPIA are usually made in a similar manner to immunochemical reaction/s approach equilibrium. One of the main differences between the two approaches is how the analyte concentration relates to analytical measurement. The analytical measurement in turn depends on the free tracer and bound tracer in Emit and FPIA.
Enzyme activity is normally measured kinetically when the reaction between the antibody and analyte is finished. Polarized fluorescence on the other hand measures enzyme activity at equilibrium. It is important to note that polarized fluorescence measurements can also take place when analytical reaction/s develops using methods such as; initial-rate method for monitoring the tracer antibody. This basically provides more analytical results capable of doing conventional procedures and also providing basic information i.e. information about immunochemical reactions. Applying kinetic methodology to a system i.e. the tracer-antibody system for FPIA is simple because only the immunochemical reactions will be involved-unlike in the case of Emit, where additional enzyme reactions are necessary for determining analyte concentration.
Fluorescence polarization is normally expressed as ''P'' which is the polarization degree that varies according to two variables An and B which represent fluorescence intensities that have been measured with emission polarizer as perpendicular and parallel to a polarizer i.e. the excitation polarizer. Measuring variations of P with respect to time allows determination of tracer-antibody complex reaction rate which is usually inversely proportional to the concentration of the analyte.
The main requirement for kinetic methodology approach in FPIA is instrumentation availability enabling the simultaneous measurements of An and B variations with time for processing using a microcomputer to construct a kinetic curve that has polarization-time. Conventional kinetic measurements or the batch technique isn't suitable for FPIA because automation is difficult and also because the initial rate of antigen-antibody reactions is normally very high. The use of stopped-flow (SF) FPIA mixing technique solves both problems mentioned above by allowing the methods to be automated and measurements to be taken immediately after reactants have been mixed. It is important to note that although the SF method proves useful for clinical analysis to determine drug presence in urine, it is rarely used in immunoassays.
Find Top Treatment Facilities Near You
Detoxification
Inpatient / Residential
Private / Executive
Therapeutic Counseling
Effective Results
Call Us Today!
Speak with a Certified Treatment Assesment Counselor who can go over all your treatment options and help you find the right treatment program that fits your needs.
drug-rehabs.org
1-877-893-8276
Discuss Treatment Options!
Our Counselors are available 24 hours a day, 7 days a week to discuss your treatment needs and help you find the right treatment solution.
Call Us Today!
drug-rehabs.org
1-877-893-8276