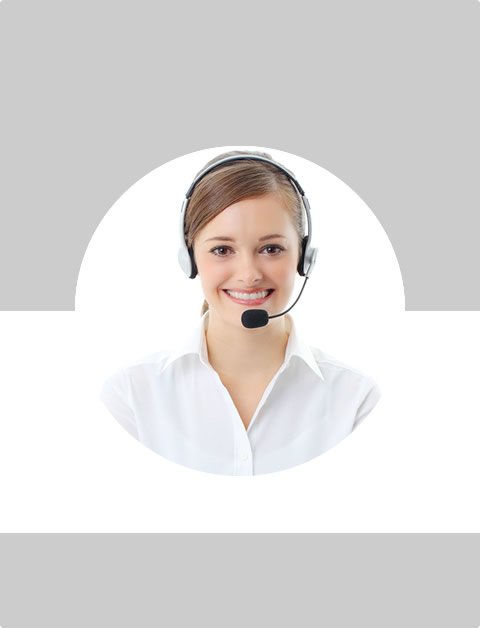 Don't Know What To Do?
Call Now to speak with a Certified Treatment Assesment Counselor who will guide you every step of the way.
This is a free service 100% Confidential
1-877-893-8276
Forfeiture and Drugs
"Criminal forfeiture is an action brought as a part of the criminal prosecution of a defendant. It is an in personam (against the person) action and requires that the government indict (charge) the property used or derived from the crime along with the defendant. If the jury finds the property forfeitable, the court issues an order of forfeiture.
"For forfeitures pursuant to the Controlled Substances Act (CSA), Racketeer Influenced and Corrupt Organizations (RICO), as well as money laundering and obscenity statutes, there is an ancillary hearing for third parties to assert their interest in the property. Once the interests of third parties are addressed, the court issues a final forfeiture order.
"Civil judicial forfeiture is an in rem (against the property) action brought in court against the property. The property is the defendant and no criminal charge against the owner is necessary.
"Administrative forfeiture is an in rem action that permits the federal seizing agency to forfeit the property without judicial involvement. The authority for a seizing agency to start an administrative forfeiture action is found in the Tariff Act of 1930, 19 U.S.C. 1607. Property that can be administratively forfeited is: merchandise the importation of which is prohibited; a conveyance used to import, transport, or store a controlled substance; a monetary instrument; or other property that does not exceed $500,000 in value.

Source: A Guide to Equitable Sharing of Federally Forfeited Property for State and Local Law Enforcement Agencies, U.S. Department of Justice, March 1994

According to a 1998 article published in the University of Chicago Law Review, the ability of law enforcement agencies to financially benefit from forfeited assets, and the provision of large block grants from Congress to fight the drug trade "have distorted governmental policy making and law enforcement." The authors believe that "the law enforcement agenda that targets assets rather than crime, the 80 percent of seizures that are unaccompanied by any criminal prosecution, the plea bargains that favor drug kingpins and penalize the 'mules' without assets to trade, the reverse stings that target drug buyers rather than drug sellers, the overkill in agencies involved in even minor arrests, the massive shift in resources towards federal jurisdiction over local law enforcement - is largely the unplanned by-product of this economic incentive structure."

Source: Blumenson, E. & and Nilsen, E., "Policing for Profit: The Drug War's Hidden Economic Agenda," University of Chicago Law Review, 65: 35-114 (1998, Winter).

On April 25, 2000, HR 1658, the Civil Forfeiture Reform Act of 2000, was signed by President Clinton and became Public Law 106-185. The Act significantly reformed the Federal civil forfeiture law, including: safeguarding an innocent owner's interest in property, and placing the burden of proof on the Government to establish by a preponderance of evidence that the property is subject to forfeiture, among others.

Source: Text of H.R. 1658 (enrolled and sent to President) and Congressional Research Service bill summary, Library of Congress THOMAS Federal Legislative Information Service, on the web at http://thomas.loc.gov/ and the Government Printing Office website at http://www.gpo.gov/
Uses Of Forfeiture Monies

"(1) The operational costs of the forfeiture program, including handling and disposal of seized and forfeited assets, and the execution of legal forfeiture proceedings to perfect the title of the United States in that property.
"(2) The payment of innocent third party claims.
"(3) The payment of equitable shares to participating foreign governments and state and local law enforcement agencies.
"(4) The costs of ADP equipment and ADP support for the program.
"(5) Contract services in support of the program.
"(6) Training and printing associated with the program.
"(7) Other management expenses of the program.
"(8) Awards for information leading to forfeiture.
"(9) Joint Federal, state, and local law enforcement operations.
"(10) Investigative expenses leading to seizure."

Source: Office of the Inspector General, Audit Division, US Dept. of Justice, "Assets Forfeiture Fund and Seized Asset Deposit Fund Annual Financial Statement Fiscal Year 2006" (Audit Report 07-15, January 2007), p. 5.

"Total assets, which presents as of a specific time, the amounts of future economic benefits owned or managed by the AFF/SADF [Assets Forfeiture Fund/Seized Asset Deposit Fund] increased in FY 2006 to $2,053.4 million, from $1,370.4 million in FY 2005, an increase of 49.8 percent. If seized assets, which are not yet owned by the government, are backed out, the adjusted assets of the Fund increased to $1,256.2 million in FY 2006 from $659.2 million in FY 2005, an increase of 90.6 percent. This is attributable to an increase in both forfeited assets and seized assets in FY 2006 from FY 2005, indicating a strong current and future potential stream of assets flowing into the AFF."

Source: Source: Office of the Inspector General, Audit Division, US Dept. of Justice, "Assets Forfeiture Fund and Seized Asset Deposit Fund Annual Financial Statement Fiscal Year 2006" (Audit Report 07-15, January 2007), p. 6.

Federal forfeitures totaled approximately $730 million in 1994.

Source: Heilbroner, D., "The Law Goes on a Treasure Hunt," The New York Times, (1994, December 11), Section 6, p. 70, (quoting the 1992 testimony of Cary H. Copeland, then director of the Justice Department's executive-office asset forfeiture unit).

During a 10-month national survey, it was discovered that 80% of people who had property forfeited were never charged with a crime.

Source: Schneider, A. & Flaherty, M.P., "Presumed Guilty: The Law's Victims in the War on Drugs," The Pittsburgh Press, (1991, August 11).
Find Top Treatment Facilities Near You
Detoxification
Inpatient / Residential
Private / Executive
Therapeutic Counseling
Effective Results
Call Us Today!
Speak with a Certified Treatment Assesment Counselor who can go over all your treatment options and help you find the right treatment program that fits your needs.
drug-rehabs.org
1-877-893-8276
Discuss Treatment Options!
Our Counselors are available 24 hours a day, 7 days a week to discuss your treatment needs and help you find the right treatment solution.
Call Us Today!
drug-rehabs.org
1-877-893-8276