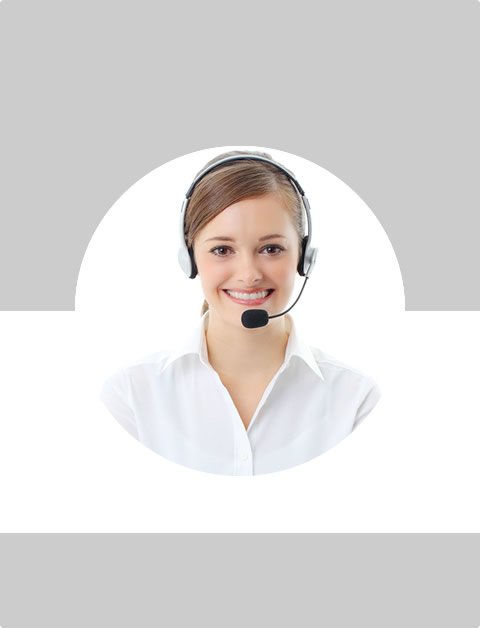 Don't Know What To Do?
Call Now to speak with a Certified Treatment Assesment Counselor who will guide you every step of the way.
This is a free service 100% Confidential
1-877-893-8276
Federal Funding to Reduce Alcohol Abuse
Despite the costs of alcohol abuse to the nation, estimated at $167 billion annually, no comprehensive Federal strategy has been developed to reduce this problem. Federal spending on alcohol problems does not begin to compare with expenditures for reducing illicit drug use, for example. In Fiscal Year 1999, alcohol-specific programs funded by the Federal government totaled less than $1 billion (compared to $18 billion for illicit drug programs).218 This figure does not include spending on alcohol prevention and treatment initiatives in numerous Federal agencies, since funds for these initiatives are embedded in other programs and cannot be determined.

Efforts to Reduce Underage Drinking
Even efforts aimed at reducing underage drinking take a back seat to efforts aimed at other drug problems. For example, the Federal government's current $1 billion anti-drug media campaign is dedicated to preventing the use of illicit drugs. According to the Office of National Drug Control Policy, some private donors to the campaign have requested that their funds be spent on alcohol prevention ($10 million as of September 1999). However, no Federal funds have been used for this purpose.

Although the rate of alcohol abuse in the military is three times as high as in the civilian population, alcohol abuse does not receive the same level of attention as illicit drugs. The Prevention Safety and Health Promotion Council in the Department of Defense is the first effort which coordinates alcohol abuse, smoking and injury prevention activities across all branches of the military. Although the Secretary of Defense has approved the Council's charter, no funds have been assigned to the project. However, individual branches support alcohol-specific programming; for example, the U.S. Navy's Right Spirit Campaign to deglamorize and combat alcohol abuse is funded at $735,000.219

Alcohol research suffers the same disadvantage as prevention. Since 1985, funding for the National Institute on Drug Abuse has increased seven fold, rising from $81 million to $600 million in 1999. In contrast, the budget for the National Institute on Alcohol Abuse and Alcoholism has increased just four fold, from $62 million to $259 million.220

Several Federal agencies do support important initiatives to reduce alcohol abuse and related problems. For example, in Fiscal Year 1999, the Department of Transportation (DOT) spent $57 million on incentive grants to states that use a .08 BAC limit. Additional alcohol-related research, incentive grants and an impaired driving program funded by DOT totaled $46 million.221 Department of Education programs aimed at reducing drinking and related problems totaled $2.4 million, primarily for higher education.222 The Centers for Disease Control and Prevention spend $4.5 million on activities related to Fetal Alcohol Syndrome and alcohol-related injuries.223 Thirty-five percent of the Substance Abuse and Mental Health Services Administration's $1.5 billion Substance Abuse Block Grant is allocated for alcohol treatment.

Grants For Substance Abuse Programs
Federal grantees have discretion to implement substance abuse programs even if they do not have a specific mandate to address alcohol or to report on spending for alcohol programs. For example, the Department of Education's Safe and Drug-Free Schools and Communities Program supports drug and violence prevention programs, which often include alcohol prevention. Similarly, the Drug-Free Communities Support Program, funded at over $100 million over five years, supports anti-drug community coalitions, many of which address underage alcohol use. The Department of Defense has $14.5 million for medical research, some of which is used to examine causes of heavy drinking in the military; however, the Department does not report how much funding is used for this specific project.224

The lower priority assigned to alcohol compared with other drugs may be due in part to voter attitudes. Voters have demanded action to stop illicit drug problems, but have not expressed similar concerns about alcohol. Most voters are not aware of the costs associated with alcohol abuse, and Congress does not hear from large numbers of constituents that alcohol abuse presents a pressing problem.

The alcohol industry pays careful attention to the legislative process and commits considerable resources to making its concerns known to elected officials. Trade groups such as the Distilled Spirits Council of the United States, the National Beer Wholesalers Association and the Wine and Spirits Wholesalers of America represent alcohol industry interests to the media, the public and especially the government. Through its political action committees (PACs), the alcohol industry gave $2.3 million to Federal candidates during the 1997-1998 campaign cycle — as much as contributions by the tobacco industry, 21 percent more than the gun lobby ($1.9 million), 77 percent more than the dairy industry ($1.3 million) and twice the contributions made by the livestock, poultry and egg industries combined ($1.1 million). Thirty out of 34 Senators elected in 1998—including 15 Republicans and 15 Democrats—accepted contributions from alcohol PACs totaling more than $400,000.225

The alcohol industry is a firmly bipartisan donor. Among Senators elected in 1998, 94 percent of Republicans and 83 percent of Democrats accepted alcohol PAC money. By comparison, only 56 percent of the same candidates accepted tobacco PAC money—94 percent of Republicans, but just 22 percent of Democrats.

Drug Strategies fully recognizes the devastating impact of illicit drug use on Americans and has for years promoted more effective approaches to this problem. At the same time, the costly consequences of alcohol abuse must also be acknowledged. Without Federal leadership—concentrated, coordinated programs with well-defined goals and adequate funding—the enormous cost of alcohol abuse in both human and economic terms will only increase.


218. [MB: Insert calculation for $980 million]

219. D. P. German, Navy Personnel Command, personal communication, 6/30/99.

220. 1985 figures obtained from the from the 1997 NIH Almanac; all other figures obtained from the Fiscal Year 1999 Federal budget.

221. Geary Andrew, Office of Budget and Programs Performance, Department of Transportation, personal communication, 6/15/99.

222. Larry Cohen, Education Budget Service, Department of Education, personal communication, 6/14/99.

223. Debbie Mathis, Financial Management Office, CDC, personal communication, 6/28/99.

224. Roger Hartman, Office of Assistance Secretary of Defense Health Affairs/TRICARE Management Activity, personal communication, June 1999.

225. Figures provided by the Center for Responsive Politics, Washington, D.C., 1999.

Find Top Treatment Facilities Near You
Detoxification
Inpatient / Residential
Private / Executive
Therapeutic Counseling
Effective Results
Call Us Today!
Speak with a Certified Treatment Assesment Counselor who can go over all your treatment options and help you find the right treatment program that fits your needs.
drug-rehabs.org
1-877-893-8276
Discuss Treatment Options!
Our Counselors are available 24 hours a day, 7 days a week to discuss your treatment needs and help you find the right treatment solution.
Call Us Today!
drug-rehabs.org
1-877-893-8276