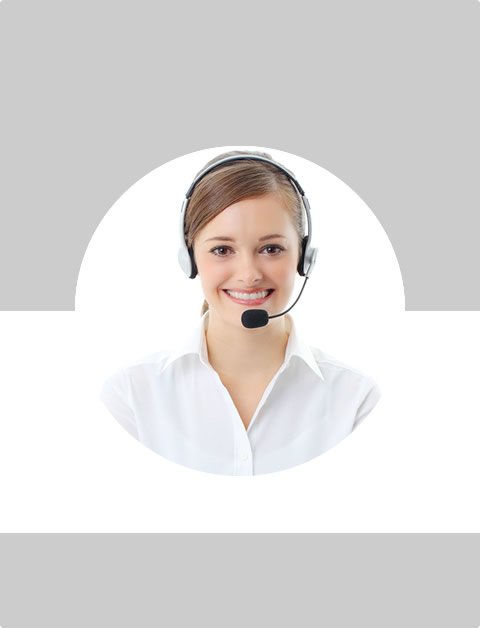 Don't Know What To Do?
Call Now to speak with a Certified Treatment Assesment Counselor who will guide you every step of the way.
This is a free service 100% Confidential
1-877-893-8276
Effects Of Cocaine On The Fetus
According to statistics, about 4 percent of women who are pregnant in the United States use illicit drugs such as ecstasy, cocaine, marijuana, heroin, and other amphetamines. Needless to say, the use of illicit drugs can pose several health risks for pregnant women and their child. The effects of cocaine on the fetus are pretty alarming. With this, it is very important for a pregnant woman to be informed of the several health risks that cocaine abuse may cause her unborn child. A fetus is in need of optimum nutrition, conditions, and blood flow in order to develop and grow properly. In this connection, pregnant mothers must be conscious about whatever they consume or use. The use of crack during pregnancy can surely affect the fetus in so many ways.
What Are the Different Effects of Cocaine on the Fetus?
Congenital abnormalities are very possible when a fetus is exposed to cocaine. This type of drug can adversely affect the development of the fetus and embryo through the interruption of fetal blood flow as well as the flow of uterine and placenta. In addition, studies show that there is 35 percent possibilities of brain malformation or hemorrhage when a fetus is exposed to cocaine.
Cocaine is considered to be a dangerous drug. When cocaine is used during the early stage of pregnancy, this can increase the possibilities of miscarriage. On the other hand, when it is used during the late stage of pregnancy, it can lead to premature labor. The abuse of cocaine inihibits the flow of oxygen and nutrients to the fetus, this can lead to a much smaller baby at birth. In addition, babies that have been exposed to cocaine in the womb tend to have smaller heads. When this happens, it also means smaller brains.
One of the serious effects of cocaine abuse during pregancy is the fact that the baby might obtain physical problems. These physical problems include cerebral palsy, physical malformations, as well as urinary tract malformation. A baby that is born after being heavily exposed to cocaine exhibits feeding difficulties, less responsiveness, and sleeping difficulties. Various studies have shown that cocaine-exposed infants exhibit high respiratory rates, neurological disorders, instances of sleep apnea, poor startle response, and visual abnormalities.
Following the birth, newborns have been found to also experience withdrawal symptoms. These symptoms include depression, hyperactive reflexes, diarrhea, vomiting, seizures, restlessness, and high-pitched cry. These particular symptoms can be indications of damages to the central nervous system of the baby. Sadly, these may prevail throughout the baby's life. With this, it cannot be denied that cocaine abuse is indeed fatal for the fetus and the mother as well.
Death is the Most Serious Effect of Cocaine Abuse
When a pregnant woman consistently uses cocaine during pregnancy, it can lead for an unborn baby to have a stroke or even die. When it leads to stroke, the baby might obtain an irreversible brain damage. On the other hand, cocaine abuse during pregnancy can cause a certain condition called placental abruption. This is a particular condition in which it causes the placenta to be separated from the uterus wall before labor starts. When this happens, the mother will experience excessive bleeding. The worst thing is, when placental abruption is in its severe stage, it can lead to death for both the mother and baby.
In most cases, pregnant women who use cocaine also smoke cigarettes. When this is done, it can increase the risk of placental abruption.
Can a Woman Protect Her Unborn Child From the Dangers of Cocaine?
In terms of birth defects and other possible problems, a mother can certainly prevent these from happening. Women who are planning to get pregnant must stop the use of cocaine in order for such complications to happen. Also, women are also advised to delay pregnancy until the time comes they are completely ready to get pregnant and have a healthy child. It is very important for an abuser to seek medical help when she has been using cocaine in great frequency and higher dose. She may experience withdrawal symptoms. Good thing drug rehabilitation centers can help solve this problem. It is very vital for a crack abuser to be assisted with medical help.
Find Top Treatment Facilities Near You
Detoxification
Inpatient / Residential
Private / Executive
Therapeutic Counseling
Effective Results
Call Us Today!
Speak with a Certified Treatment Assesment Counselor who can go over all your treatment options and help you find the right treatment program that fits your needs.
drug-rehabs.org
1-877-893-8276
Discuss Treatment Options!
Our Counselors are available 24 hours a day, 7 days a week to discuss your treatment needs and help you find the right treatment solution.
Call Us Today!
drug-rehabs.org
1-877-893-8276