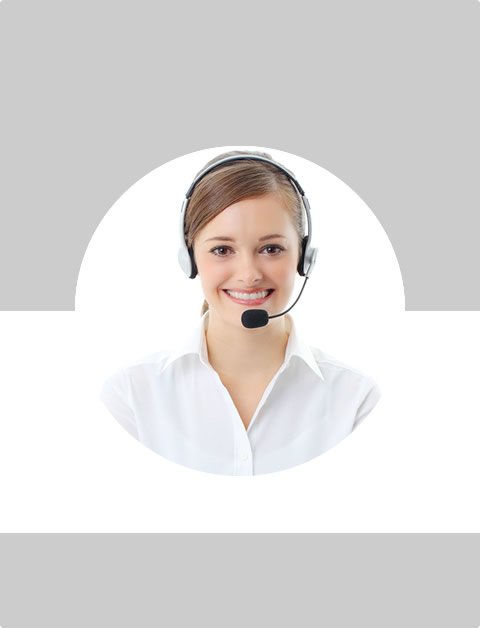 Don't Know What To Do?
Call Now to speak with a Certified Treatment Assesment Counselor who will guide you every step of the way.
This is a free service 100% Confidential
1-877-893-8276
The Effects Of Alcoholism
Today, there are a lot of major problems in the society and alcoholism is one of them. As a matter of fact, alcoholism is conisidered to be the 3rd leading cause of death in the society. In the United States and Canada alone, more than 100,000 deaths are reported every year. Needless to say, when a person consumes alcohol more than the usual amount, this can lead to various medical complications. You have probably watched various alcohol advertisements saying, "Drink Moderately." This is due to the fact that alcohol can be dangerous when consumed in excessive amount. However, there are people who do not take this into consideration. With this, it is not surprising to know that a lot of people are having problems related to alcoholism or alcohol dependence. With this, people must be aware of the various effects of alcoholism.
The Truth About Alcoholism
Alcoholism is considered to be a serious medical condition with particular signs and symptoms that may vary depending on the amount as well as frequency of consumption. Alcohol is an irritant; it has the potential of causing harmful physical effects to any or all of the body systems. Alcoholism is known as the most severe form of drinking problem. If an alcohol abuse is not treated the soonest, it can progress to a certain addiction to alcohol which is seen through physical dependency or inability to stop notwithstanding serious consequences. Once an alcoholic begins to drink, he has little to no control over the amount of alcohol he consumes. Alcoholism, also known as alcohol dependence, signs and symptoms represent a serious medical condition.
What Are The Effects of Alcoholism?
Long term and high frequency of alcohol consumption can pose health dangers to a certain alcoholic's mental, physical, emotional, spiritual, and social life. In addition to these, it can also affect a person's family, friends, career, and future. It can damage your ability to build as well as sustain satisfying relationships.
One of the effects of alcoholism is the fact that it can increase the risk of gouty arthritis. It can also increase the risk of cancer in the rectum, pancreas, mouth, breast, larynx, esophagus, and specially the liver. The liver is the one which metabolizes the alcohol. This certain metabolism can lead to accumulation of free fatty acids in the liver. And when the liver is clogged with free fatty acids, this can cause the liver cells to be less efficient in performing their required tasks. A fatty liver can cause alcoholic hepatitis and cirrhosis. Remember that the liver is considered to be one of the most vital body organs. When it is not in its healthy form, it can impair a person's health.
Alcoholism can also lead to fetal alcohol syndrome, in which it causes behavioral and physical abnormalities in the fetus. On the other hand, drinking alcohol in excessive amount can also lead to increased blood lipids, blood pressure, as well as the risk of heart disease and stroke.
Alcoholism is also linked to malnutrition. It is due to the fact that alcoholism can increase the risk of protein energy malnutrition. It can also increase low intakes of calcium, protein, vitamin A, iron, vitamin C, vitamin B6, thiamine, riboflavin. It can also impair the absorption of phosphorus, calcium, zinc, and vitamin D. On the other hand, alcohol dependence can also lead to nervous disorders. It can cause dementia and neuropathy. It has the capacity to impair a person's balance and memory.
Alcoholism can cause psychological disturbances. It can lead to insomnia, anxiety, and depression. Studies show that alcoholism can lead to obesity. It is indeed true that alcoholism can lead to severe social consequences on someone's life. Being frequently drunk can lead to termination of job, financial trouble, marital conflict, domestic violence, and legal problems. It can also result to isolation from family and friends.
If you consume large quantities of alcohol regularly, you run the risk of having alcohol addiction. It must be noted that when a person, who has been dependent on alcohol, attemps to stop without proper supervision and medical advice, it may lead to serious medical consequences. These are known as withdrawal symptoms, which include vomiting, anxiety, persistent insomnia, hallucinations, profuse sweating, tremors, uncontrolled shaking or convulsions.
Find Top Treatment Facilities Near You
Detoxification
Inpatient / Residential
Private / Executive
Therapeutic Counseling
Effective Results
Call Us Today!
Speak with a Certified Treatment Assesment Counselor who can go over all your treatment options and help you find the right treatment program that fits your needs.
drug-rehabs.org
1-877-893-8276
Discuss Treatment Options!
Our Counselors are available 24 hours a day, 7 days a week to discuss your treatment needs and help you find the right treatment solution.
Call Us Today!
drug-rehabs.org
1-877-893-8276