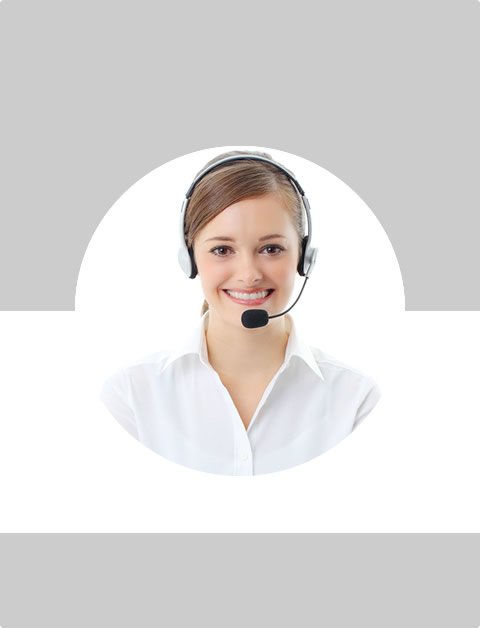 Don't Know What To Do?
Call Now to speak with a Certified Treatment Assesment Counselor who will guide you every step of the way.
This is a free service 100% Confidential
1-877-893-8276
Drug Overdose Statistics
Drug overdose statistics (referring to drug-induced deaths) have increased over the last several decades. Today's drug overdose deaths are most often due to prescription drugs. Recent drug overdose statistics show that depressants, opioids and antidepressants are responsible for more drug-induced deaths (45%) than heroin, cocaine, meth and amphetamines combined (39%). The Centers for Disease Control and Prevention found that in 2008, 20,044 drug overdose deaths were the result of prescription drugs. 14,800 of the 20,044 drug overdose deaths in 2008 were due to narcotic painkillers. The states with the highest drug overdose death rates are New Mexico, West Virginia, Nevada, Utah and Alaska. However, the states with the highest prescription drug abuse rates are Oklahoma, Oregon, Washington State, Rhode Island and Kentucky.
Drug Overdose Demographics
The Centers for Disease Control and Prevention note that the areas with the highest death rates are often rural regions or impoverished counties. Several states have passed new laws to monitor the prescribing and prescription filling of narcotic painkillers. These new laws have made some difference. Washington State has seen a lowered prescription drug death rate since these new laws have come into effect.
Information from the Centers for Disease Control and Prevention reveals that the prescription drug overdose death rate among non-Hispanic whites and American Indians/Alaska Natives is three times higher than among Blacks and Hispanic whites.
Statistics on drug overdose from the National Center for Injury Prevention and Control show that in 2007, 38,371 drug-induced deaths took place in the United States. This statistics reveals that drug-induced mortality rates increased between 2003 and 2006 yet declined somewhat in 2007. Drug overdose deaths were higher for males than females every year. In 2007, rates for non-Hispanic white male drug overdose deaths were 64% greater than those for non-Hispanic white females. During 2007, drug-induced mortality rate increases where highest for non-Hispanic whites while Hispanics did not see an increase in drug overdose deaths. In all the years reviewed (2003-2007), the highest rates overall in drug overdose deaths were among non-Hispanic whites. During this same time period (2003-2007), Asians and Pacific Islanders showed markedly lower rates of drug overdose deaths than all other groups. Between 2003 and 2007, females with the highest rates of drug overdose deaths were either American Indian or Alaskan Natives except for in 2006. Between 2003 and 2007, males with the highest rates were either non-Hispanic blacks or non-Hispanic whites.
Back in the 80's and 90's the majority of drug overdose deaths were a result of illegal drug abuse (i.e. cocaine, heroin etc.) and drug overdose deaths were higher among blacks than whites. 2002 is the year when this changed. In 2002, the rates for Caucasian drug overdose deaths surpassed those for blacks. This change is attributed to the increase in prescription drug abuse as mentioned above. In the early 2000's, prescription drugs such as opioid painkillers and psychotherapeutic drugs were prescribed more widely by physicians. Drug users began to supplement their illegal drugs with prescription medications leading to an increase in drug-related overdose deaths.
It is assumed that members of racial and/or ethnic minorities were less affected by this change in prescription drug abuse because they are statistically less likely to use prescription drugs in turn making them less likely to abuse prescription medications. Additional studies of primarily Caucasian populations report that drug overdose deaths are greatest among low-income people, the reasons behind this statistic however are unclear.
Drug Overdose Volume
Recent government data from 2009 shows that drug deaths (37,485 people) now surpass traffic fatalities in the United States. Statistics show that the death toll has doubled in the last 10 years, taking a life every 14 minutes. Public health experts share that this is the first time in history that drug related deaths have accounted for more fatalities than traffic accidents. The government has been following drug-induced deaths since 1979.
Prescription drugs are the primary reason that drug overdose deaths have increased so dramatically. The two most common types of prescription drugs abused are prescription pain medications and anxiety drugs. These types of prescription drugs are very potent, highly addictive and tremendously dangerous when they are combined with each other and/or alcohol. Some of the most commonly abused are OxyContin, Vicodin, Xanax and Soma. Another prescription pain drug that is causing drug overdose deaths is Fentanyl. In 2007, Fentanyl killed more than 1,000 people in the United States. Fentanyl is estimated to be 30-50 times more powerful than heroin and 100 times more powerful than morphine.
Drug overdose death statistics reveal that people from all walks of life and all age groups are suffering from drug-induced deaths. A study conducted by the Journal of the American Medical Association between 1999 and 2004 found that Caucasian women showed an increase of 136.5% in unintentional drug-related deaths. This was followed by young adults 15-24 years old who had an increase of 113.3% between 1999 and 2004 in unintentional drug-related deaths. A recent report by the Center for Disease Control suggests that it is men and middle-aged persons who are most likely to suffer unintentional drug-related deaths.
2009 drug overdose statistics provided by the Drug Abuse Warning Network shows that there were 198,403 emergency department visits resulting from drug-related suicide attempts. A majority of these drug-related suicide attempts, 94.2% involved a prescription drug or over-the-counter medication. The same study found that 38.1% of the total 198,403 emergency department visits resulting from drug-related suicide attempts involved pain relievers (14.9% narcotic pain relievers, 12.1% acetaminophen products and 9.6% nonsteroidal anti-inflammatory agents e.g. ibuprofen).
65.1% of the 198,403 emergency department visits involved more than one drug, 31.2% involved alcohol and 17.9% involved illegal drugs. Of the 17.9% emergency department visits due to drug-related suicide attempts cocaine (9.1%) and marijuana (7.1%) were the most common illicit drugs ingested. Heroin use was responsible for 2.5% of the 198,403 drug-related suicide attempt emergency department visits, stimulants 1.7%, ecstasy (MDMA) .5%, PCP .6%, and inhalants .2%. Additional data from the 2009 Drug Abuse Warning Network shows the rate of drug-related suicide attempt visits for females (77.4 visits per 100,000 population) was higher than that for males (51.5 visits per 100,000).
Find Top Treatment Facilities Near You
Detoxification
Inpatient / Residential
Private / Executive
Therapeutic Counseling
Effective Results
Call Us Today!
Speak with a Certified Treatment Assesment Counselor who can go over all your treatment options and help you find the right treatment program that fits your needs.
drug-rehabs.org
1-877-893-8276
Discuss Treatment Options!
Our Counselors are available 24 hours a day, 7 days a week to discuss your treatment needs and help you find the right treatment solution.
Call Us Today!
drug-rehabs.org
1-877-893-8276