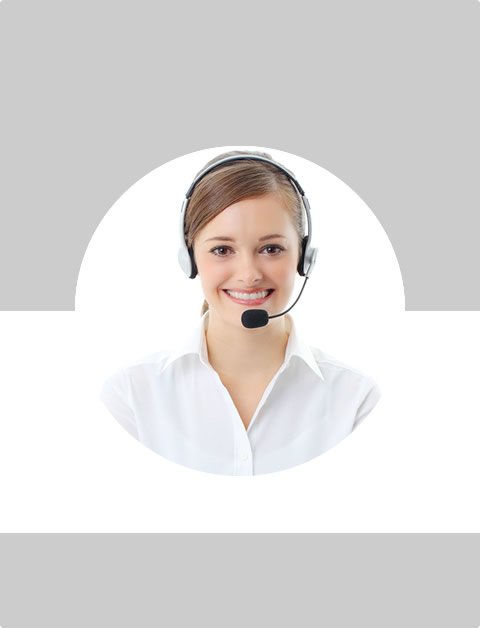 Don't Know What To Do?
Call Now to speak with a Certified Treatment Assesment Counselor who will guide you every step of the way.
This is a free service 100% Confidential
1-877-893-8276
The Importance Of Drug Education
Even though substance abuse is a serious threat to one's life, tens of thousands of teenagers all across the world start to consume dangerous drugs, unaware of their devastating effects in the long term. Here you will find detailed information about the importance of drug education in school, along with its main benefits.
Drug Prevention Programs And Their Purpose
Drug prevention programs are part of drug education - it is certainly a lot better to prevent than to treat! Fortunately, over the past several years a large number of schools in the US have started to integrate drug education and drug prevention programs which aim to warn students about the dangers of substance abuse. It is entirely the responsibility of school administrators to see how many students consume illegal substances in schools, and it is also their responsibility to take all the necessary measures to prevent this phenomenon from extending. This can be done with the help of anonymous surveys.
As mentioned earlier, the purpose of drug education in schools (and not only!) is obvious: these programs raise awareness among teens regarding the dangerous adverse reactions of drug abuse. Moreover, these particular drug prevention programs also aim to inform students about the legal implications of substance abuse and distribution, as few teenagers are fully aware of the risks associated with drug addiction. The lack of knowledge about the addictive properties of drugs is what determines so many students to abuse drugs and other substances.
Regarding drug education, school administrators should focus on education and prevention, as education is definitely the strongest weapon against substance abuse. Teachers are also involved in these programs, as they aim to teach students how drug abuse can affect their physical and mental capacity. Slowly but surely, these programs turn out to be highly effective, as recent studies reveal that the number of students who use drugs has significantly dropped over the past decade.
One of the most important aspects is that more and more high schools have started to take drug education into account, given the large number of drug addicts in the US. Unfortunately, many of those who abuse substances are teenagers and young people, and this is why drug education is an aspect of utmost importance. With regards to drug prevention programs, it must be mentioned that some of the most important are D.A.R.E or "Just Say No!", and both of them encourage students to avoid using drugs. Moreover, these particular programs also inform students about the risks of drug abuse, and how they should focus on their decision-making skills in order to refuse drug offers.
Narconon International plays a pivotal role regarding drug education. In a nutshell, this is one of the most popular and most known drug prevention programs at the moment, with more than 4 decades of experience in the field of prevention. Narconon International promotes a responsible and healthy lifestyle, free of dangerous drugs which can turn out to be fatal.
The main purpose of drug education programs is to help people understand the dangers of drug use, to help them make the best decisions and avoid self-destruction, which is almost inevitable when a person uses drugs regularly. Moreover, drug prevention programs also aim to prevent violence, and their mechanism behind these programs seems to be highly effective.
D.A.R.E And Its Importance In The Field Of Drug Education
At the moment of speaking, D.A.R.E. is known as one of the strongest, oldest and most renowned drug prevention programs across the territory of the United States Of America. As recent surveys suggest, this particular program is implemented in approximately 75% of the schools in the US. D.A.R.E. was founded back in 183, and since then it has helped many people understand that drugs are extremely addictive and they have devastating effects on the body and mind of those who abuse them. KiR (acronym for "Keeping It Real") is an evidence-based drug prevention program that was launched by D.A.R.E.
The Benefits Of Drug Education
Drug education has a series of benefits that should not be neglected. These programs not only aim to warn students about the potentially fatal side effects of drugs, but they also aim to teach students how to develop an essential set of skills that will help them stay away from these substances. It is highly important for students to be fully aware of the dangers of drug use, and to inform them about the side effects when they are young. Only this way they can achieve healthy and high-quality life principles that will help them live a long, healthy and fulfilled life.
Conclusion
In conclusion, these are the reasons why drug education plays an essential role these days. Happily, there are numerous drug prevention programs which focus on prevention rather than treatment, and the number of people who use illegal substances is expected to decrease even more in the near future.
Find Top Treatment Facilities Near You
Detoxification
Inpatient / Residential
Private / Executive
Therapeutic Counseling
Effective Results
Call Us Today!
Speak with a Certified Treatment Assesment Counselor who can go over all your treatment options and help you find the right treatment program that fits your needs.
drug-rehabs.org
1-877-893-8276
Discuss Treatment Options!
Our Counselors are available 24 hours a day, 7 days a week to discuss your treatment needs and help you find the right treatment solution.
Call Us Today!
drug-rehabs.org
1-877-893-8276