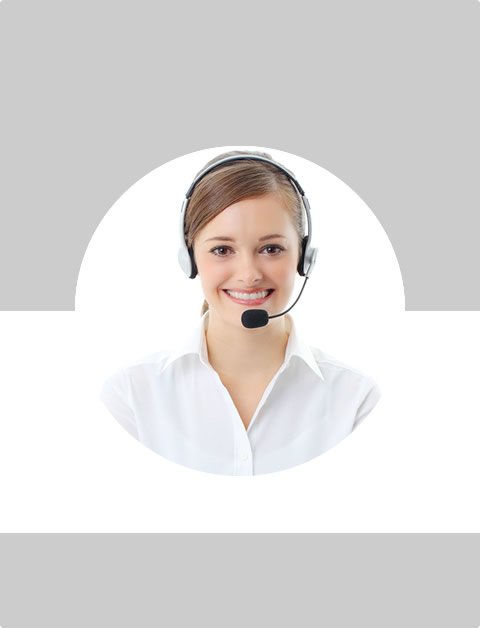 Don't Know What To Do?
Call Now to speak with a Certified Treatment Assesment Counselor who will guide you every step of the way.
This is a free service 100% Confidential
1-877-893-8276
Drug Abuse Prevention
The direct application of prevention and treatment research knowledge is particularly important in solving substance abuse problems. Developing adaptations of research-proven programs for diverse racial and ethnic populations, field testing them with high-quality process and outcome evaluations, and providing them where they are most needed are critical. Interventions appropriate to the population to be served, including interventions to address gaps in substance abuse treatment capacity, must be identified and implemented by Federal, Tribal, regional, State, and community-based providers in a variety of settings.
Scientific research has identified many opportunities to prevent alcohol-related problems. For example, studies indicate that school-based programs focused on altering perceived peer-group norms about alcohol use, and developing skills in resisting peer pressures to drink, reduce alcohol use among participating students. Communitywide programs involving school curricula, peer leadership, parental involvement and education, and community task forces also have reduced alcohol use among adolescents.
Changing Alcohol Policies
Raising the minimum legal drinking age to 21 years was accompanied by reduced alcohol consumption, traffic crashes, and related fatalities among young persons under age 21 years. Reductions in alcohol-related traffic crashes are associated with many policy and program measures among them, administrative revocation of licenses for drinking and driving and lower legal blood alcohol limits for youth and adults. Community programs involving multiple city departments and private citizens have reduced driving after drinking and traffic deaths and injuries. In addition, a combination of community mobilization, media advocacy, and enhanced law enforcement has been shown to reduce alcohol-related traffic crashes and sales of alcohol to minors.
Higher prices or taxes for alcoholic beverages are associated with lower alcohol consumption and lower levels of a wide variety of adverse outcomes—including the probability of frequent beer consumption by young persons, the probability of adults drinking five or more drinks on a single occasion, death rates from cirrhosis and motor vehicle crashes, frequency of drinking and driving, and some categories of violent crime. One study suggests that, among adults, the effect of alcoholic beverage prices on frequency of heavy drinking varies with knowledge of the health consequences of heavy drinking: better informed heavy drinkers are more responsive to price changes.
In college settings, brief one-on-one motivational counseling has proved effective in reducing alcohol-related problems among high-risk drinkers. Research on the effect of the density of alcohol outlets on violence is inconclusive.
Preventing Drug Abuse in Youths
Many opportunities to prevent drug-related problems have been identified. Core strategies for preventing drug abuse among youth include raising awareness, educating and training parents and others, strengthening families, providing alternative activities, building skills and confidence, mobilizing and empowering communities, and employing environmental approaches. Studies indicate that making youth and others aware of the health, social, and legal consequences associated with drug abuse has an impact on use. Parents also play a primary role in helping their children understand the dangers of substance abuse and in communicating their expectation that drug and alcohol use will not be tolerated. Research suggests that improving parent/child attachment and supervision and monitoring also protect youth from substance abuse. Alternative activities for youth teach social skills and provide an alternative to substance abuse. According to one study, programs that help young persons develop psychosocial and peer resistance skills are more successful than other programs in preventing drug abuse.21 Findings suggest that having community partnerships in place for sustained periods of time produces significant results in decreasing alcohol and drug use in males. Literature shows that having "buy-in" from local participants greatly enhances the success of any endeavor. Studies also show that changing norms is extremely effective in reducing substance abuse and related problems.21
For substance abuse prevention to be effective, people need access to culturally, linguistically, and age-appropriate services; job training and employment; parenting training; general education; more behavioral research; and programs for women, dually diagnosed patients, and persons with learning disabilities. Particular attention must be given to young persons under age 18 years who have an addicted parent because these youth are at increased risk for substance abuse. Because alcoholism and drug abuse continue to affect lesbians, gay men, and transgendered persons at two to three times the rate of the general population, programs that address the special risks and requirements of these population groups also are needed. Government, employers, the faith community, and other organizations in the private and nonprofit sectors must increase their level of cooperation and coordination to ensure that multiple service needs are met.
The prevention and treatment of substance abuse require that all abused substances be addressed—from tobacco and alcohol to marijuana and other illicit drugs. Tobacco prevention and treatment are equally important parts of a comprehensive substance abuse prevention program.
Find Top Treatment Facilities Near You
Detoxification
Inpatient / Residential
Private / Executive
Therapeutic Counseling
Effective Results
Call Us Today!
Speak with a Certified Treatment Assesment Counselor who can go over all your treatment options and help you find the right treatment program that fits your needs.
drug-rehabs.org
1-877-893-8276
Discuss Treatment Options!
Our Counselors are available 24 hours a day, 7 days a week to discuss your treatment needs and help you find the right treatment solution.
Call Us Today!
drug-rehabs.org
1-877-893-8276