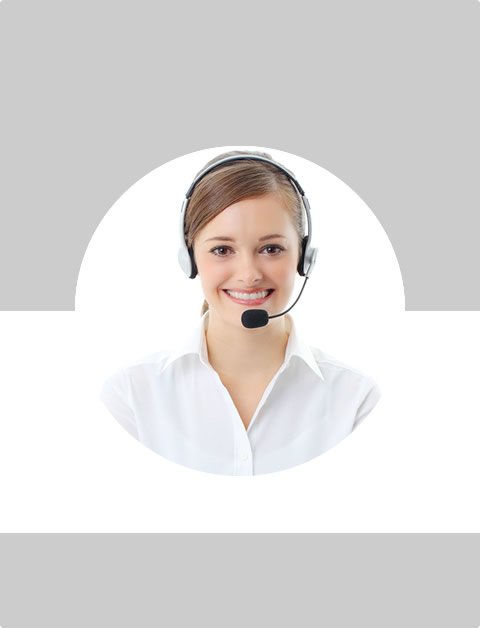 Don't Know What To Do?
Call Now to speak with a Certified Treatment Assesment Counselor who will guide you every step of the way.
This is a free service 100% Confidential
1-877-882-9275
Drug Abuse During Pregnancy
Drug abuse during pregnancy creates numerous risks for both the pregnant mother and baby. Nearly 4 percent of pregnant women abuse illicit drugs such as marijuana, cocaine, Ecstasy, amphetamines, and heroin according to a 2005 government survey. When a pregnant woman uses drugs, she and her unborn child face serious health problems.
During pregnancy, the drugs used by the mother can enter the baby's bloodstream. The most serious effects on the baby can be HIV infection, AIDS, prematurity, low birth weight, Sudden Infant Death Syndrome (SIDS), small head size, stunted growth, poor motor skills, and behavior problems. A mother's continuing drug abuse during pregnancy puts her child at risk for neglect, physical abuse, and malnutrition. However, research performed by the National Institute on Drug Abuse (NIDA) shows that care and treatment for the pregnant drug abuser can reduce many of the negative effects on the baby.
Illegal Drugs and Pregnancy
Virtually all illegal drugs, such as heroin and cocaine, pose dangers to a pregnant woman. Legal substances, such as alcohol and tobacco, are also dangerous. Even medical drugs, both prescription and over-the-counter, can be harmful. For her own health and the health of her baby-to-be, a woman should avoid all of them as much as possible. This applies from the time she first plans to become pregnant or learns that she is pregnant all the way through pregnancy.
During pregnancy, a woman needs to take active steps to combat her drug abuse for her own good as well as for the good of her unborn child. Drug abuse during pregnancy can also lead the child being born addicted to drugs. Once a child of a drug abusing mother is born and takes their first breath, they begin the painful process of drug withdrawal. This puts stress on the baby's organs and makes the beginning of their life extremely painful. When an adult drug abuser goes though withdrawal there is a tremendous amount of pain, this pain is compounded for a helpless baby.
Effects of Drug Abuse on the Fetus
Some studies suggest that use of marijuana during pregnancy may slow fetal growth and slightly decrease the length of pregnancy (possibly increasing the risk of premature delivery). These effects are seen mainly in women who use marijuana regularly (six or more times a week). ?After delivery, some babies who were regularly exposed to marijuana before birth appear to undergo withdrawal-like symptoms, including excessive crying and trembling.??
The use of Ecstasy, methamphetamine, and other amphetamines has increased dramatically in recent years. To date there have been few studies on how Ecstasy may affect pregnancy. One small study did find a possible increase in congenital heart defects and, in females only, the risk for a skeletal defect called clubfoot. Babies exposed to Ecstasy before birth may also face some of the same risks as babies exposed to other types of amphetamines.
A 2006 study found that babies of women who used Meth were more than three times more likely than unexposed babies to grow poorly before birth. Even when born at term, affected babies tend to weigh less than about 5 pounds and have a smaller-than-normal head circumference. Use of meth during pregnancy also increases the risk of pregnancy complications, such as premature delivery and placental problems. There are some reported cases of birth defects, including heart defects and cleft lip/palate, in exposed babies. However, researchers do not yet know whether the drug contributed to these defects. After delivery, babies who were exposed to amphetamines before birth appear to undergo withdrawal-like symptoms, including jitteriness, drowsiness and breathing problems.
For those who are suffering with drug abuse during pregnancy, you owe it to yourself and to your baby to end your drug abuse and choose to have a healthy pregnancy. This should be an exciting time in your life, but when you are struggling with substance abuse, it can be painful. Treatment can help you overcome your drug abuse once and for all.
Find Top Treatment Facilities Near You
Detoxification
Inpatient / Residential
Private / Executive
Therapeutic Counseling
Effective Results
Call Us Today!
Speak with a Certified Treatment Assesment Counselor who can go over all your treatment options and help you find the right treatment program that fits your needs.
drug-rehabs.org
1-877-882-9275
Discuss Treatment Options!
Our Counselors are available 24 hours a day, 7 days a week to discuss your treatment needs and help you find the right treatment solution.
Call Us Today!
drug-rehabs.org
1-877-882-9275