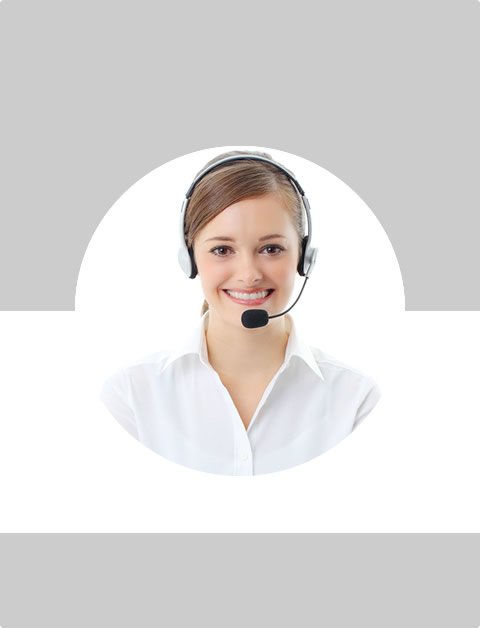 Don't Know What To Do?
Call Now to speak with a Certified Treatment Assesment Counselor who will guide you every step of the way.
This is a free service 100% Confidential
1-877-893-8276
Risks of drug abuse with chronic pain
There are a lot of people that suffer from chronic pain as a result of disease, certain conditions and surgery. Fortunately there are prescriptions available that can ease this pain so the sufferer feels better within just minutes. The biggest downside to taking prescriptions for prescription pain is that many of them have addictive properties. This is a huge reason why doctors only prescribe these medications for a short amount of time instead of for prolonged lengths of time.
There are well over 100 million people in the country that suffer from chronic pain, so how do doctors deal with the risks of long-term use of medications? Drug tolerance and addiction go hand in hand; which means doctors can have a tough job when it comes to providing their patients with medication. While not all patients will become addicted, the average amount of those who will is at 40%.
Prevention for Patients
Doctors should screen their patients ahead of time to see if they are at high risk of developing an addiction. This means looking into family history and exploring past prescription use. Mental illness risks will also need to be considered by the physician. If a doctor does end up prescription their patient a chronic pain medication, they will need to continuously monitor them and check for signs or symptoms of addiction.
Most Addictive Drugs
Not all patients taking prescriptions are at risk for becoming addicted. This is only the case when it comes to certain types of prescriptions, including:
Opioids (Used to treat chronic and temporary pain) Morphine, Codeine, Methadone, Buprenorphine and Tramadol.
Benzodiazepines (Help to treat sleep disorders and anxiety) Xanax, Sepazon, Restas, Loramet and Mylostan.
Stimulants (For sleep disorders and ADD) Ritalin, Adderall, Methylin and Focalin.
How do Patients Become Addicted?
Chronic pain prescriptions can be used effectively if they are only consumed on a short-term basis. When patients start to take these for long periods of time, they can easily develop tolerance. This means they need higher dosages in order to feel the same pain-reducing affects. Addiction can also start to happen when the patient feels withdrawal effects from not taking the prescription, even just for one day. This can result in needing to take a higher dosage each day, eventually leading to the impulse to take more and more.
How Patients can Protect Themselves
- Regular doctor's appointments are essential for anyone taking addictive medications. Through these visits, the doctor will be able to monitor their patient and determine if they should be taking alternative medications. They may also start exploring other methods of treatment for their patient, which don't involve chronic pain prescriptions.
- Adults should keep their prescriptions to themselves only. Even households with young children and teens are at risk for prescription abuse. When these are in the wrong hands they can cause a lot of damage.
- Only take the written prescription as it was directed by your doctor. This means taking it how they said and in the dosage they recommended. Taking more than this could result in developing an addiction to the drug extremely quickly.
- If you have family or personal history of drug abuse, tell your doctor when you go to see them for the pain. This is absolutely vital and will allow them to determine the appropriate pain management option for you.
- If you feel that you are becoming addicted to your prescription, go see your doctor immediately. Catching addiction in the earlier stages can result in protecting your health and avoiding a dangerous future.
Treatments Available for Chronic Pain Prescription Addiction
There are treatments available for individuals who become addicted to prescription drugs. Sometimes this might mean providing the patient with a non-addictive medication to help with their pain. The non-addictive medications have properties in them that make the user feel sick if they take the addictive drug. There are also prescriptions that doctors can provide that help reduce the withdrawal symptoms when detoxing. Using these things in addition to therapy can mean beating addiction to even the most addictive pain medications.
Anyone who is going to take chronic pain prescriptions needs to be in close contact with their doctor. Doing so can mean avoiding addiction or catching it before it becomes a huge problem. By doing these things, anyone can avoid being part of the up to 40% of people who become addicted to their pain medication.
Find Top Treatment Facilities Near You
Detoxification
Inpatient / Residential
Private / Executive
Therapeutic Counseling
Effective Results
Call Us Today!
Speak with a Certified Treatment Assesment Counselor who can go over all your treatment options and help you find the right treatment program that fits your needs.
drug-rehabs.org
1-877-893-8276
Discuss Treatment Options!
Our Counselors are available 24 hours a day, 7 days a week to discuss your treatment needs and help you find the right treatment solution.
Call Us Today!
drug-rehabs.org
1-877-893-8276