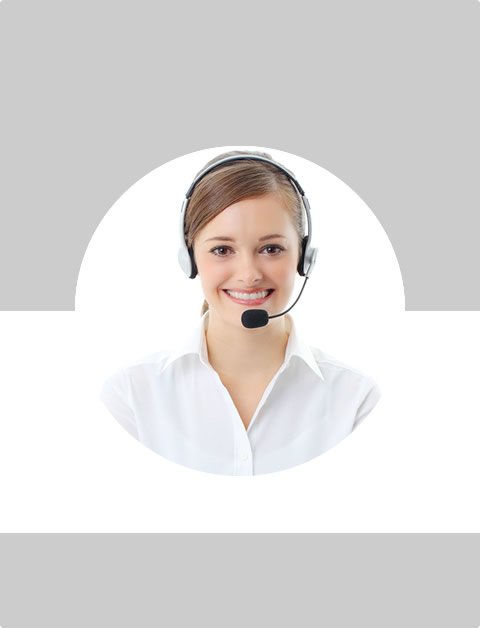 Don't Know What To Do?
Call Now to speak with a Certified Treatment Assesment Counselor who will guide you every step of the way.
This is a free service 100% Confidential
1-877-893-8276
Dilaudid Side Effects
Introduction: Dilaudid
Dilaudid was first synthesized in 1924 in Germany. This created hopes of developing a very strong/superior chronic painkiller with few side effects. Hydromorphones were first sold in pharmacies around the world in 1926 under the brand name Dilaudid.
Dilaudid is a potent narcotic painkiller. It is important to note that dilaudid can cause serious side effects which are common with most opiate prescription medications. The brand name for dilaudid is hydromorphone hydrochloride. The drug comes in tablet or oral form. Because the drug can cause serious side effects, the drug should be taken exactly the way it is prescribed by your doctor. The drug should also be used only by patients with prescriptions.
Because dilaudid is used to effectively treat chronic serious pain there is a high potential to misuse/abuse the drug. Abusing dilaudid can cause serious side effects i.e. respiratory depression. It is important to note that the risks associated with the drug increase when the drug is used alongside alcohol among other substances that cause (CNS) central nervous system depression i.e. other narcotic medicines i.e. tranquilizers and sleeping pills. Using dilaudid alongside alcohol or narcotic medicines can result in a coma or even death in serious cases.
Dilaudid medication comes with clear instructions on how the drug should be taken/used i.e. appropriate doses, side effects, warnings, possible interactions e.t.c. It is very important to read all instructions carefully to be aware of what to expect and also what to avoid in terms of complications.
Common and serious dilaudid side effects
All opiate-based medication/drugs have common potential side effects which include; constipation, sedation, nausea and euphoria. Constipation is among the most common side effects of narcotic medication such as dilaudid. If left untreated constipation can become severe which can in turn lead to blockage of the intestines. This is therefore a very serious side effect that must be dealt with immediately.
Common short-term dilaudid side effects include; sedation, dizziness, euphoria, fatigue, tremors, sleeplessness, depression, anxiousness, stomach upsets, flu-like symptoms, dry mouth, itching, pupil constriction, hallucination, sweating, delirium, muscle pain, bone pain, muscle spasms, confusion and extreme irritability.
In case you experience the serious side effects mentioned below, you must seek medical help immediately. Such serious side effects include; confusion, severe respiratory depression, coma, cardiac arrest, clammy skin and circulatory collapse. This side effects are life threatening and must be addressed immediately to avoid more serious effects i.e. death.
Addiction side effects
As mentioned above, dilaudid is a very addictive drug. Safety must therefore be considered when using the drug. For instance, the drug must be used only by those individuals with prescriptions. Also, the drug must be kept away for other people. This is because drug abuse can cause addiction. Confidential help must also be sought to address dilaudid addiction. Chronic dilaudid use of is known to cause both physical and psychological addiction. Psychological addiction side effects are characterized by very intense withdrawal effects that usually develop when a patient stops using dilaudid suddenly.
It is important to note that dilaudid addiction can be treated using a method known as the Waismann method. This method is a rapid detox method that offers hope and recovery to many dilaudid patients among other patients who have developed opiate addiction. The detox method has been available for many decades.
Dilaudid addiction develops accidentally according to many. This simply means that patients become tolerant or dependent towards the drug after prolonged use. It is therefore possible to become dependent when using dilaudid for legitimate reasons. Tolerance towards the drug increased as drug use extends.
Other dilaudid side effects
It is important to note that long-term dilaudid side effects occur after months of misuse or proper use. The side effects are usually very dangerous to the overall health of a person if one continues to use the drug alongside serious side effects. Other common long term dilaudid side-effects include; abnormal pain, loss of sex drive, chronic constipation, severe nervousness, inability to concentrate, organ failure or damage, severe respiratory depression and severe weight loss which eventually leads to anorexia.
It is important to note that there might be other dilaudid side effects that aren't mentioned above. In case you experience any new dilaudid side effect, discontinue use and contact your doctor immediately.
Find Top Treatment Facilities Near You
Detoxification
Inpatient / Residential
Private / Executive
Therapeutic Counseling
Effective Results
Call Us Today!
Speak with a Certified Treatment Assesment Counselor who can go over all your treatment options and help you find the right treatment program that fits your needs.
drug-rehabs.org
1-877-893-8276
Discuss Treatment Options!
Our Counselors are available 24 hours a day, 7 days a week to discuss your treatment needs and help you find the right treatment solution.
Call Us Today!
drug-rehabs.org
1-877-893-8276