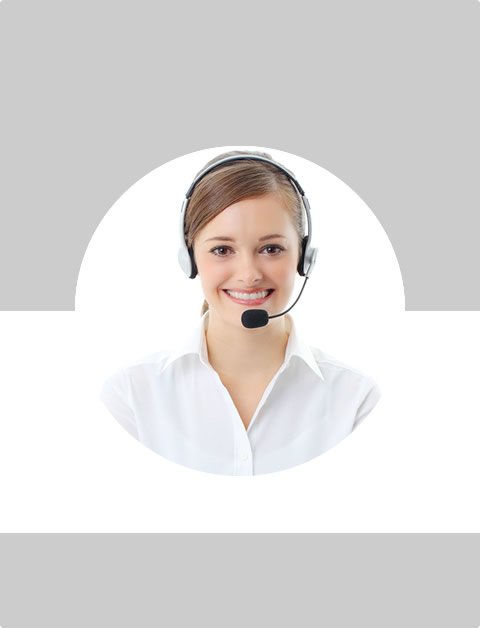 Don't Know What To Do?
Call Now to speak with a Certified Treatment Assesment Counselor who will guide you every step of the way.
This is a free service 100% Confidential
1-877-893-8276
Dihydrocodeine Drug Testing
Did you know that possession of Dihydrocodeine is illegal? Apparently, Dihydrocodeine Drug Testing has been implemented for the purposes of pre-employment testing, reasonable suspicion, random testing, post-accident testing, return to duty testing, and follow-up testing. This can be done in various types by collecting specimen through urine, blood, saliva, and even hair. Why this type of drug test has been implemented? To what extent does the effect of Dihydrocodeine can affect the body system? Read on and find out more.
Determining Dihydrocodeine: Forms and Effect
Known as DHC, Drocode, Paracodeine, and Parzone the Dihydrocodeine is a type of medicine called "opioid painkiller" prescribed for pain, severe dyspnea or an antitussive. Typically offered as tablets, elixirs, solutions, and other oral forms, it is also available in an injectable solution for deep subcutaneous and intra-muscular administration.
How does Dihydrocodeine work? Seemingly, through combining with opioid receptors, Dihydrocodeine imitates the natural action of endorphins in the spinal cord and to the brain. Through this process, it is capable of blocking the transmission of pain signals coming from the nerves to the brain. The pain is still present but it is actually in a moderate mode.
Why there's A Need to Conduct a Drug Test for Dihydrocodeine?
Apparently, Dihydrocodeine is classified by the Drug Enforcement Administration as a controlled substance in most countries. It requires centralized regulations and it becomes illegal once the possession does not undergo prescription. And penalty, has already been imposed, will vary depending on the laws for possession of illicit drugs.
Any type of medicine is definitely useful and effective to individual's system with proper medications. However, abusing it may lead to drug dependency and in return can cause destructiveness to the body parts. Same with abusing Dihydrocodeine, lots of factors may arise once it has been taken in huge doses.
1. Dihydrocodeine can cause drowsiness. Once you are affected with it, you should avoid driving or operating any type of machines and alcohol must be avoided too.
2. The body can become tolerant to this drug once it has been taken in a longer span of time. It may even lessen the affectivity of pain relieving. With lengthy use, the body becomes dependent on it that will lead to withdrawal syndromes such as agitation and irritability once you stop the ingestion. It should be noted that these signs are irritable and can cause discomfort to the user or abuser.
3. Pain killers for headaches can be more worsen due to persistent usage.
4. Hallucinations
5. Confusions
6. Shallow breathing
7. Blurred vision
Time Duration that Dihydrocodeine Stays in the System
In terms of Dihydrocodeine Drug Testing, the presence of Dihydrocodeine in the body will vary depending on the amount being prescribed and to the usage patterns as well. Once it is prescribed under supervision by the medical professional, it will quickly eradicate from the individual's system. Nevertheless, once medication is abused for longer period, expect a slower elimination of this type of drug. Study shows that 10 percent will remain to the body and will be excreted for a maximum of four (4) days while the 90 percent of a single dose vacates the system within 24 hours.
Seemingly, various individual factors will also determine the precise amount of time Dihydrocodeine will remain in the body. Such factors involve, metabolism rate, the length of time the drug was in use, and lastly the Dihydrocodeine amount that was taken on daily basis.
How Dihydrocodeine Can be detected in Drug Testing?
For standard opiate urine test for Dihydrocodeine, it merely does not cause a positive result. Due to the fact that this type of drug does not break down into morphine and therefore opiate urine testing does not detect the presence of Dihydrocodeine. However, there are home and laboratory testing available these days that can detect Dihydrocodeine in the body. The result will just vary depending on the particular type of test being used.
If a home drug test has been implemented and shows positive results for the opiate test, due to the usage of hydromorphone, this must be verified by the laboratory. However, laboratory verification cannot verify the original positive result since it can only test for a morphine residue.
If you want to be Dihydrocodeine-free use it under proper medication to have a greater percentage of passing the Dihydrocodeine Drug Testing.
Find Top Treatment Facilities Near You
Detoxification
Inpatient / Residential
Private / Executive
Therapeutic Counseling
Effective Results
Call Us Today!
Speak with a Certified Treatment Assesment Counselor who can go over all your treatment options and help you find the right treatment program that fits your needs.
drug-rehabs.org
1-877-893-8276
Discuss Treatment Options!
Our Counselors are available 24 hours a day, 7 days a week to discuss your treatment needs and help you find the right treatment solution.
Call Us Today!
drug-rehabs.org
1-877-893-8276