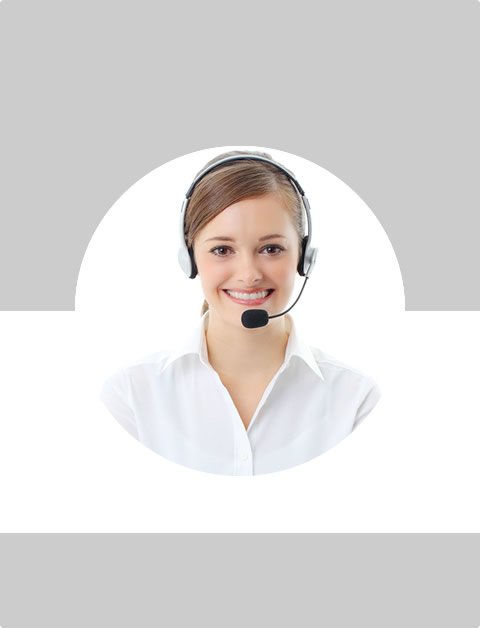 Don't Know What To Do?
Call Now to speak with a Certified Treatment Assesment Counselor who will guide you every step of the way.
This is a free service 100% Confidential
1-877-882-9275
Dexedrine Side Effects
Introduction: Dexedrine
Dexedrine (Dextroamphetamine sulphate) is a (CII) substance which means that it is federally controlled because it has a tendency of being abused and causing dependency. The drug should therefore be kept safely away from abuse or misuse. It is important to note that giving away Dexedrine or selling it without a prescription is illegal.
Cardiovascular effects
Dexedrine is known to cause sudden death among patients suffering from pre-existing conditions i.e. Structural Cardiac Abnormalities among other critical heart ailments/problems. Sudden death among adolescents and children has been reported in the past the main cause being association with stimulant treatment i.e. CNS stimulant treatment used to treat abnormalities in children and adolescents. Dexedrine should not be used to treat children and adolescents with cardiomyopathy, structural cardiac abnormalities, heart rhythm abnormalities among other cardiac problems which cause increased vulnerability to sympathomimetic effects caused by stimulant drugs such as Dexedrine.
Serious Dexedrine side effects in adults include; stroke, sudden deaths and myocardial infarction. These side effects have been reported among adults using stimulant drugs to treat ADHD. It is important to note that adults are more likely to develop serious structural cardiac abnormalities compared to children. Adults are also at a higher risk of getting; serious heart rhythm abnormalities, cardiomyopathy, coronary artery disease among other serious cardiac ailments compared to children.
Dexedrine is also known to cause hypertension among other cardiovascular conditions. This is because Dexedrine is a stimulant which is known to cause increases in blood pressure by about 2 to 4 mmHg. It is therefore important for Dexedrine patients to be monitored for changes in blood pressure and heart rate. Caution should also be taken when treating patients with underlying conditions that might be affected by increases in heart rate or blood pressure. Extreme caution should be taken when treating such patients to avoid side effects such as; heart failure, myocardial infarction and ventricular arrhythmia.
Psychiatric side effects
One of the most common serious psychiatric side effects of Dexedrine is psychosis. Administration of stimulants such as Dexedrine is known to exacerbate symptoms of thought disorder and behaviour disturbance in patients having pre-existing conditions i.e. psychotic disorder. Dexedrine is also known to cause other psychiatric effects i.e. bipolar Illness. Extreme caution is necessary when treating ADHD patients with comorbid bipolar disorder using stimulants. This is because Dexedrine increases the chances of induction of mixed/manic episodes. Before treating comorbid depressive patients with Dexedrine, patients must be screened adequately screened in order to determine if there are any risks of getting bipolar disorder. Screening reveals detailed psychiatric history which is important for eliminating bipolar disorder effects.
Other Dexedrine symptoms
Aggression is a common Dexedrine side effect. Hostility or aggressive behavior is a common Dexedrine side effect observed in adolescents and children with ADHD. Although there might lack systematic evidence that stimulants such as Dexedrine cause hostility or aggressive behavior, it is important to monitor ADHD patients closely to identify signs of worsening aggressive behaviour or hostility to be able to take preventive measures early.
Dexedrine is also known to suppress growth in children. It is therefore important to monitor the height and weight of children especially between ages 7 and 10 to be able to identify this long-term Dexedrine effect in children. It is important to note that the available published data is inadequate to accurately determine if chronic use of Dexedrine (amphetamines) causes suppressed. It is however anticipated that amphetamines such as Dexedrine are likely to cause this effect. Growth should therefore be monitored closely during treatment. If a patient using Dexedrine is found to exhibit signs of suppressed growth i.e. abnormal growth in weight or height then Dexedrine treatment should be interrupted.
Another common Dexedrine side effect is seizures. There is strong clinical evidence suggesting that stimulants such as Dexedrine cause lower convulsive thresholds in patients having a prior seizure history.
Also Dexedrine has been proven to lower convulsive threshold in patients having prior EEG abnormalities and in very rare case; patients with no prior EEG seizure evidence. Dexedrine should therefore be avoided by patients with a history of seizures.
In summary, there are many other Dexedrine side effects that aren't mentioned above. You must inform your doctor in case you have a side effect that isn't mentioned above.
Find Top Treatment Facilities Near You
Detoxification
Inpatient / Residential
Private / Executive
Therapeutic Counseling
Effective Results
Call Us Today!
Speak with a Certified Treatment Assesment Counselor who can go over all your treatment options and help you find the right treatment program that fits your needs.
drug-rehabs.org
1-877-882-9275
Discuss Treatment Options!
Our Counselors are available 24 hours a day, 7 days a week to discuss your treatment needs and help you find the right treatment solution.
Call Us Today!
drug-rehabs.org
1-877-882-9275