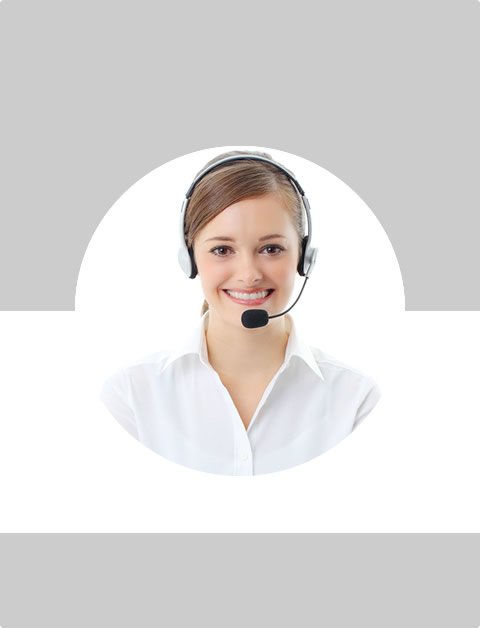 Don't Know What To Do?
Call Now to speak with a Certified Treatment Assesment Counselor who will guide you every step of the way.
This is a free service 100% Confidential
1-877-893-8276
Detox from Alcohol: What to Expect
Detoxification from alcohol is an intervention that helps alcoholic patients navigate safely through the process of withdrawal once they stop taking alcohol. This is usually meant for patients living with chronic alcohol abuse or alcoholism. Patients typically start with detox from alcohol as part of a comprehensive treatment program for alcohol dependence or addiction. While this could be done at home, it can only be done under the supervision of a medical professional.
Withdrawal
Cessation of alcohol intake for an alcoholic is accompanied by serious mental and physical withdrawal symptoms that make it difficult and sometimes dangerous to stay away from alcohol. This is because the brain and body have adjusted to functioning with a large amount of alcohol present. The most common withdrawal symptoms include anxiety, depression, sleeplessness, headaches, stomachaches and nausea, sweats and chills and hallucinations. These vary in intensity depending on an individual's experience with alcohol.
Medication
Detoxification includes the use of cross-tolerant drugs whose effects are similar to those of alcohol. These are largely meant to prevent alcohol withdrawal symptoms. As such, while the process facilitates the elimination of alcohol from your body, it does not involve the complete removal of toxic substances from the body. This is why the need for detoxification is dependent on factors such as the history of alcohol intake, age and medical status.
Detox facilities
Detoxification often takes place on site at an alcohol rehab facility or at a stand-alone detox center. In some cases, alcohol treatment centers may have a comprehensive treatment program that includes detox. However, some rehab facilities cannot handle alcohol detox on site. In such a case, you would have to get detox services from another facility.
Once you check into a detox facility, an intake process is carried out so your individual needs are identified. A full drug history, medical and psychiatric history evaluation may be carried out. This is followed by the medical and psychological interventions designed to help you reach a place of physical and mental balance.
Detox at home
Your doctor may be in a position to prescribe detox from alcohol, which usually consists of a high dose of medication for the first day that gradually decreases over the days following. It is critical to stay away from alcohol when you are going through detox. In fact, a breathalyzer may be used to confirm this. During the detoxification period, regular visits to your doctor may be necessary. Support from your family and friends will be important during detox. In fact, individuals who do not have adequate support at home are advised to check into a facility that offers detox.
What to expect
While detox is meant to reduce the intensity of withdrawal symptoms, the process may still be difficult for some people. For instance, you may experience anxiety for the first few days and difficulty falling asleep. Although withdrawal symptoms might be present even with detox medication, they are a lot less than if you were not taking the medication.
It is also worth noting that detoxification does not make you stop drinking or have cravings. In fact, you may still experience cravings even after detoxification. Detox from alcohol is only meant to make it easier for your body to readjust to the absence of alcohol. Your determination to be alcohol-free is critical in your overall recovery.
Tapering off
It is also possible to slowly reduce the amount you drink over time until you are eventually alcohol-free. However, the self-discipline that it requires makes it extremely difficult to experience success through this approach; for most alcoholics, this is downright impossible. While you may have the best intentions to address your drinking problem, alcohol changes the way your body and brain function, making professional help necessary.
Post-detox
It is important to note that detoxification alone is not adequate when it comes to alcohol addiction treatment. You are less likely to go back to drinking if you have counseling and other support strategies to help you stay off alcohol. Many people with alcohol dependence or addiction find it useful to participate in support groups such as Alcoholics Anonymous or 12-step facilitation therapy. Cognitive behavioral therapy, which emphasizes a problem-solving approach to alcohol dependence, is often included in comprehensive alcohol addiction treatment programs. Family therapy is also important for family members to learn about the nature of alcohol dependence and how to support a loved one suffering from alcoholism.
Find Top Treatment Facilities Near You
Detoxification
Inpatient / Residential
Private / Executive
Therapeutic Counseling
Effective Results
Call Us Today!
Speak with a Certified Treatment Assesment Counselor who can go over all your treatment options and help you find the right treatment program that fits your needs.
drug-rehabs.org
1-877-893-8276
Discuss Treatment Options!
Our Counselors are available 24 hours a day, 7 days a week to discuss your treatment needs and help you find the right treatment solution.
Call Us Today!
drug-rehabs.org
1-877-893-8276