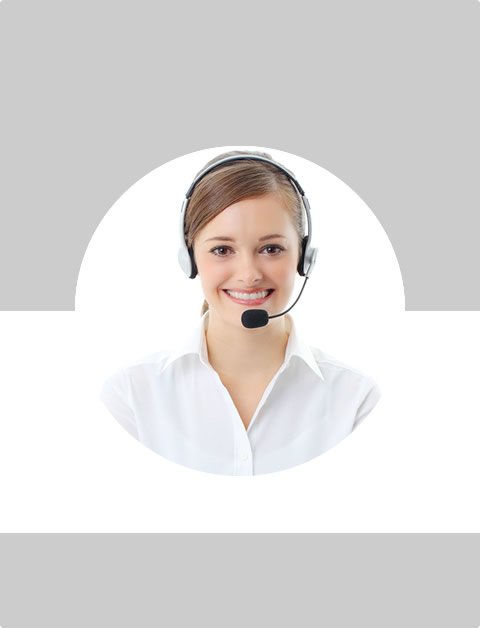 Don't Know What To Do?
Call Now to speak with a Certified Treatment Assesment Counselor who will guide you every step of the way.
This is a free service 100% Confidential
1-877-893-8276
Demerol Withdrawal Symptoms and Treatment
Demerol withdrawal symptoms occur when the use of Demerol is reduced or discontinued. The active ingredient present is Demerol is Meperidine, which is a narcotic analgesic and used in the treatment of moderate to severe pain. It is a prescription drug, similar to Morphine and comes in two forms, syrup and injection.
As with any other narcotic pain killers, Demerol is also highly addictive. Patients using Demerol for pain, develop tolerance quite easily leading to addiction. Long term Demerol users find it difficult to manage without taking the drug and feel a compulsion to take more and more and develop tolerance to high doses. For many people, the fear of going through various unpleasant withdrawal symptoms keeps them away from seeking recovery.
Demerol withdrawal symptoms:
The effect of withdrawal may vary in intensity based on the dosage and the length of time the individual has been using the drug. The withdrawal symptoms are fairly common to other opiates, though each person's experience is different.
a. Early withdrawal symptoms:
Early Demerol withdrawal symptoms include sweating, muscle aches, dysphoria, anxiety, sneezing yawning, runny nose, diarrhoea, problems in falling asleep or staying asleep, increased tearing of the eyes, and in most cases strong cravings for drug. Strong intense drug cravings are one of the most obvious early signs of Demerol withdrawal. Early symptoms of withdrawal can be highly uncomfortable, but not life threatening. The use of long acting opioid agonists can be helpful in some cases, which block the withdrawal effects produced by Demerol, but provides less of a narcotic "high".
b. Late withdrawal symptoms:
As the withdrawal symptoms progresses, the symptoms may change in both severity and type. The person is likely to experience irritability, tremors, nausea and vomiting, severe abdominal pain, goose bumps, body aches and pains, joint or muscle pains, loss of appetite, restlessness, muscle tremors, and more severe and intense drug cravings. Severe vomiting, nausea, diarrhea, and depression is also common at this stage. Colds and chills with alternate hot flashes will also be experienced by the individual. According to the University of Michigan, some patients may develop dilated pupils, rapid breathing, elevated heart rate, as well as spontaneous orgasm. An elevated blood pressure, and heart rate is possible during Demerol withdrawal which may lead to blood clot, heart attack, or stroke. Pain in the back muscle and extremities, and bones will also be experienced by the individual. These are typically the most extreme of the symptoms of Demerol withdrawal.
c. Rebound symptoms:
The symptoms of Demerol withdrawal are often similar to other opiate withdrawal symptoms. Opiates work by suppressing part of the autonomic nervous system which is responsible for muscle action and alertness. When Demerol is stopped, that part of the autonomic nervous system that gets blocked by the medication, become activated leading to abnormal itching ( due to the activation of the blood vessels) and abnormal muscle contractions (also called restless leg syndrome). This heightened activity causes a number of withdrawal symptoms like convulsions, excessive sweating, dehydration, weakness, anxiety, pale and clammy skin, kicking movements of the legs, and suicidal thoughts.
Demerol withdrawal symptoms are not fatal, but may be unpleasant, uncomfortable and bothersome to addicts. Withdrawal symptoms may start developing within a few hours after the last Demerol dose, and can last for days or week before the person becomes normal.
Demerol withdrawal treatment:
Demerol addicts should seek professional help before trying to withdraw the drug. The treatment procedure for Demerol addiction may vary from individual to individual. In general, the patient has to undergo a drug detoxification process in a treatment center, hospital, or under the care of health care provider. Medications are prescribed to stabilize the nerve cell and manage adverse reactions that occur during the detox process.
Once detox program gets over, doctors or health care specialist may work on to overcome the psychological issues of Demerol addiction. For long lasting recovery from Demerol addiction, it is important that the patient attend counselling sessions with a psychiatrist or a psychologist, who can offer motivational suggestions and help to prevent any relapse. To remain drug-free, one can join self-help groups which consist of groups of like-individuals struggling with the same issues of drug or alcohol addiction.
Find Top Treatment Facilities Near You
Detoxification
Inpatient / Residential
Private / Executive
Therapeutic Counseling
Effective Results
Call Us Today!
Speak with a Certified Treatment Assesment Counselor who can go over all your treatment options and help you find the right treatment program that fits your needs.
drug-rehabs.org
1-877-893-8276
Discuss Treatment Options!
Our Counselors are available 24 hours a day, 7 days a week to discuss your treatment needs and help you find the right treatment solution.
Call Us Today!
drug-rehabs.org
1-877-893-8276