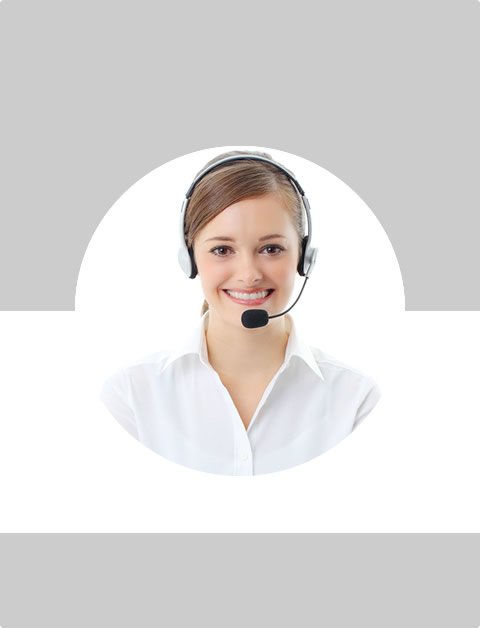 Don't Know What To Do?
Call Now to speak with a Certified Treatment Assesment Counselor who will guide you every step of the way.
This is a free service 100% Confidential
1-877-893-8276
Demerol Side Effects
Introduction: Demerol
Demerol is a narcotic pain killer like morphine. Demerol is used for treating moderate and severe pain. The drug is used in surgery procedures among other pain medication. Demerol also known as meperidine gives pain relief by acting on certain parts of the brain responsible for pain.
Demerol consumer side effects
The side effects mentioned below apply to oral and tablet forms of Demerol. You must seek emergency medical attention if you develop any of the following severe allergic reactions to Demerol. These reactions include; hives, face swelling, lip swelling, tongue swelling, throat swelling and difficulty breathing.
Call your doctor immediately if you experience the following serious side effects of Demerol; slow heartbeat, shallow or weak breathing, fainting or severe drowsiness, convulsions, clammy cold skin, irregular muscle movements, mood changes, confusion, irritability, severe dizziness, severe weakness, agitation, fever, hallucinations, fever, increased heart rate, nausea, overactive reflexes, vomiting, hair loss, diarrhea and loss of coordination.
Less serious or mild Demerol side effects include; constipation, dry mouth, loss of appetite, dizziness, mild weakness, headache, sweating, poor sex drive, itching and urinating less frequently. It is important to note that there may be many other Demerol side effects that are not covered above. In case you experience any side effect that isn't mentioned above after taking Demerol, do not hesitate to contact your doctor.
Demerol side effects for professionals
The side effects below are for the following Demerol forms; compounding powder, intravenous solution, injectable solution, oral tablet and oral syrup.
Demerol nervous system side effects
Some of the common (CNS) Central nervous system Demerol side effects include; sleepiness, sedation, light-headedness, sweating, tremor, agitation, mood changes i.e. dysphoria and euphoria, weakness, disorientation, headache, respiratory depression, seizures, tremors, dizziness, delirium, visual disturbances, dilated pupils, parkinsonian symptoms and muscle twitches.
Demerol central nervous system side effects include excitatory and depressant side effects. It is important to note that excitatory side effects are sometimes assumed as possible meperidine side effects. They may however be side effects caused by metabolite accumulation i.e. normeperidine accumulation. Accumulation this metabolite (normeperidine) usually occurs frequently in individuals or patients suffering from renal insufficiency. The metabolite also accumulates normally in patients receiving meperidine through an analgesia pump that is patient-controlled. It is important to note that severe Demerol side effects i.e. respiratory depression is treatable using opioid antagonist naloxone.
Demerol psychiatric side effects
Some common psychiatric Demerol side effects include; agitation, fearfulness, paranoia, visual hallucinations, auditory/visual hallucinations and hyper vigilance. Side effects such as psychological dependence on Demerol may also develop.
Hypersensitivity and gastrointestinal side effects
Hypersensitivity side effects of Demerol include; shock and anaphylaxis. These are the most commonly reported side effects. Demerol also has gastrointestinal side effects. For instance, Demerol can cause sphincter of Oddi contraction thus increasing intrabiliary pressure. This simply means that Demerol can aggravate as opposed to relieving biliary colic.
Another possible gastrointestinal side effect is constipation. It is however important to note that this side effect is rare with Demerol compared to other narcotics. Other gastrointestinal Demerol side effects include; dry mouth, increased gastroesophageal reflux, nausea, increased pressure and vomiting.
Respiratory and cardiovascular side effects
There have been cases of bronchospasm occurrence in Demerol patients with asthma history. Due to this effect among other respiratory side effects such as respiratory depression, Demerol must be used with extreme caution in individuals or patients having obstructive or severe reactive pulmonary disease. Another common side effect is hypotension common among patients under anesthesia. Hypotension is also common in dehydrated patients and patients receiving other kinds of other medications. Demerol also has cardiovascular side effects. Examples include; phlebitis and hypotension.
Genitourinary, dermatological and musculoskeletal side effects
One of the most common Demerol genitourinary side effects is urinary retention. Dermatological Demerol side effects reported include; pruritus, rash and sweating. The main musculoskeletal side effect caused by Demerol is muscular rigidity induced by meperidine.
Other Demerol side effects
Other Demerol side effects include; opioid abstinence and withdrawal syndrome Opioid abstinence and/or withdrawal syndrome are characterized by the following side effects; restlessness, rhinorrhea, lacrimation, yawning, chills, perspiration myalgia and mydriasis. Other side effects may also develop i.e. anxiety, irritability, backache, weakness, joint pain, insomnia, abdominal cramps, nausea, anorexia, diarrhea, vomiting, increased blood pressure, increased heart rate and increased respiratory rate.
Find Top Treatment Facilities Near You
Detoxification
Inpatient / Residential
Private / Executive
Therapeutic Counseling
Effective Results
Call Us Today!
Speak with a Certified Treatment Assesment Counselor who can go over all your treatment options and help you find the right treatment program that fits your needs.
drug-rehabs.org
1-877-893-8276
Discuss Treatment Options!
Our Counselors are available 24 hours a day, 7 days a week to discuss your treatment needs and help you find the right treatment solution.
Call Us Today!
drug-rehabs.org
1-877-893-8276