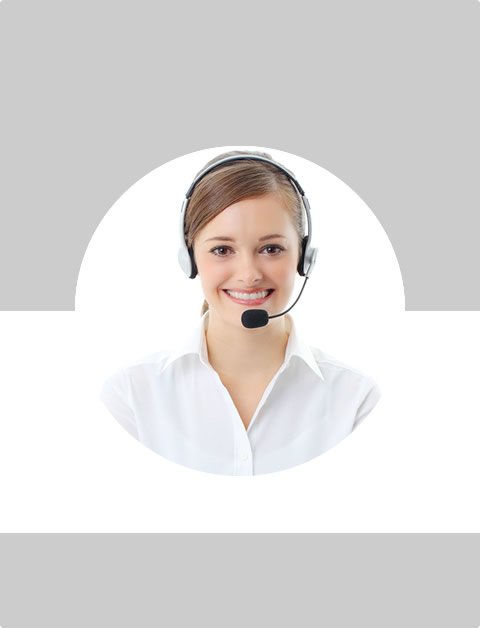 Don't Know What To Do?
Call Now to speak with a Certified Treatment Assesment Counselor who will guide you every step of the way.
This is a free service 100% Confidential
1-877-893-8276
Crack Withdrawal Symptoms
Crack is the freebase form of cocaine. Freebase is the process of converting cocaine in to Crack, in which the Cocaine is cooked with sodium bicarbonate (baking soda) or ammonia to form chunks, chips, or rocks that can be smoked. It is usually smoked through a pipe, and gets its name from the crackling sound when it is smoked. Crack more intense and highly addictive compared to powdered cocaine. However, the effects are short lived when compared to snorting using powdered cocaine.
Crack users will be quite familiar with crack withdrawal symptoms. This is due to the fact that, each hit is followed by a short mini withdrawal effect leading to the next dose. Taking crack cocaine gives a quick rush followed by a low-down effects, usually after 10 to 15 minutes, which is the hallmark symptom of drug wearing off and the powerful urge to take more.
Crack withdrawal symptoms:
a. Severe fatigue:
Severe fatigue is an early onset symptom. Intense fatigue sets in when the addict tries to come out of the stimulation of the drug and its withdrawal effects. The person may feel sluggish and sleep for more time. While sleep is always welcomed to helps get through withdrawal symptoms, the addicts may feel fatigue simultaneously with inability to sleep because of their feeling of restlessness, irritability, and anxiety.
b. Insomnia:
Sleep disturbances may lead to insomnia, which may result in decreased energy and daytime fatigue.
c. Depression:
Crack withdrawal creates moderate to severe depression for many reasons. Fatigueness and loss of energy may make addicts hopeless. They tend to mourn for Crack, much like experiencing the loss of a close friend. Additionally, the drug may alter the chemicals in the brain and the person may become more susceptible to symptoms of depression. Extreme symptoms of depression may make the addict feel that they will never and may even develop suicidal tendencies.
d. Altered mood:
Altered moods are rooted in physiological and psychological processes. Physiological effects of altered mood are due to the changes in brain chemicals, and the body is trying to cope with the loss of chemicals flowing through the blood. During withdrawal of Crack, the body tries to return to its normal state and sends signals until it understand that it no longer going to receive any drug. This may cause the individual to feel restless, irritable, and agitated. Another common side effect of ending Crack cocaine is hyperactivity. Psychologically, addicts used to engage in drug activity, and they do not know what to do without them resulting in altered mood.
e. Mental disturbances:
Psychosis and anxiety are experienced by some individuals withdrawing from Crack cocaine. Psychosis is characterized by visual and auditory hallucinations which are more frightening. Anxiety develops when they feel that they cannot cope up without Crack, and may send them back to using the drug.
f. Chest pain:
Withdrawing Crack cocaine may induce the release of a stress hormone that causes a phenomenon called broken heart syndrome. It is characterized by having heart pain that often resembles a heart attack. The body reacts to the stress condition, and the heart enlarges, termed as cardiomyopathy. Just because, the symptoms of broken heart syndrome is similar to a heart attack, anyone who is undergoing Crack withdrawal should seek medical help to rule out the complications of any heart problem and receive appropriate treatment.
g. Crack cravings:
Crack cravings is one the earliest withdrawal symptoms following stopping Crack use. Not only its onset is early, but also it is very difficult to control and may drive the addict back to drug use. Crack use for extended periods of time, make the addict depend on it. When it is no longer available, signals are transmitted to the brain motivating it to use Crack. Cravings for Crack are both physical and psychological. Psychologically the person feels that he may not be able to get through the day without the drug, and life is unworthy as it is very difficult to live.
To overcome drug cravings, the addict should wait out of the body's urge to resupply Crack Cocaine. Learning to cope up with stress and other life issues, without turning back to Crack Cocaine is what every user should learn psychologically.
Find Top Treatment Facilities Near You
Detoxification
Inpatient / Residential
Private / Executive
Therapeutic Counseling
Effective Results
Call Us Today!
Speak with a Certified Treatment Assesment Counselor who can go over all your treatment options and help you find the right treatment program that fits your needs.
drug-rehabs.org
1-877-893-8276
Discuss Treatment Options!
Our Counselors are available 24 hours a day, 7 days a week to discuss your treatment needs and help you find the right treatment solution.
Call Us Today!
drug-rehabs.org
1-877-893-8276