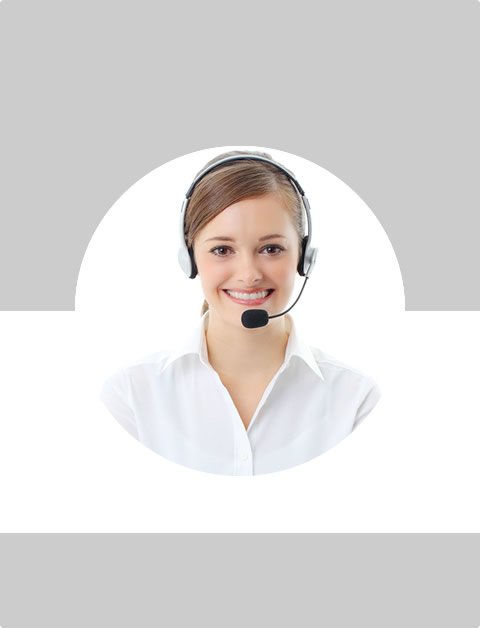 Don't Know What To Do?
Call Now to speak with a Certified Treatment Assesment Counselor who will guide you every step of the way.
This is a free service 100% Confidential
1-877-893-8276
The Consequences of Addiction
Addiction to drugs is a brain disease. At first, drug use may be voluntary but after continued use, it leads to drug addiction. Drug addiction alters brain circuitry and gene expression and this in turn affects the addict's behavior. As addiction develops, these changes in the brain affect the person's ability to make voluntary decisions, which leads to obsessive drug craving, seeking, and use.
The consequences of addiction are numerous. Addiction can have a great impact on the individual's feelings, behavior, and thoughts. It disturbs attitudes and perceptions and can disrupt the individual's personality significantly. While the drugs interfere with the brain's natural chemistry, the experience of addiction affects how the person behaves, thinks, and feels. The extent of psychological disruption caused by addiction varies greatly. A person addicted to cigarettes doesn't suffer similar harmful social consequences as a person who is addicted to heroin. The consequences of addiction can be far reaching. Cancer, stroke, cardiovascular disease, hepatitis, lung disease, and HIV/AIDS can be consequences of drug addiction. Some health effects occur after prolonged drug use or when high doses of drugs are used, but some effects will occur after just one use. The effects of drugs can be seen at home, at work, in school, and in the society
Psychological Effects of Addiction
How severely an individual gets affected psychologically by drugs depends on the ongoing circumstances in his life and his mental health before he got addicted. If the person is physically unwell, homeless, and unemployed, his psychological health will probably suffer more than if he has a supportive family, a job, and a home. Some of the consequences of addiction are:
Effects on the Family
One sad aspect of drug addiction is that it takes a very heavy toll on the family members. Most parents who take their children for treatment often tell the therapists and counselors that they want to "have their children back." In some cases, the courts have to forcefully remove the children from their homes. If the drug addict is given access to family assets, it may result in financial instability. Addiction can make the addict to steal money and valuables from his home in order to buy drugs. For the addicted person, his family can be his source of strength and support. The family can share in the addict's victory over drug addiction.
Effects on Health
Drug addiction causes numerous negative effects on the addicted person. The addiction is not only psychologically incapacitating, it drains the addict physically as well. If left unchecked, the drug eventually wins. Drugs can have negative effects on the individual's health which can be potentially devastating. The health consequences vary depending on the specific type of drug, length of time the drug is used, and frequency of use. The addict will take drugs in order to "feel better" and this might lead to cardiovascular disease, overdose, stroke, HIV/AIDS and other related illnesses.
Effects on the Economy
Drug addiction has a very big impact on a country's economy. According to The National Institute on Drug Abuse, $67 billion dollars is used up in the US by drug addiction. This includes the treatments, cost of law enforcement, traffic injuries, incarceration, and lost time at work, among others. Drug addiction results in impaired reasoning, which leads to a higher crime rate. Drug addicts are more likely to commit crimes than other individuals.
Effects on the Society
According to The National Library of Medicine, 20 percent of all people in the US have used prescription drugs at one time for non-medical reasons. Drug addiction destroys the abuser's life and affects the society at large. People may have to pay higher taxes to cater for the many institutions that deal with drug addicts. The prisons are packed with people who have addiction disorders. 70 percent of all prison inmates in the United States regularly use drugs, while 80 percent of the people who have been imprisoned since 1985 are drug delinquents.
Effects on the Law
Cases of, theft, drug busts, drive-by shootings, drug manufacturing, illegal trafficking, and arrests for crimes like murder and child neglect are reported daily by the news media. When followed closely, these cases mostly have a drug addiction component related to them.
By looking at the alcohol-related deaths, the misuse of the healthcare system by drug addicts, the increased rate of work absenteeism, it is easy to see just how far reaching the consequences of drug addiction are.
Find Top Treatment Facilities Near You
Detoxification
Inpatient / Residential
Private / Executive
Therapeutic Counseling
Effective Results
Call Us Today!
Speak with a Certified Treatment Assesment Counselor who can go over all your treatment options and help you find the right treatment program that fits your needs.
drug-rehabs.org
1-877-893-8276
Discuss Treatment Options!
Our Counselors are available 24 hours a day, 7 days a week to discuss your treatment needs and help you find the right treatment solution.
Call Us Today!
drug-rehabs.org
1-877-893-8276