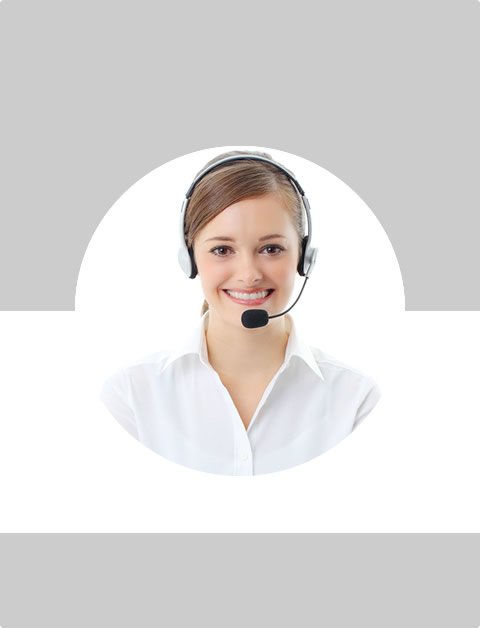 Don't Know What To Do?
Call Now to speak with a Certified Treatment Assesment Counselor who will guide you every step of the way.
This is a free service 100% Confidential
1-877-893-8276
Cocaine Withdrawal
Most people struggle to grasp the addictiveness of cocaine, mostly because the withdrawal effects are different than that of any other addictive drug. Cocaine withdrawal effects appear when an addict cuts down or quits taking this drug.
Symptoms of cocaine withdrawal
The withdrawal symptoms related to depressant drugs, such as heroin and alcohol are easier to identify than the signs presented by cocaine withdrawal. Cocaine is a stimulant drug that causes no immediate physical withdrawal symptoms. This is the reason why most physicians initially believed that it is not an addictive drug. The extensive usage of cocaine during 1980s led to huge concern about its adverse effects on human body. Researchers all around the world have been studying how this drug influences human body. They have found that most cocaine withdrawal symptoms are purely psychological. Some of the common signs include:
1. Agitation
2. Restless behavior
3. Mood swings
4. Depression
5. Generalized malaise
6. Fatigue
7. Vivid and unpleasant dreams
8. Increased appetite
9. Slow activity
10. Insomnia
The depression and drug craving normally lasts for months, when a long-term heavy cocaine user stops taking the drug. In severe cases, suicidal thoughts might occupy the user's minds. Although people feel intensive craving for this drug, the "high or euphoria" associated with its usage becomes less pleasant with time.
Causes of cocaine withdrawal symptoms
Cocaine addicts experience feeling of extreme joy or euphoria. This is because this substance causes their brain to release high amounts of certain bio-chemicals. Apart from the damage it causes to your brain, cocaine has adverse effects on other body parts. Basically, this drug stimulates your CNS (central nervous system), leaving you craving for cocaine rather than food or liquid. This substance disrupts the normal physiological processes. It interferes with the proteins in your body that are otherwise involved in dopamine transport. This causes dopamine to accumulate in synoptic responses that are responsible for creating the drug-induced feeling of euphoria.
Generally, cocaine addicts lost weight due to their lack of appetite. They also face multiple problems, such as nausea, cardiovascular irregularities, manic episodes, collapse of nasal spectrum, and psychotic behavior episodes. Cocaine abusers are often witnessed to neglect physical hygiene and experience flu-like symptoms all the time.
When an addict abruptly stops using cocaine, a crash follows just about instantaneously. This crash is usually accompanied by severe craving of this substance. Fatigue, anxiety, lack of pleasure, sleeplessness, extreme suspicion and agitation are some of the additional symptoms of cocaine withdrawal. The level of craving, delayed depression and irritability caused by cocaine withdrawal are worse that other drugs' withdrawal signs.
Cocaine Addiction Treatment
Cocaine addiction treatment normally starts with detoxification. Detox procedure helps eliminating the residual toxins present in your body due to drug abuse. Unlike other withdrawal treatment, there are no medications approved by FDA to treat cocaine addiction and its withdrawal symptoms. However, drugs like amantadine and bromocriptine might help reducing patient's craving. Moreover, these medications can also normalize sleep and increase energy, particularly among addicts who have been using cocaine for a long time.
There are numerous effective addiction treatments available for cocaine abusers. Behavioral treatments, especially cognitive-behavioral therapy, help decreasing cocaine usage. These treatment options also help preventing relapse. Behavioral therapies are more effective in outpatient and residential settings. Other treatment options include counseling, motivational incentives, residential programs, 12 step programs, and community-based recovery groups, e.g. Cocaine anonymous. Using a combination of different treatments is ideal for treating cocaine addiction. A professional rehab can shape a special treatment program according to the physical and psychological condition of the addict. They usually assign a team of specialists to every patient. These professionals help the addict on the road to recovery.
Possible complications
Many drug users use more than one drug at a time, which might cause severe damage to their mind and body. Three of the most common complicated situations include:
1. Craving and overdose
2. Severe Depression
3. Suicide
Prevention
Avoiding cocaine use is undoubtedly the best option. However, if you have been using cocaine and wish to stop, start avoiding places, people and things associated with this drug. It is advisable to think about the negative effects caused by this substance rather than the possible euphoria produced by it. Group participation is another effective option that is helpful for most people.
Find Top Treatment Facilities Near You
Detoxification
Inpatient / Residential
Private / Executive
Therapeutic Counseling
Effective Results
Call Us Today!
Speak with a Certified Treatment Assesment Counselor who can go over all your treatment options and help you find the right treatment program that fits your needs.
drug-rehabs.org
1-877-893-8276
Discuss Treatment Options!
Our Counselors are available 24 hours a day, 7 days a week to discuss your treatment needs and help you find the right treatment solution.
Call Us Today!
drug-rehabs.org
1-877-893-8276