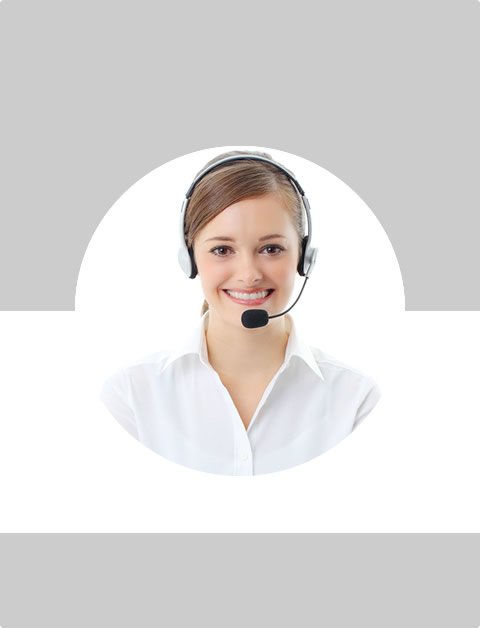 Don't Know What To Do?
Call Now to speak with a Certified Treatment Assesment Counselor who will guide you every step of the way.
This is a free service 100% Confidential
1-877-893-8276
Harmful Effects Of Chronic Benzodiazepine Use
Benzodiazepines are powerful drugs of the psychoactive class and are used in treating anxiety, insomnia, muscle spasms, seizures and alcohol withdrawal. These drugs were approved for use by U.S Food and Drug Administration in the 1960s and became widely know with the release of diazepam, which is commercially known as Valium. While benzodiazepines are very effective in helping people suffering from debilitating conditions like insomnia and anxiety, they also come with serious health risks. When benzodiazepines are taken chronically, they lose their therapeutic efficacy and produce a wide range of harmful effects. Chronic benzodiazepine use puts the user at a risk. Here is a look at the various harmful effects of prolonged benzodiazepine use.
Chronic use of these drugs affects a person's memory. Benzodiazepines act as depressants to the central nervous system and this can end up effecting how an individual learns and remembers. These drugs work both as an amnesic and a sedative, affecting short-term memory, particularly the ability to remember specific events according to place, time and significance. Prolonged use of benzodiazepines can seriously damage an individual's memory in regard to school, work and family. Patients who take benzodiazepines experience a significant memory deficit compared to those who are not under this medication. In high doses, this drug induces a much greater sense of amnesia.
Chronic benzodiazepine use also leads to affective reactions. Patients who use benzodiazepine for long might suffer both depression and emotional anesthesia, which is an apathetic state in which all emotions are dulled. In patients with depressive disease, benzodiazepines can worsen the depression and incite suicide. Conversely, some people experience euphoria, and when used intravenously, benzodiazepines have abuse liability.
Benzodiazepines
Occasionally, benzodiazepines create a paradoxical stimulant effect. Clonazepam, which is given as an anticonvulsant could provoke hyperactive and aggressive behavior and exacerbation of seizures. Patients on low chronic benzodiazepine doses sometimes give uncharacteristic antisocial acts like sexual offenses or shoplifting, while those on higher doses might produce outbursts or violent behavior and rage, especially in anxiety patients. Some anxiety patients who are treated using benzodiazepine report a boost in anxiety, nightmares, insomnia, hallucinations and irritability.
Benzodiazepine Effects
Continuous use of benzodiazepine may also affect the central power of endocrine function by acting on the anterior pituitary or hypothalamus. Oxazepam and temazepam have shown to boost prolactin and plasma cortisol concentrations, and diazepam raises the secretion of growth hormone in normal subjects. Endocrine symptoms that occur in chronic benzodiazepine users include pre-menstrual tension, menstrual irregularities, gynaecomastia, and breast engorgement.
Prolonged benzodiazepine use has adverse effects in pregnancy. These drugs easily pass via the placenta and they have the same impact on the mother as on the developing fetus. Additionally, newborn babies who are exposed to benzodiazepines undergo difficult withdrawal symptoms once they are born since these drugs are highly addictive. Maternal use of these products also increases the risk of low birth weights, preterm birth, intestinal problems and congenital malfunctions. Mothers on benzodiazepines should reduce their doses or stop taking the medicine altogether, when pregnant.
Using Benzodiazepine for a prolonged time leads to movement difficulties. Users of these products might have weak muscles, which can negatively affect how they move. For instance, if the muscle weakness happens in the arm of an user, he or she might have problems lifting things. Benzodiazepine users might also experience lack of coordination, which causes them to fall easily. Another harmful effect of using benzodiazepines for long is that they make the user feel ill. Long term usage of these products might make users have headaches or feel sick in the stomach.
Long-term usage of benzodiazepine can also lead to addiction. With continuous use, some people develop a dependence on the drug to retain psychological comfort. These people experience withdrawal symptoms in case the drug is stopped or its dosage reduced. A good number of patients who take this product become dependent after using it for about six months. However, this dependence occurs just after few weeks in other patients.
Withdrawal symptoms of benzodiazepines can be quite severe and are similar to those associated with alcohol, barbiturates and alcohol. These symptoms might occur insidiously as the patient continues to use the therapeutic dosages or might occur on drug withdrawal or dose reduction. There are many benzodiazepine withdrawal symptoms including acute anxiety with hyperactivity, insomnia and panic attacks, numbness, muscle pains, tremor, weakness, stiffness, nausea, vomiting, abdominal pain, constipation, gaseous distention, diarrhea and dysphagia.
Find Top Treatment Facilities Near You
Detoxification
Inpatient / Residential
Private / Executive
Therapeutic Counseling
Effective Results
Call Us Today!
Speak with a Certified Treatment Assesment Counselor who can go over all your treatment options and help you find the right treatment program that fits your needs.
drug-rehabs.org
1-877-893-8276
Discuss Treatment Options!
Our Counselors are available 24 hours a day, 7 days a week to discuss your treatment needs and help you find the right treatment solution.
Call Us Today!
drug-rehabs.org
1-877-893-8276