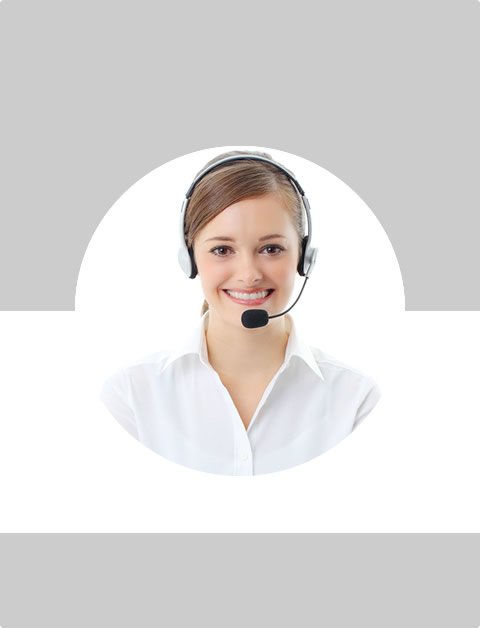 Don't Know What To Do?
Call Now to speak with a Certified Treatment Assesment Counselor who will guide you every step of the way.
This is a free service 100% Confidential
1-877-893-8276
Behavioral Change Through Treatment
Behavioral change is the most important element for effective treatment for addiction. They help people engage in drug addiction treatment program, increase their life skills to manage stressful situations and environmental cues that often trigger intense drug cravings and prompt for another compulsive abuse cycle, and modify their behaviors and attitudes related to drug addiction. In addition, behavioral change increases drug effectiveness and help drug addicts stay in treatment program for longer time.
Behavioral change through treatment:
Many behavioral therapies have shown to help individuals achieve initial abstinence from drug abuse before a patient achieves prolonged abstinence. The various behavioral therapies that are used in drug addiction treatment includes
Cognitive behavioral therapy:
Cognitive behavioral therapy is known to be quite valuable in the treatment of drug addiction, particularly as part of an overall program for recovery. It is short-term, focused therapeutic approaches to aid drug addicts develop abstinence by following the same process of learning he or she use to develop drug addiction initially. It is based on the idea that thoughts and feelings are caused by a person's thoughts, not an outside stimuli like events, situations or people.
According to cognitive therapists, People may not be able to changes their circumstances, but it is possible to change the way they perceive others and therefore change how they feel and behave. The aim of cognitive therapy in drug addiction is to make the individual recognize situations he or she are most likely to take drugs, avoid such circumstances if possible, and cope up with other issues that may lead to drug abuse.
The components of cognitive behavioral therapy includes
Functional analysis:
Here, the patient and the therapist work together and figure out the feelings, thoughts, and circumstances of the patient before and after using drugs. Functional analysis helps to determine the risks that often lead to drug relapse, and also gives insight on why the patient uses drugs and identify situations that the person have difficulties in coping.
Skills training:
Skills training help individuals to learn or relearn coping skills. The therapists here help drug addicts to forget old habits and learn skills and habits that cause healthy living. Here, the main aim is to teach the drug addict to modify the way they think about their drug addiction and to help them study new methods to cope up with circumstances and situations that took them to their abusing behaviors earlier.
Cognitive therapy is a short term process, and is usually completed in 12 to 16 sessions. Cognitive behavioral therapy works well for some individuals, but not for everyone. It works best when combined with other pharmaceutical treatment procedures.
Motivational incentives:
Motivational incentive utilizes positive reinforcement techniques like providing privilege's or rewards for the individual for remaining free of drug, for taking treatment drugs as prescribed, or for participating or attending counselling sessions.
Motivational interviewing:
This technique is used overcome addiction, which focuses on exploring and resolving ambivalence and aims on motivational processes within the person to accelerate change. It is based on three concepts which are, instead of imposing confrontation by the therapist, collaboration between the patient and therapist is essential for better mutual understanding; instead of imposing therapists ideas, the patient's own ideas are drawn out; rather than therapist having authority over the patient, the person addicted is given autonomy which empowers them and also gives them responsibility for their action.
The four guiding principles that form the basis for motivational interviewing approach includes empathy and acceptance, helping people to make up their minds, developing new understanding, and being supportive. These principles are considered vital in establishing trust with the individual for a better therapeutic relationship.
Group therapy:
It is a kind of psychotherapy that contains 2 or more people who work with one or a group of therapist or counsellors. It is a popular therapy for different support groups, where the participating members of different groups not only share their ideas and give advice, but also learn from others from their experience. Compared to one-to-one therapy for coping with drug addiction, group therapy is considered much more effective. Various group therapy approaches that are used commonly by behavioral therapist include family group therapy, peer group therapy, and culturally specific group therapy.
Find Top Treatment Facilities Near You
Detoxification
Inpatient / Residential
Private / Executive
Therapeutic Counseling
Effective Results
Call Us Today!
Speak with a Certified Treatment Assesment Counselor who can go over all your treatment options and help you find the right treatment program that fits your needs.
drug-rehabs.org
1-877-893-8276
Discuss Treatment Options!
Our Counselors are available 24 hours a day, 7 days a week to discuss your treatment needs and help you find the right treatment solution.
Call Us Today!
drug-rehabs.org
1-877-893-8276