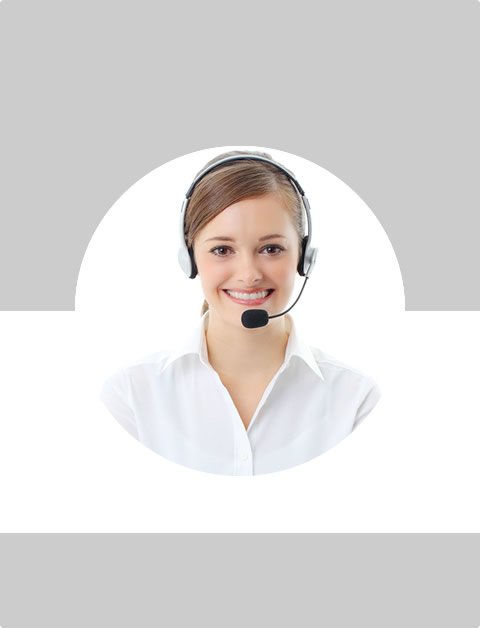 Don't Know What To Do?
Call Now to speak with a Certified Treatment Assesment Counselor who will guide you every step of the way.
This is a free service 100% Confidential
1-877-882-9275
A Campaign Warning Children About the Dangers of Prescription Drug Abuse
Images of diarrhea, vomiting and uncontrollable shaking are at the core of an attention-grabbing campaign being introduced as a pilot program in several areas to educate middle and high school age kids about the dangers of the recreational abuse of prescription medications. The campaign, aptly named "Painfully Obvious™," is designed to provide information and stimulate open discussion among kids and those who influence them the most, including peers, parents, educators and community leaders. The program was developed as a public service by Purdue Pharma L.P., a research-based pharmaceutical manufacturer, and is being implemented in cooperation with Community Anti-Drug Coalitions of America (CADCA).
"Painfully Obvious" messages tap directly into teen values, warning kids that prescription drug abuse can embarrass them and isolate them from their peers - in addition to the risk of addiction, overdose and death. The initial pilot campaign will involve the dissemination of educational materials to local organizations involved in drug abuse prevention and education as well as the use of paid radio advertisements and public service announcements on local radio stations targeting high school and middle school students.
Teen Prescription Drug Use Statistics
Although there are no accurate statistics on the incidence of prescription drug abuse among teens, the National Institute on Drug Abuse indicated in an April 2001 report that the non-medical use of prescription drugs is increasing among children age 12-17* .
"Teens may assume that prescription drugs are safe to use recreationally since they are produced under controlled conditions and approved for medical use by the U.S. Food & Drug Administration," said Pamela Bennett, RN, BSN, Director of Advocacy at Purdue Pharma. "What they need to realize is that when a doctor writes a prescription, it is for a specific individual. The doctor considers the patient's medical history, allergies, and other specific information before prescribing a medication. What is safe for a patient under a doctor's care may be dangerous for another person."
In a departure from other prevention programs, the "Painfully Obvious" campaign uses graphic references such as "explosive diarrhea", "projectile vomit", and "spastic shaking" to grab kids' attention and acquaint them with some of the potential side effects associated with abusing prescription drugs. These messages are designed to speak directly to teens to help them realize that - in addition to the risk of addiction, overdose, and even death - prescription drug abuse can embarrass them and isolate them from their peers.
Prescription Drug Use Increases
"Prescription drug abuse is becoming an increasing problem in many communities across the country," said General Arthur T. Dean, Chairman and CEO of CADCA. "It is essential that we proactively address this as a national health issue with effective prevention and educations efforts. We think this program can provide educators and parents with valuable materials to help warn youth about the dangers of prescription drug abuse."
The program materials include a discussion leader's guide and lesson curriculum for teachers and counselors to use in a class or group discussion setting, a parent's guide for talking to teens about prescription drug abuse, and information for teens on the dangers of prescription drug abuse. These materials are available free of charge from Purdue Pharma in a number of formats, including the "Painfully Obvious" website (http://www.painfullyobvious.com/), CD-Rom, and printed kits. In addition, the Painfully Obvious program materials will be distributed by Community Anti-Drug Coalitions of America (CADCA) to its 5,400 member organizations nationwide.
The program was developed based on a review of existing prevention programs, interviews with national prevention experts, and research with panels of middle and high school children. The Painfully Obvious campaign fills a void that exists due to the absence of a national program aimed specifically at preventing prescription drug abuse by teens.
"Drug abuse prevention experts and members of law enforcement told us that our resources would be best used in supporting education and prevention efforts among this age group," said Bennett. "However, we could not find any comprehensive national programs that addressed prevention of prescription drug abuse. It is our hope that the Painfully Obvious program will become an useful tool to curb prescription drug abuse among this age group."
Northcastle Partners, a firm that is nationally recognized for advertising and marketing to middle school and high school students, was retained by Purdue Pharma to develop the campaign. Focus groups of teens were held before and after the materials were developed which confirmed that the messages were well received by this age group. Materials were also reviewed by a number of experts in the field of law enforcement, education and drug abuse prevention who provided useful input into the program's development and use.
Four regions have been chosen for the pilot radio campaign, including Philadelphia; Cincinnati; Southern Virginia; and West Palm Beach, Florida. In addition to the use of the program materials in schools and prevention efforts, radio advertisement and public service announcements are running on some of the top ranked stations reaching the 12-to-18 age group in each region.
Find Top Treatment Facilities Near You
Detoxification
Inpatient / Residential
Private / Executive
Therapeutic Counseling
Effective Results
Call Us Today!
Speak with a Certified Treatment Assesment Counselor who can go over all your treatment options and help you find the right treatment program that fits your needs.
drug-rehabs.org
1-877-882-9275
Discuss Treatment Options!
Our Counselors are available 24 hours a day, 7 days a week to discuss your treatment needs and help you find the right treatment solution.
Call Us Today!
drug-rehabs.org
1-877-882-9275