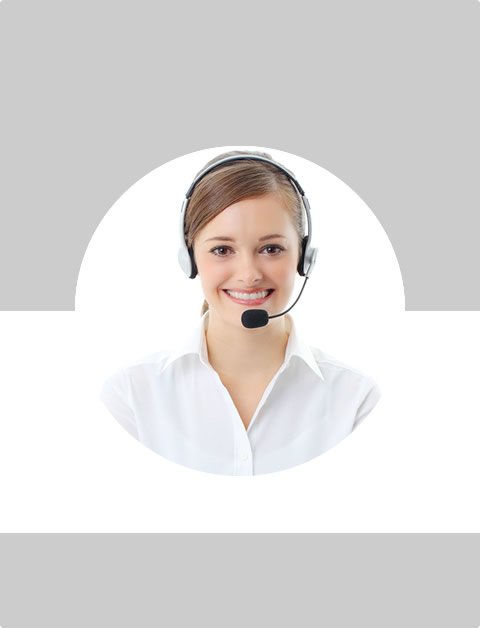 Don't Know What To Do?
Call Now to speak with a Certified Treatment Assesment Counselor who will guide you every step of the way.
This is a free service 100% Confidential
1-877-893-8276
Buprenorphine Abuse Treatment Approaches
Buprenorphine is a semi-synthetic opioid that can be found under the form of pills or injections (for intramuscular or intravenous administration). Buprenorphine is used to treat pain or drug dependence. Given the fact that it is highly effective, it has been approved in many European countries for the treatment of drug addiction - mainly for the treatment of heroin addiction, as it reduces cravings and prevents withdrawal symptoms.
Buprenorphine Abuse Treatment
Buprenorphine abuse occurs when the patient misuses the drug and does not follow the doctor's indications. This usually refers to overdosing - some patients who suffer from severe pain tend to take high doses of buprenorphine in order to calm down the pain. However, in time, the body can become used to this drug, therefore its efficiency is significantly diminished. In this situation, the patient will require a higher dose, as the body will stop responding to the typical dose or buprenorphine (which is usually quite low, given the fact that it is very powerful).
Buprenorphine abuse refers to uncontrollable craving and compulsive medication seeking which persists in the long run. Despite the fact that this abuse may not have consequences on the spot, it can lead to severe affections in the long term. In other words, at first the patient takes the medicine according to the doctor's indications, and then he or she starts to consume it compulsively.
The patient feels like he cannot live without the drug. This particular type of behavior results mainly from the side effects of prolonged drug exposure on the functioning of the brain. Drug abuse can and will affect multiple brain circuits, such as those responsible for memory, learning, control and behaviour. If the patient abuses drugs, then he or she may deal with issues like memory loss, difficulty when learning, lack of control or unexplained behaviour. This is where buprenorphine steps in and aims to relieve these side effects.
Given the fact that buprenorphine abuse can have long-term consequences and it affects many aspects of the patient's life, the treatment options are not simple. Generally speaking, effective treatment programs incorporate different treatment options which aim to treat particular aspects of the addiction. The treatment approach should be individual and it should be designed based on the patient's symptoms and form of substance abuse. Buprenorphine abuse can be considered a chronic disease due to the fact that the patient takes the medicine compulsively, and this is why people cannot just stop using buprenorphine for a couple of days and be cured.
Treatment Approaches
For effective treatment of buprenorphine abuse, medication and behavioral therapy should be combined. These are essential components of an overall therapeutic process that should include relapse prevention as well. Easing the withdrawal symptoms is another essential part of the treatment, while preventing relapse is vital in the long run, otherwise the patient may tend to abuse this semi-synthetic opioid in the future.
Various medications can be used in order to reestablish regular brain function, to prevent relapse and to diminish cravings over the years. At the moment of speaking, there are various medications available for alcohol addiction, drug addiction and tobacco addiction.
Buprenorphine, along with other medications like methadone or naltrexone are known to be highly effective for the treatment of opiate addiction. Nonetheless, these particular drugs must be administered solely by the doctor, as medication abuse may appear if they are not used properly. Buprenorphine is used in order to relieve cravings and to suppress withdrawal symptoms. For this reason, some patients may tend to abuse buprenorphine whenever they feel that the withdrawal symptoms are too hard to cope with.
Patients who use buprenorphine feel normal, they do not feel high. The mechanism behind this medication is very simple: it tricks the brain into believing that buprenorphine is the drug the brain was used to - therefore, it prevents withdrawal symptoms. Buprenorphine is very long acting, therefore you do not have to worry about taking the pill on a regular basis (the doctor should explain you everything you need to know).
In conclusion, those who use buprenorphine may experience drowsiness, and this is why they should avoid driving or performing other high-risk tasks. The treatment with buprenorphine can last anywhere for a couple of days to a few months, based on the severity of your drug addiction.
Find Top Treatment Facilities Near You
Detoxification
Inpatient / Residential
Private / Executive
Therapeutic Counseling
Effective Results
Call Us Today!
Speak with a Certified Treatment Assesment Counselor who can go over all your treatment options and help you find the right treatment program that fits your needs.
drug-rehabs.org
1-877-893-8276
Discuss Treatment Options!
Our Counselors are available 24 hours a day, 7 days a week to discuss your treatment needs and help you find the right treatment solution.
Call Us Today!
drug-rehabs.org
1-877-893-8276