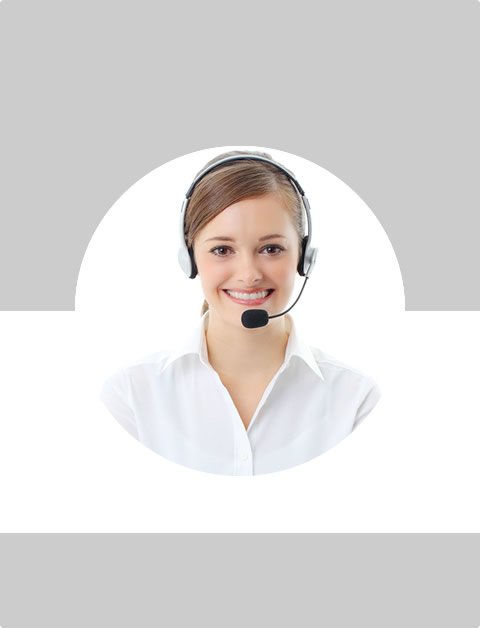 Don't Know What To Do?
Call Now to speak with a Certified Treatment Assesment Counselor who will guide you every step of the way.
This is a free service 100% Confidential
1-877-893-8276
Anti-Rave Initiatives
In the late 1990s, many communities began attempts to reduce the number of raves in their areas and to curb the use of club drugs. Several cities passed new ordinances designed to regulate rave activity, while others began enforcing existing laws that helped authorities monitor raves more closely.
Cities such as Chicago, Denver, Gainesville, Hartford, Milwaukee, and New York took deliberate steps to combat raves. These cities reduced rave activity through enforcement of juvenile curfews, fire codes, health and safety ordinances, liquor laws, and licensing requirements for large public gatherings. Many communities also began requiring rave promoters to retain, at the promoters' expense, onsite ambulance and emergency medical services and uniformed police security for large rave events. Because of these measures, many rave promoters and organizers moved their operations to other areas.
21 U.S.C. ? 856

? 856 Establishment of Manufacturing Operations
(a) Except as authorized by this subchapter, it shall be unlawful to

(1) Knowingly open or maintain any place for the purpose of manufacturing, distributing, or using any controlled substance.

(2) Manage or control any building, room, or enclosure, either as an owner, lessee, agent, employee, or mortgagee, and knowingly and intentionally rent, lease, or make available for use, with or without compensation, the building, room, or enclosure for the purpose of unlawfully manufacturing, storing, distributing, or using a controlled substance.

(b) Any person who violates subsection (a) of this section shall be sentenced to a term of imprisonment of not more than 20 years or a fine of not more than $500,000, or both, or a fine of $2,000,000 for a person other than an individual.

Operation Rave Review
Perhaps the most successful anti-rave initiative was "Operation Rave Review," which was initiated in January 2000 in New Orleans. Following the overdose death of a 17-year-old girl at a rave party in 1998, the Drug Enforcement Administration (DEA) assessed the extent of rave activity in the New Orleans area. The assessment indicated an apparent correlation between rave activity and club drug overdoses resulting in emergency room visits. For example, in a 2-year period, 52 raves were held at the New Orleans State Palace Theater, during which time approximately 400 teenagers overdosed and were transported to local emergency rooms.
Following this assessment, the DEA, New Orleans Police Department, and U.S. Attorney's Office developed a methodology for the potential prosecution of rave promoters who allowed open, unabated drug use at the events. They used 21 U.S.C. ? 856 as a basis to investigate rave promoters and to gather evidence that the promoters knowingly and intentionally allowed the distribution and use of numerous controlled substances during rave events. (See statute.) As a result of this investigation, several rave promoters were arrested and the largest rave operation in New Orleans was closed.
Since the completion of Operation Rave Review, the number of overdoses and emergency room visits caused by club drug use has dropped 90 percent, and MDMA overdoses have been eliminated, according to the DEA and New Orleans hospital officials. The law enforcement agencies that participated in Operation Rave Review developed a five-step process that might be employed effectively in other areas experiencing high levels of rave activity, club drug overdoses, and related emergency room visits. The process employed consisted of the following steps:
1. Identify rave promoters. Potential subjects for investigation included all parties responsible for managing the production and promotion of the raves, including the owners of the property where the event was held.
2. Compile emergency medical service (EMS) records. Records of medical transports from the rave venue to local emergency rooms were collected. Retrieval of medical records sometimes required grand jury or administrative subpoenas or court orders.
3. Conduct undercover operations inside the venue during rave events. Undercover investigators purchased paraphernalia (chemical light sticks, pacifiers, and drug test kits) at the venue and filmed ravers using drugs and using the paraphernalia to enhance or manage the effects of the drugs. Undercover investigators filmed drug purchases by undercover officers who purchased drugs from as many different people as possible and as quickly as possible to clearly demonstrate the availability of drugs at the venue. Undercover investigators filmed the actions or inaction of security personnel hired by the rave promoter, and they also filmed patrons being treated or transported to local emergency rooms.
4. Place an undercover officer. Undercover agents or officers posed as job applicants for security positions and obtained interviews with the rave promoter. The undercover officers asked for the promoter's general expectations of security personnel and specific expectations of security personnel observing drug use or distribution.
5. Execute search warrants. Search warrants were executed at the rave venue, at offsite offices, and at the home of the rave promoter. Officers and agents seized all documents and items relating to the ownership, advertisement, promotion, and operation of the rave venue, including but not limited to purchase orders for rave paraphernalia, water, and other stock. Officers and agents also seized employment records identifying security personnel and any memoranda detailing their responsibilities, correspondence or contracts with EMS services, and financial records that detailed costs and profits associated with raves.
Raves have developed over the past decade from a small subculture to the highly commercialized and widespread exploitation of young people by large-scale rave promoters. The growing awareness of the nature of rave activity and the effects of club drug use have moved many communities to action. In order to curtail rave activity, communities and law enforcement agencies are enforcing existing fire codes, health and safety ordinances, and liquor laws, and are establishing juvenile curfews and licensing requirements for large public gatherings. They are requiring rave promoters and club owners to pay for building or liquor licenses, medical services, and security for their events, all in an effort to force rave promoters to move or cease their operations.
Find Top Treatment Facilities Near You
Detoxification
Inpatient / Residential
Private / Executive
Therapeutic Counseling
Effective Results
Call Us Today!
Speak with a Certified Treatment Assesment Counselor who can go over all your treatment options and help you find the right treatment program that fits your needs.
drug-rehabs.org
1-877-893-8276
Discuss Treatment Options!
Our Counselors are available 24 hours a day, 7 days a week to discuss your treatment needs and help you find the right treatment solution.
Call Us Today!
drug-rehabs.org
1-877-893-8276