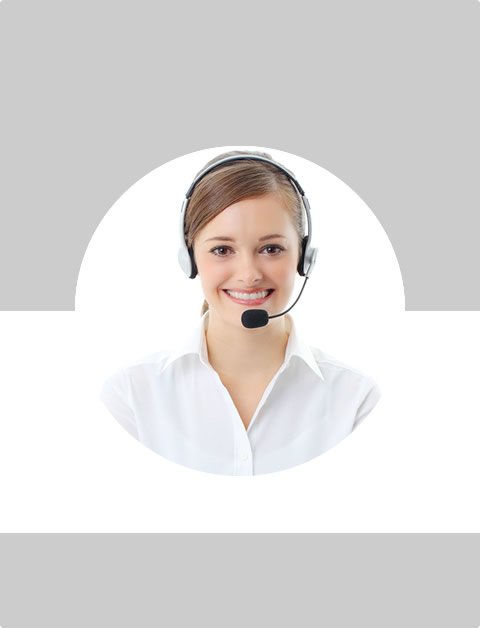 Don't Know What To Do?
Call Now to speak with a Certified Treatment Assesment Counselor who will guide you every step of the way.
This is a free service 100% Confidential
1-877-893-8276
What is Antabuse and How Effective is it?
Treating alcoholism is a difficult task. It is a rigorous journey requiring both determination and control as an addict has to fight off the urge to drink. This is where Antabuse, a drug used for treating alcohol addiction comes in handy. Antabuse is the brand name for the generic drug Disulfiram. This medicine has been in use for treating alcoholism from 1951. The drug should be used only as a support medicine along with counseling and not on its own.
History
Disulfiram was first discovered in the 1920s but wasn't used for treating alcoholism until 1948. It was first developed as a remedy for parasitic infection. The actual use of the drug was an accidental discovery, when the test subjects started developing severe reactions to it when consumed along with alcohol. Since 1951, after conducting substantial researches, antabuse is being widely used for treating alcohol addiction.
Researches are still being done about the drug's capability in treating cocaine addiction. Another team of scientists are probing the probability of antabuse being a cancer cure.
How Antabuse Works?
An individual who takes antabuse regularly could have severe reactions when he consumes alcohol. So, after a few days these reactions would force the abuser to stop drinking alcohol.
Under normal circumstances, when a person drinks, the liver removes the toxicities like acetaldehyde from blood and turns it into the harmless acetic acid. But, when a person who regularly takes antabuse drinks alcohol, this chain of metabolism gets broken. The liver will no longer transform acetaldehyde into acetic acid. The result is a huge amount of acetaldehyde in the blood which causes severe symptoms. Since acetaldehyde is responsible for hangover, a higher amount of the same in the blood would give severe symptoms of hang over. The symptoms could last anywhere from 30 minutes to several hours.
The reactions include:-
Nausea and vomiting
Palpitations
Visual Disturbances
Severe headaches
Breathing difficulties
Severe Sweating
Chest pain
Weakness
Confusion
Metallic taste in the mouth
The above said reactions are called mild reactions. But, rarely, severe and more dangerous reactions like unconsciousness, heart failure, seizures and death may occur.
Who can have Antabuse?
Antabuse is prescribed only to people who are alcoholic and want to quit their addiction. This drug causes severe reaction and should be taken in only with full knowledge of the complications that could arise from using it. In other words, antabuse should never give to someone without letting them know. Everyone who intends to take antabuse should talk to their doctor and be fully aware of its consequences.
Antabuse should be taken regularly for its full effects to take place. There are no records which suggest that antabuse creates tolerance. Its effects increase when it is taken for longer periods.
This drug should be prescribed only after the patients' medical history is taken into consideration. Those with a history of psychosis, heart disease or allergies or should not be given antabuse. Taking antabuse in combination with paraldehyde or metronidazole could be fatal.
Is Antabuse Effective?
Antabuse is effective only when taken for longer periods. The effectiveness of the medicine depends upon how determined the patient is and how long he continues to take the medicine. Since antabuse is a pill which is to be taken daily, people may find the urge to stop the drug and drink.
Another factor is that antabuse does not quench the urge to drink. So, people might find themselves always in the need of drinking especially in the early stages. Even then, studies have proven that a continuous, long term use of antabuse is highly effective in containing the urge to drink. The study says that when people abstain from drinking for a long time they create a habit of not drinking.
Things to Consider before Taking Antabuse
• Antabuse might cause allergic reaction in some people. So before taking the medicine, inform your doctor if you are allergic to any other medicine.
• People with certain medical conditions like heart problems should refrain from using the medicine and find other ways to quit addiction to alcohol.
• Pregnant women should not, at any rate should not consume antabuse.
• Reveal your medical history to your doctor before he prescribes the medicine for you. Any chronic illnesses like brain disorders, diabetes or hypothyroidism needs extra precautionary measures to be taken before taking the medicine.
Find Top Treatment Facilities Near You
Detoxification
Inpatient / Residential
Private / Executive
Therapeutic Counseling
Effective Results
Call Us Today!
Speak with a Certified Treatment Assesment Counselor who can go over all your treatment options and help you find the right treatment program that fits your needs.
drug-rehabs.org
1-877-893-8276
Discuss Treatment Options!
Our Counselors are available 24 hours a day, 7 days a week to discuss your treatment needs and help you find the right treatment solution.
Call Us Today!
drug-rehabs.org
1-877-893-8276