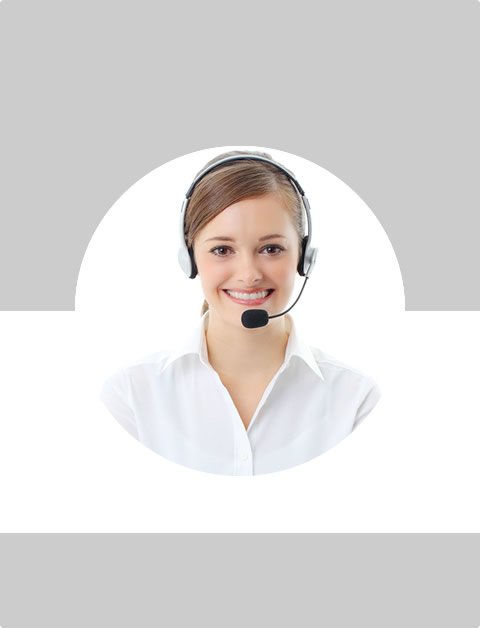 Don't Know What To Do?
Call Now to speak with a Certified Treatment Assesment Counselor who will guide you every step of the way.
This is a free service 100% Confidential
1-877-882-9275
Essential Facts about Amphetamine Abuse
Amphetamine is a stimulant that alters the functions and production of the adrenaline hormone, which the body releases during a period of stress. When individuals take in a large amount of the drug on a regular basis, they may experience a heightened perception of their surroundings. Furthermore, users tend to feel active and alert immediately after they have taken the drug.
Amphetamine Abuse
The drug stimulates the CNS or central nervous system, and this may result to maximum levels of chemicals released in the brain. Users immediately feel mentally alert and euphoric, and others tend to act violently and confidently. However, there are drawbacks in taking this stimulant, as individuals may experience negative emotions after the drug's effects have diminished.
There are instances when a person may tolerate the drug's effects, particularly among those who have just started taking amphetamine. Mild side effects may include anxieties, headaches, allergic reactions, and blurry vision. These symptoms may worsen with frequent and habitual intake of the drug. Among the typical adverse effects of amphetamine abuse include hives, cardiac arrhythmias, breathing difficulties, hallucinations, and mental confusion. Chronic use of the drug also causes a person to suffer from tremors, dry mouth, anxiety, loss of libido, insomnia, dizziness and diarrhea.
Addiction to Amphetamine
Amphetamine is highly addictive, and several individuals are immediately hooked on the drug even after their initial intake of this powerful stimulant. Addiction to the drug, though, can result to negative consequences and serious complications. Most individuals tend to crave for the drug, and they may be obsessed on taking another dose of this substance. In fact, they may suffer from poor appetite, lack of sleep and weight loss because of this intense craving for amphetamine.
After taking the drug, individuals experience a high feeling or sudden rush in a matter of minutes. They may also feel very confident, as though everyone is their friend, while others may act confident and superior of others. Most users also feel mentally alert and active, and they decide to take the drug in order to stay up for hours and complete an important task. However, these people may be depressed and feel lethargic when the effects of the drug have faded. Because of this, a person may decide to take more doses of the drug with the hope of experiencing the same kind of high feeling that the substance has caused.
Overdose to Amphetamine: What are the Symptoms?
Several users of amphetamine are likely to suffer from an overdose, particularly when they start to take large amounts of the substance. Some people also decide to combine the drug with other substances such as alcohol, which may lead to serious damages to their health. For instance, they may experience panic and anxiety attacks, tremors, seizures and vomiting.
Illicit intake and abuse of the drug can cause a person to become addicted and dependent on the substance. Moreover, they may decide to increase their intake of amphetamine, so they will experience the same kind of euphoria as when they first started taking the drug. This condition leads to an overdose, and users are bound to suffer from serious and life-threatening symptoms due to high levels of amphetamine.
Several conditions common among drug dependents include hallucinations, psychoses, heart attack and coma. Others may also die immediately when their heart fails to supply the ideal amount of oxygen to various parts of the body. With regular intake of high amounts of amphetamine, users are no longer able to make wiser decisions and perform tasks assigned to them.
Choosing the Ideal Treatment Option
When individuals have become tolerant and dependent on the effects of amphetamine, they should contact an addiction treatment specialist for professional support on their condition. A specialist can help these individuals who suffer from a series of physical and psychological symptoms. For instance, it may be ideal for drug addicts to undergo therapy or holistic treatment such as counseling. They can also benefit from the love and support of family members and friends who can inspire them to overcome drug abuse completely.
With a drug-free treatment, individuals can prevent possible side effects of medications. They may also become more disciplined and motivated to improve the quality of their life by undergoing counseling, cognitive behavior therapy and other holistic treatment options.
Find Top Treatment Facilities Near You
Detoxification
Inpatient / Residential
Private / Executive
Therapeutic Counseling
Effective Results
Call Us Today!
Speak with a Certified Treatment Assesment Counselor who can go over all your treatment options and help you find the right treatment program that fits your needs.
drug-rehabs.org
1-877-882-9275
Discuss Treatment Options!
Our Counselors are available 24 hours a day, 7 days a week to discuss your treatment needs and help you find the right treatment solution.
Call Us Today!
drug-rehabs.org
1-877-882-9275